Sweets shop & cafe Kogetsudo Kissako / 甘味処湖月堂 喫茶去
INFORMATION

In order to prevent the spread of COVID-19, some of the facilities might have taken various measures such as reducing business hours or temporarily closing their doors. For more information, please check the relevant facility's official website or social media account.



Enjoy Japanese traditional sweets and evoluntionary sweets with a courtyard view!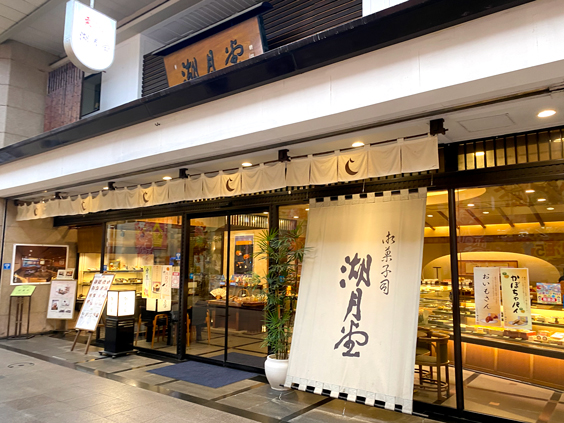 The long-established confectionary store "Kogetsudo" makes the classic souvenir of Kitakyushu city of Fukuoka Prefecture called, "Kurimanju" (sweet chestnut pastry). With about 5-minute walk from Kokura station, Sweets shop & cafe "Kogetsudo Kissako" that is attached to the main store "Kogetsudo", serves exquisite Japanese style lunch and sweets.
When you walk through the entrance of the cafe on the left side of the confectionary store, you will find yourself in a wide modern Japanese cafe with nature art such as the "Tsuboniwa" (courtyard). Immerse yourself in this beautiful view that has amazed Indonesian influencers Stefi and Ayu while enjoying exquisite sweets!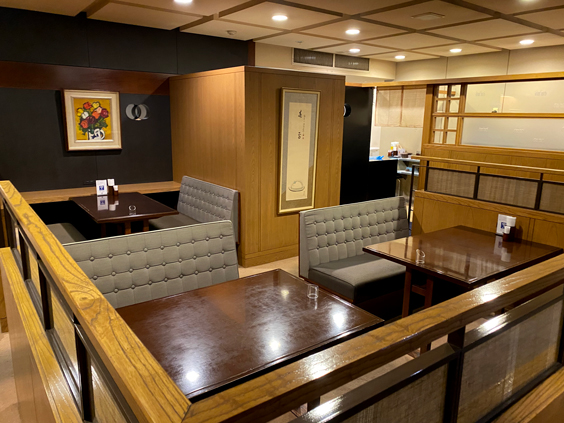 A large 3-story store with more than 300 seats. The best seats are next to the courtyard!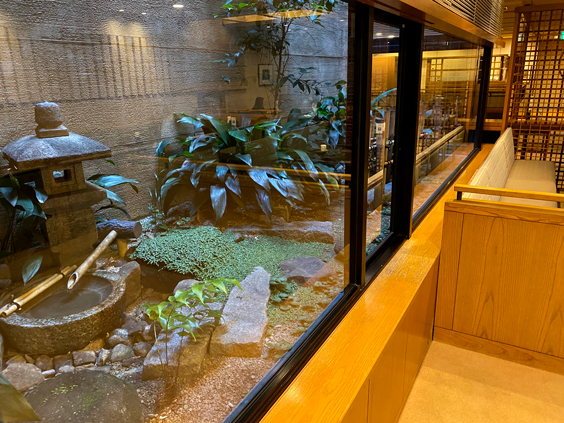 There are wide varieties of red bean paste (anko) based menu in this Japanese traditional confectionary store, such as the "Zenzai" (toasted rice cake in sweetly boiled red beans soup) and "Anmitsu" (Mixed agar, beans, red beans drizzled with syrup). On the contrary, there are also visually stunning "evolutionary" sweets such as the "Mix Berry no Mangekyo" (lit.: Mixed berries kaleidoscope) and "Ito Mont Blanc no Kakigori" (lit.: Shaved ice Mont Blanc [vermicelli chestnut puree]) which Stefi and Ayu have tried out!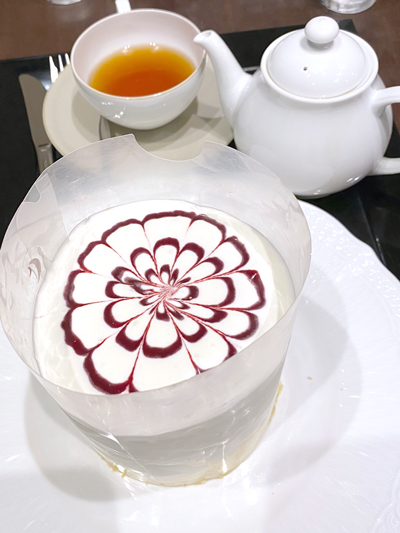 "Mixed berries Kaleidoscope", a perfect combination of berry sauce, fluffy sponge cake and cream!♪

When you remove the acetate cake collar, the cream cascades over the side of the cake much like a flower blooming instantly!

Stefi: I'm amazed by the trick of this cake! The combination between an adequate sweetness of the cake and the bittersweet matcha tea I drank makes it really enjoyable! I feel like I could eat this forever!♪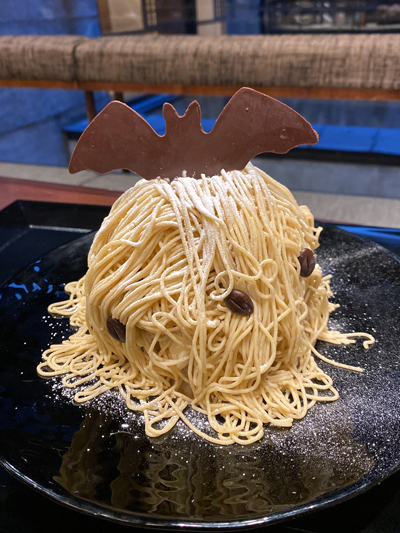 "Shaved ice Mont Blanc (vermicelli chestnut puree)" with super thin yet delicious cream. The chestnut used is from Yame, Fukuoka Prefecture.

Ayu: The inside of the "Ito Mont Blanc no Kakigori" (lit.: Shaved ice Mont Blanc [vermicelli chestnut puree]) contains vanilla ice cream and coffee jelly, it wasn't too sweet so it was perfect! I ate a lot and had a pleasurable time here!
Instagrammable sweets that would make you scream out of excitement and pull out your camera! With varieties of sweets here that is pleasing to the eyes and the palate!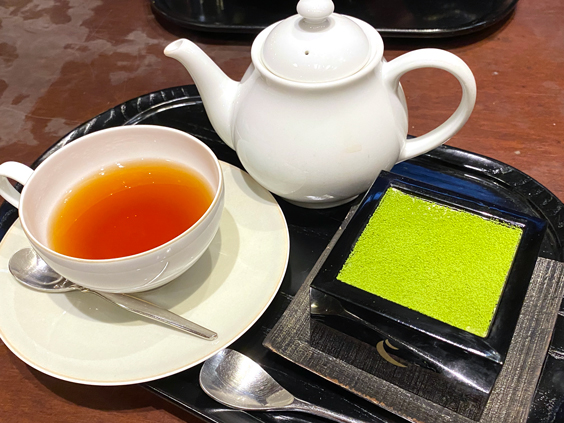 The addictive dessert "Matcha Tiramisu" with bittersweet matcha powder dusted on the creamy mascaporne cheese.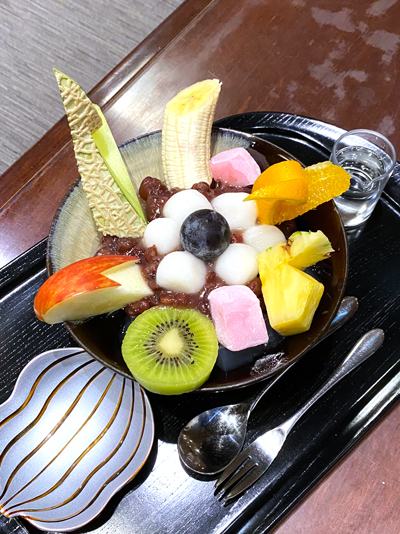 "Shiratama Anmitsu" (anmitsu: agar with rice flour dumplings, and sweet red beans) arranged with colorful fruits!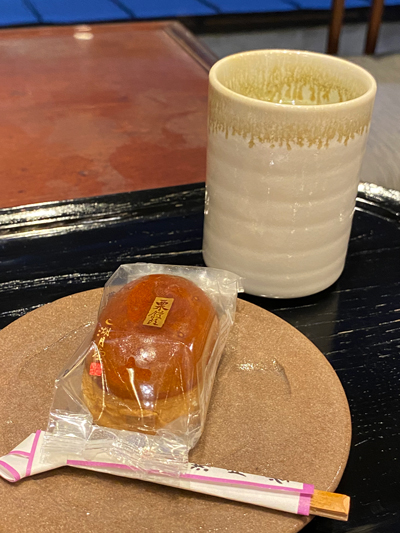 Don't forget to try their leading product "Kurimanju"! The chestnut and red bean paste is a perfect match!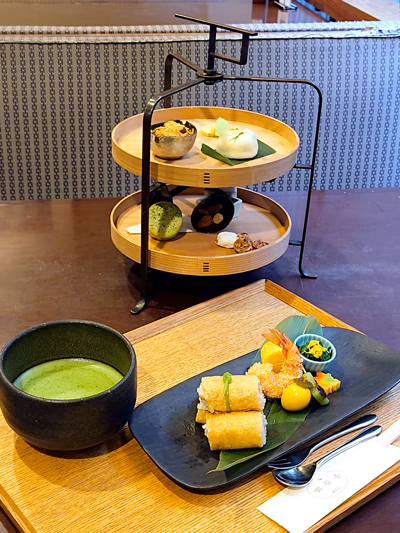 "Japanese afternoon tea set" with refreshments such as inari sushi, deep fried shrimp coated with Domyoji flour (glutinous rice flour), and Japanese traditional sweets such as Matcha flavoured Macaron and Warabi-mochi (bracken-starch dumplings).
INFORMATION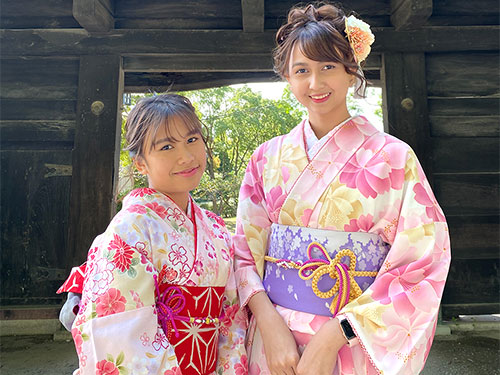 (From the left) Ayu and Stefi
Stefi (Stephanie Pricilla Indarto Putri)
- Twitter:
@sutepiii
- Instagram:
@sutepiii
- YouTube:
HERE
!
Ayu (Sasaki Ayu)
- Instagram:
@sasaki_lisana
- Hot spots around this area! -