Kokura Castle / 小倉城
INFORMATION

In order to prevent the spread of COVID-19, some of the facilities might have taken various measures such as reducing business hours or temporarily closing their doors. For more information, please check the relevant facility's official website or social media account.



Elegant castle in the center of the city stands with incredible presence!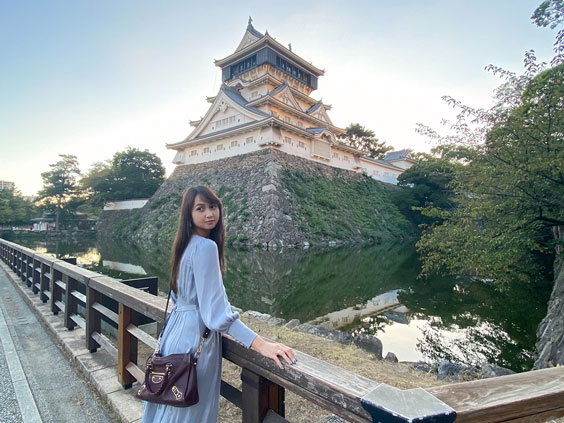 Kokura Castle
, built in the center of Kokura, Kitakyushu City, Fukuoka Prefecture in 1602 by Hosokawa Tadaoki, a feudal warlord (the current building was restored in 1959). The floor area of ​​the first floor is one of the largest in Japan and the castle tower is the 6th highest in Japan, with a height of 28.7m. The castle tower has a unique structure referred to as "
Karazukuri
", where the top floor is wider than the floor below.
Standing in front of the Kokura castle, Indonesian influencers Stefi and Ayu were mesmerized by the contrast of the elegant white wall and the stonewall! Kokura castle is also known for its magnificent view in spring where you can enjoy the beautiful contrast with pink cherry blossom and white wall of the castle!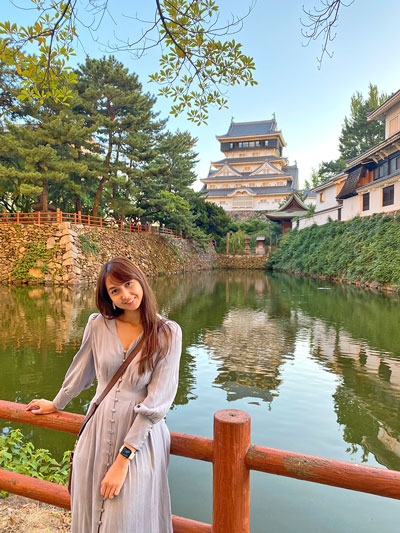 Stefi: The moat around the castle is a perfect photo spot! I've been here before but this is my first time taking a closer look at the shachihoko (mythical creatures on Japanese castle roofs)! It is believed that it will spray water out of its mouth to protect the castle from fire!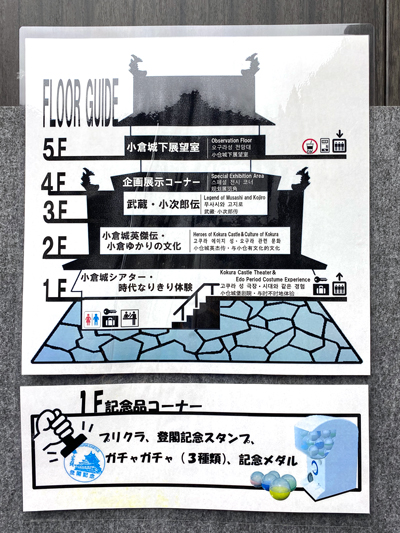 There are many interesting displays in the 5 storey castle.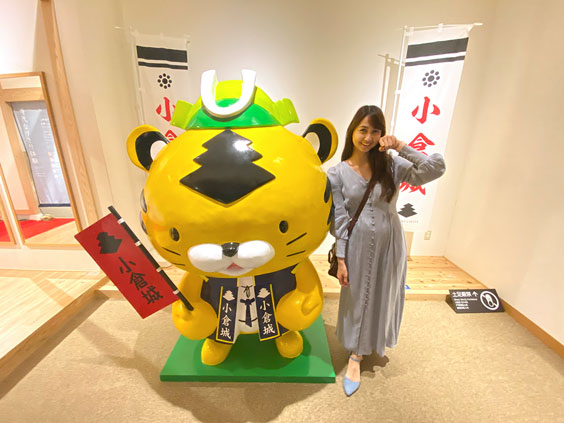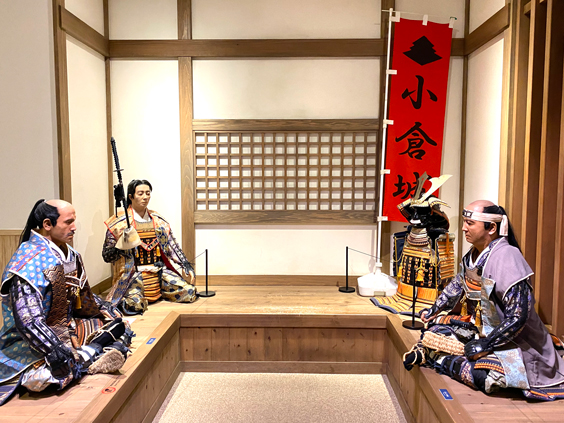 The palanquin that carries the nobles by the porters from the front and the back! (Photo taken in Jan. 2020)

Ayu: The palanquin displayed in the Kokura Castle left a strong impression on me! I was very surprised to hear that the nobles were carried from Fukuoka to Tokyo by manpower, that's really impressive!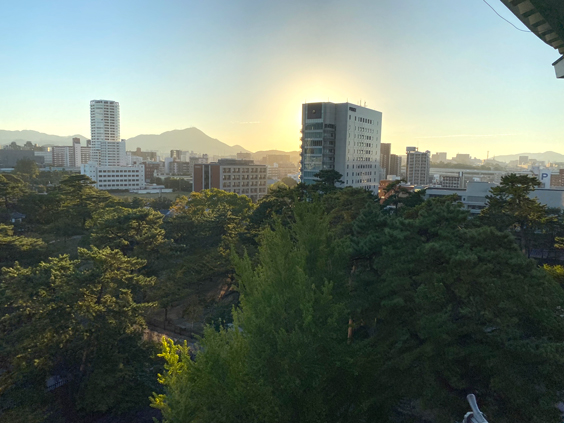 Beautiful view from the 5th floor of the castle tower!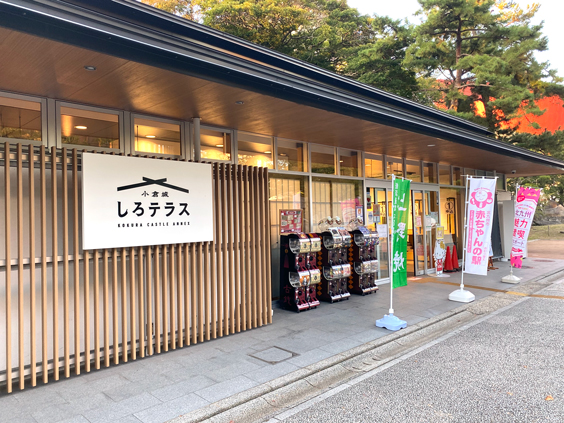 If you get a chance to visit Kokura Castle, don't forget to stop by at the "Shiro Terrace" where you can find Kokura souvenirs and the café of the long-established teahouse "Tsujiri Chaho"!
INFORMATION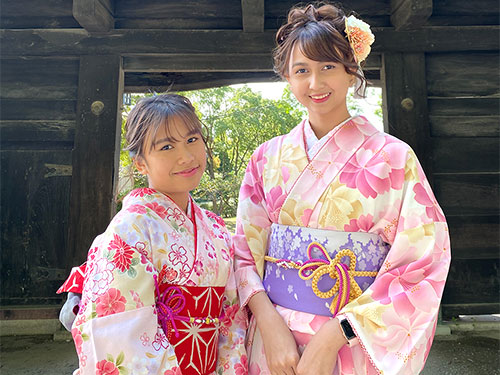 (From the left) Ayu and Stefi
Stefi (Stephanie Pricilla Indarto Putri)
- Twitter:
@sutepiii
- Instagram:
@sutepiii
- YouTube:
HERE
!
Ayu (Sasaki Ayu)
- Instagram:
@sasaki_lisana
- Hot spots around this area! -