粉やなぎ (Koyanagi)

This new Hirao-based restaurant truly values its roots!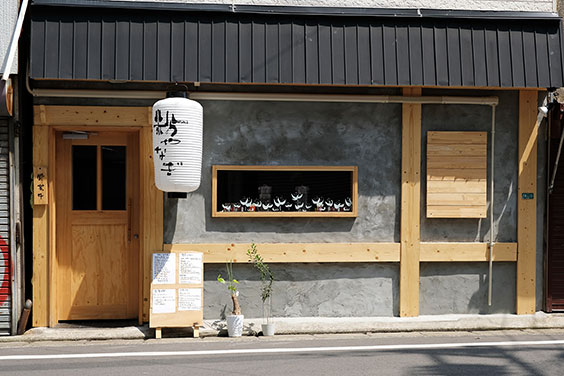 "粉やなぎ" (Koyanagi) is about a three-minute walk from Hirao Station on the Nishitetsu Omuta Line. "葉・菜・野" (Ha, Na, Ya / lit.: Leaves, vegetables, fields) and "粉" (flour) are at the heart of this restaurant. Koyanagi is also the name of the individual behind the new establishment. The owner set up the restaurant in March this year after working in the udon industry for more than a decade. Koyanagi drew on this experience and a passion for nature when creating a concept "葉・菜・野" for the eatery. The vegetables and grass encountered during various outdoor adventures proved a great source of inspiration. Koyanagi confirmed that "葉・菜・野 " is a word that was created/coined especially for the restaurant. On top of these core values, the establishment aims to fully utilize the most fundamental ingredient used to make udon... "粉" (flour).

"Koyanagi" serve slightly soft, flat, wide noodles neatly nestled into a carefully prepared, delicious umami broth. The toppings are made from unique ingredients, which are not served in many other restaurants. One example is watercress, which they source from Shirakami-Sanchi, Akita Prefecture. Koyanagi first tasted this type of watercress while travelling through the Ōu Mountains and was blown away by its flavor. Koyanagi said. "I like to go take trips to farms. They are great places to pick up cooking tips and recipes." This love of traveling continues to unearth new ingredients. These discoveries ensure the restaurant maintains a high level of individuality and originality.

The owner is constantly pursuing the endless possibilities of flour. The evening menu features a range of unique, delicious items, including a dish called "udon-sashi," which looks like sashimi, and sui-gyoza (boiled dumplings). A glass of sake goes great with their fabulous food! Koyanagi's aim is to create course meals using the concept of "Ha, Na, Ya / lit.: Leaves, vegetables, fields" and "flour." There are not many individuals who have the owner's outlook on life. You can't help but wonder what the future has in store for this wonderful restaurant. It will be exciting to see what "Koyanagi" does next!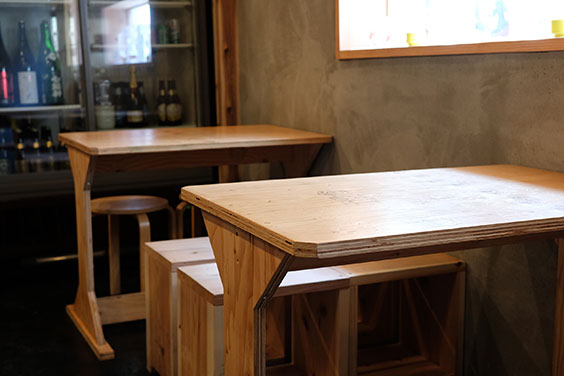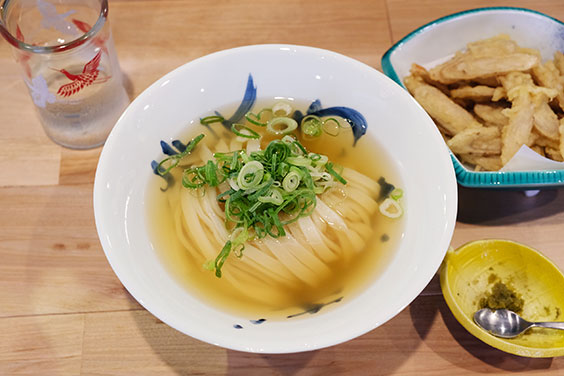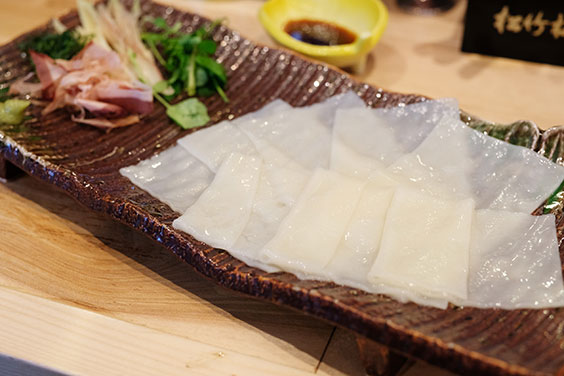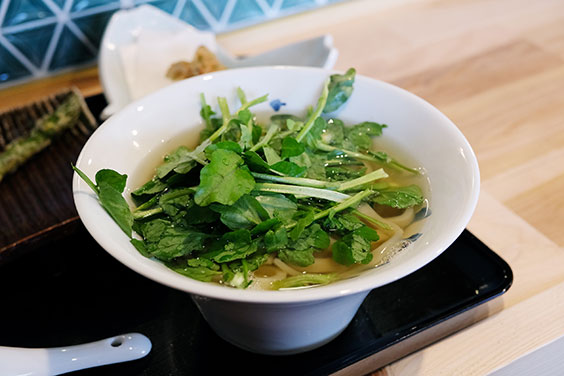 TEXT & PHOTO BY: Yuichiro Yamada
INFORMATION
粉やなぎ (Koyanagi)
Address: 2-14-18, Hirao, Chuo-ku, Fukuoka-shi, Fukuoka-ken JAPAN
TEL: 092-406-7825
Capacity: 15
Opening Hours: 11:30-14:00, 18:00-24:00 (Last Order: 23:30) *Sundays 11:30-14:00, 17:00- 21:00 (Last Order: 20:30) 
Closed: Mondays
Facebook:
@udon.koyanagi
*All information correct as of September 2019.
WRITER PROFILE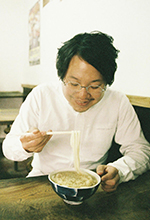 山田祐一郎 (Yuichiro Yamada)
Born in Fukuoka Prefecture 1978. Moved into the Fukuoka-based editing industry in 2003, and then began a career as a writer. Contributes articles for food and drink magazines, as well as informative Fukuoka publications. Established "KIJI" in August 2012. Became a noodle writer and started a web-based series called "Sono Ippai ga Tabetakute (lit. trans: I want to eat that bowl)" in the same year. Yamada uses the online resource to record the various kinds of noodles he samples on an almost daily basis. Published a book titled "Udon no Hanashi Fukuoka (lit.: Udon Noodle Talk Fukuoka)" that delves deeper into Fukuoka's udon culture and the local area's role as a pioneer of the food in July 2015. Also released "Noodle Writer Hizou no Ippai Fukuoka (lit.: Noodle Writer Treasured Bowl Fukuoka)" in March 2019. The book introduces the reader to a wide range of noodles (such as udon, ramen, and champon) and recommends some of the best places to find tasty dishes in Fukuoka city. Has developed the motto "One Day One Noodle a day." Now seeks out delicious noodle dishes both at home and abroad. His work has gained a considerable amount of attention from noodle fans.
■ Related sites
- KIJI:
http://ii-kiji.com/
- Web-based noodle magazine "Sono Ippai ga Tabetakute (lit. trans: I want to eat that bowl.)":
http://ii-kiji.com/sonoippai
- App version "KIJI NOODLE SEARCH": http://ii-kiji.com/app