[Yanagawa City] 古賀新 きもの館 (Kogashin Kimonokan)

When you think about Summer in Japan, a yukata is one of the first outfits that comes to mind! Shiki went for a look that was a bit different to her usual style!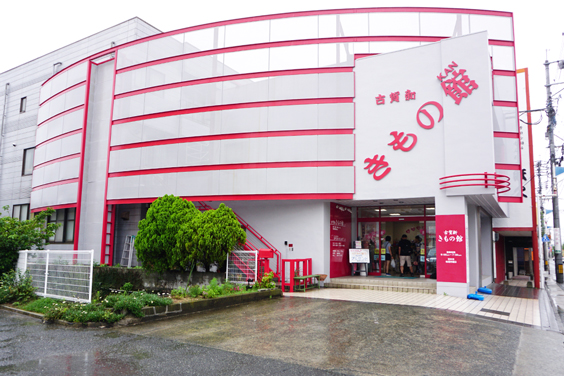 Shiki finally got to experience Yanagawa in a yukata! The trip was featured in the tour plan she submitted! She visited "古賀新 きもの館" (Kogashin Kimonokan), a well-respected store based in Yanagawa City, Fukuoka Prefecture. The establishment opened in 1894, which means that it has been in business for well over a century! "Kogashin Kimonokan" gives visitors the chance to rent their favorite yukata or kimono. And there's no need to worry... The store staff will help you wear kimono / yukata! Shiki is really into cute, kawaii fashion, but during this trip she decided to go for a slightly different look. The yukata she selected had a pattern that featured pink sunflowers in black background. The traditional, dignified outfit looked delightful! Shiki went out to explore Yanagawa and some of its most famous sightseeing spots after the makeover was complete!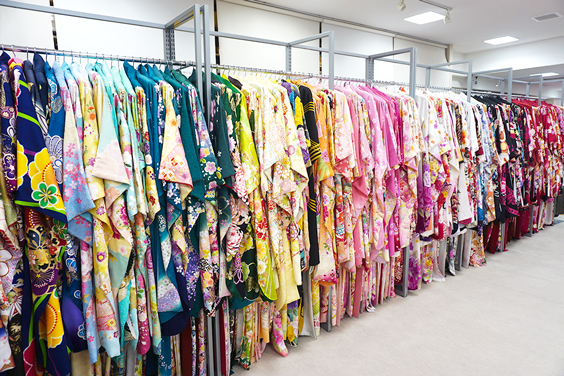 Kogashin Kimonokan has a great selection of sophisticated, fashionable furisode and yukata!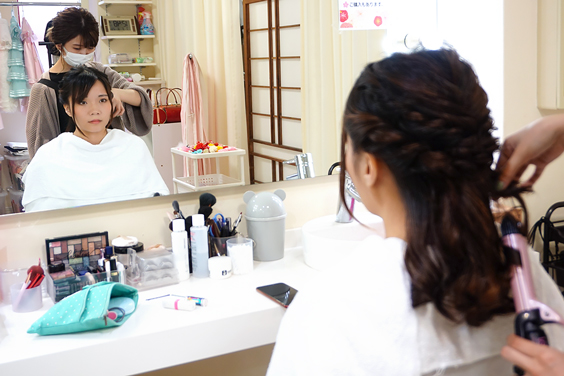 You can also ask for your hair to be styled! Choose the hair accessory that catches your eye in order to complete the look!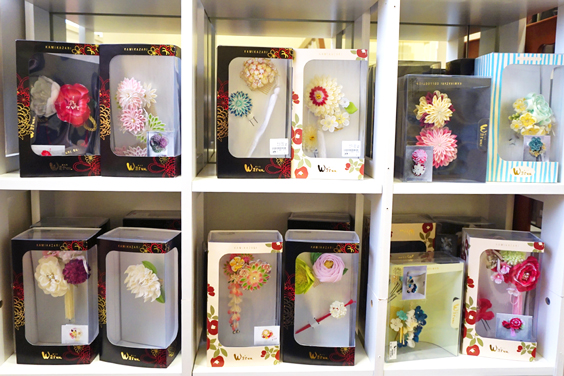 The store also sells cute hair accessories and Japanese-pattern handbags!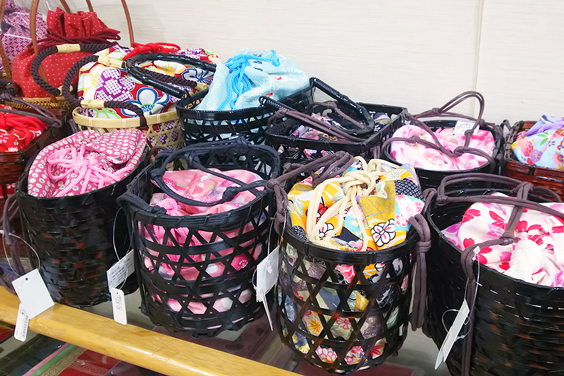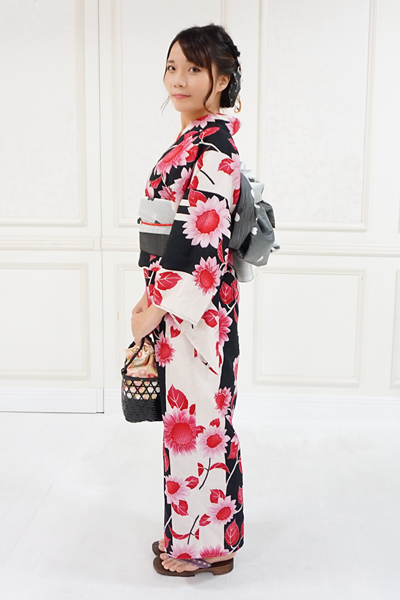 Finished! Once the makeover is complete you'll find yourself paying attention to your movements and surroundings!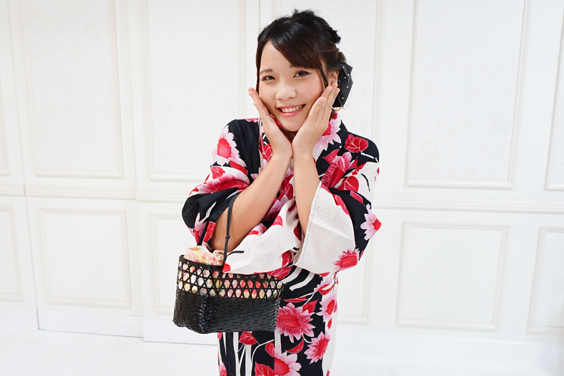 Shiki: The store is full of beautiful yukata! I didn't know which one to choose! But it was also a lot of fun! The staff took their time to help dress me and show me how to put on the outfit. I was quite surprised once the makeover was complete! I looked like a completely different person!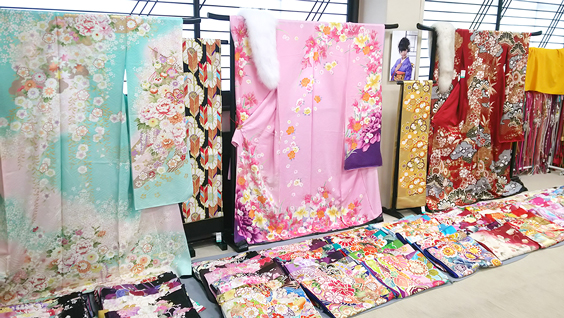 Here are beautiful Kimono and Obi!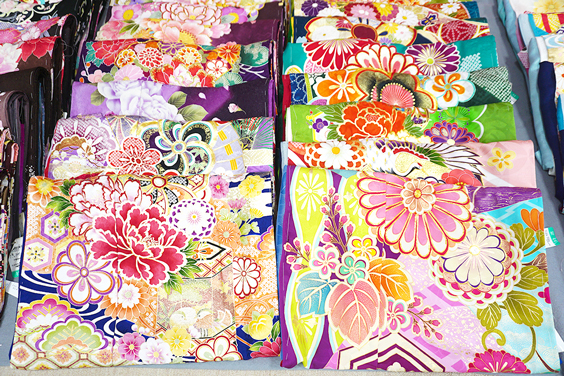 * Filming and photography are usually prohibited in the studio. asianbeat received special permission from the store to take photographs for this article.
古賀新きもの館 (Kogashin Kimonokan)
PROFILE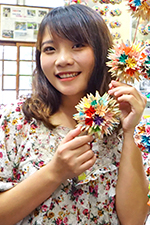 Hi! My name is Shiki! I am a member of the Vietnamese idol group called "POLARIS"! On this trip, I was able to visit some of the sightseeing spots that I included in the tour plan that I put together. It was so much fun! I hope that I can help bridge the gap between Japan and Vietnam in the future!
■Hobby: Manga, idol, and music
Suggestion: Manga, idols, and music
■Favorite Manga: "幽☆遊☆白書" (Yu Yu Hakusho), "ガラスの仮面" (Glass Mask), "美少女戦士セーラームーン" (Pretty Guardian Sailor Moon)
■Favorite Japanese Idols: ももいろクローバーZ (Momoiro Clover Z), Hey! Say! JUMP
■Reasons I fell in love with Japan: I was kind of obsessed with "Yu Yu Hakusho" when I was in junior high school! I really wanted to meet 冨樫義博 (Togashi Yoshihiro) san, the manga artists who created "Yu Yu Hakusho." I started studying Japanese really hard with that in mind. I then went to study in Japan! It might not be much of a surprise for you, but I did not get the chance to meet him (lol)!
---
POLARIS★ポラリス
A six piece idol group based in Hanoi City, Vietnam. The members are Shiki, Rei, Rin, Hikari, Chiju, and Ryo. Their goal is not to be number one, but they are working hard to bring people joy, smiles, and energy.
■Official Website:
https://www.polaris.3www.co.jp/
■Facebook:
https://www.facebook.com/polaris.idolgroup/
Related Articles
- Let's take a stroll around Fukuoka in Kimono and Yukata! -