Interview Now - Shota Nakama (Video Game Orchestra General Producer) -(3/3)

I want all kinds of people to have fun at our parties!
ab:What brought about the official "CAPCOM LIVE!" concert tour?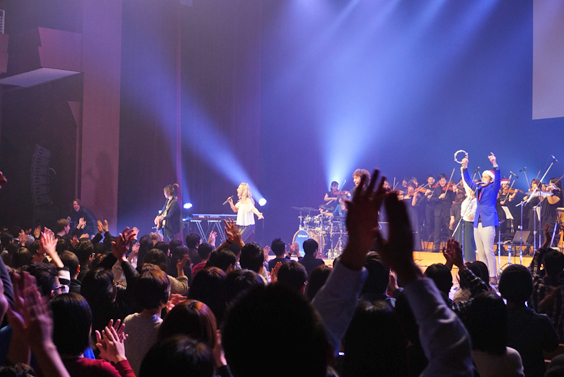 In around 2013, I got to know the president of CAPCOM USA and while talking I said how much fun it would be to do this kind of thing. We spoke several times and it became apparent that we could give it a go. Then, at a performance in Taiwan in 2014, we did a set that was half CAPCOM tracks and half other music. After that we spoke about it more and more, and finally made it happen. With this "CAPCOM LIVE!" tour, starting with the U.S. in March 2016, we've taken the show to China, Mexico and now Japan.
ab: For this tour, lots of people here wanted to see VGO's first performance in Japan, how did these shows come about?
We got a request to do a charity performance in Kumamoto, and so decided to come to Japan in the hope that we might be able to lift people's spirits. In the process, we decided to go to some other places, so Fukuoka, Oita and Okinawa kind of grew out of that.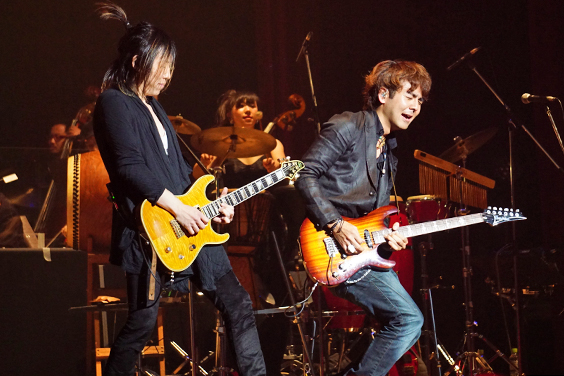 (From left) Masato Itoh (Guitar), Shota Nakama (Guitar)
ab:Do you have any plans to come back to Fukuoka?
I'm from Okinawa and I often go back to my family home, so I'm hoping that I can come back again. Fukuoka is closer to Okinawa than I thought. I'm busy in the U.S., but when I'm next in Japan for work, I definitely want to stop by.
ab:Is everybody enjoying their time in Fukuoka?
As expected, the food in Fukuoka is delicious, so everybody's having a great time (lol)! There's so many things that I want to enjoy in Fukuoka, so I really want to visit again to do them all.
ab:What sort of thing are you trying to get across and achieve through music? Looking forward, do you have any goals for the future? What's coming up next?
I want to share good times with people and for everyone to come along to our parties! Looking forward, we hope that more and more people will join us. I'd like to do concerts in lots of places so that all kinds of people can experience our parties, the goal is to share this with others.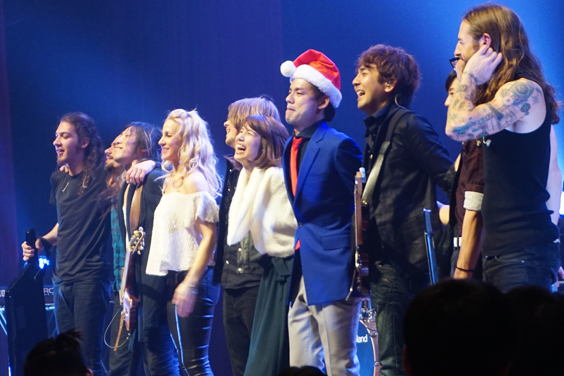 ab:Do you have a message you would like to share with all your fans in Japan and Overseas, as well as the asianbeat readers?
Today will be VGO's "CAPCOM LIVE!" first performance in Fukuoka. I think people watching can feel if we are having a good time. I hope that people from all across Asia, as well as people from other parts of Japan will have a chance to hear us, it would be great if this could be a bridge connecting all kinds of places. Looking forward to seeing you!
PROFILE
Shota Nakama (仲間将太)
Born in Okinawa, now based in Boston. Active as a music producer, composer, arranger, and guitarist. General Producer of the Video Game Orchestra (VGO) and CAPCOM LIVE!, is also CEO of the music production company SoundtRec Boston. "SoundtRec Boston" have been involved in producing music for numerous games, anime and films, including work for titles such as "FINAL FANTASY XV," "KINGDOM HEARTS," and the "GOD EATER" series.
Video Game Orchestra Official Website:
http://vgo-online.com/
SoundtRec Boston Official Website:
http://soundtrecboston.com/
PRESENT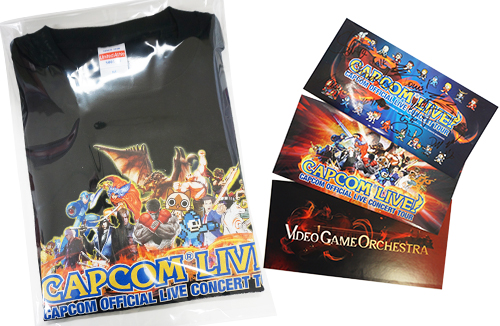 We have prizes to give away to 3 lucky readers! One will win a "CAPCOM LIVE!" Tshirt and the other 2 will win a set of stickers! (Set includes 3 stickers - 1 signed by Video Game Orchestra members)
[Application Period]
Friday January 20th to Sunday March 19th 2017 (Japan Standard Time)
Announcement of Winners
Wednesday 22nd March 2017
The application period is now over. Thank you!
The lucky winners are...
"CAPCOM LIVE!" Tshirt
しも san
Stickers
izt01 san
てまり san
(Please note, winners will receive an email directly from asianbeat. If you don not reply with a confirmation message within a week, you application will become invalid and you will not be able to claim your prize.)
Related Articles
External Links