Interview Now - Shota Nakama (Video Game Orchestra General Producer) -(1/3)

Based in Boston, the "Video Game Orchestra (VGO)" plays a unique "rockestra" style that fuses together rock and orchestra, which sends crowds wild with excitement. They are hot in the United States and other parts of the world, and in December 2016, collaborating with CAPCOM, who have produced a number of popular video games, they finally came to Japan for the first time on the official "CAPCOM LIVE!" concert tour!

Just before their performance in Fukuoka on 25th December we got the chance to speak with the General Producer of the VGO Shota Nakama, who is also active as a guitarist, composer and arranger for music that is used in anime, games and films. We have photos from the "CAPCOM LIVE!" Fukuoka concert, a show that saw the audience really get into VGO's dynamic performance of musical gems from game titles such as "Makaimura (EN: Ghosts'n Goblins)," "Rockman (EN: Mega Man)," "BIO HAZARD (EN: Resident Evil)," "Street Fighter," and much more!
"Wouldn't it be fun to play video game music live?"
asianbeat (ab): Could you tell us a little bit about how the Video Game Orchestra (VGO) was formed?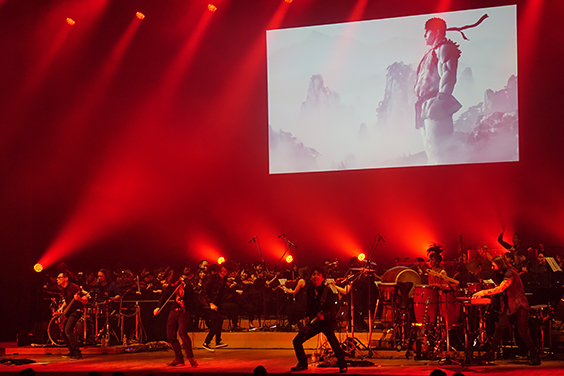 17 years ago I moved from Okinawa to the United States to study abroad, then in around 2008 I started the "Video Game Orchestra" with my friends and it came out of a really simple idea… Wouldn't it be fun to play video game music live? For our first public performance we rented out a small venue. It was packed full of people, so we kept on doing it, again and again. Then, when 2-3,000 people eventually started coming, we could expand and tour overseas.
In the VGO I have the title of General Producer, but what I actually do is play guitar, host or MC the concerts, and although we perform music from existing video games, I write most of VGO's orchestral scores.
ab: When VGO first started how many members were there?
To begin with, there was around 20 people who could make it. Since Boston is a city of music and there are so many music schools around, everyone said that it sounded fun, so gave it a go and joined in with us.
ab: Was Boston the first place you went to in the U.S.?
I first lived in Seattle for about 4 and a half years. I was then in Oregon State for around 3 to 4 months, before going to Boston, which is where I've been for coming up to 11 years. VGO's activities are also based in Boston.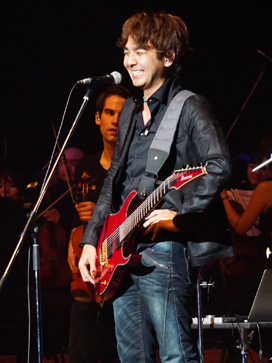 VGO General Producer Shota Nakama
ab:Why did you initially decide to go the U.S.?
I didn't really want to be in Japan. I had a vague kind of feeling that I wanted to go to the U.S. in junior High School and High School, but the chance suddenly came up when I was 18, so I took it and flew out. Instinctively, I was convinced that I was somebody who didn't fit into Japanese society. That was something I had felt since my young teens, I felt that there was something more I was looking for in the U.S. and once I got there I knew I had found it (lol)!
ab:Have you come across any challenges or cultural differences when working together with people from all over the world?
Honestly, I've never really thought about it, of course people might have some differences. When I first went to the U.S., I was a foreigner, and for a young 18 year-old person, when you go abroad it's natural for there to be cultural differences. But what can I say… I don't think the members of the band particularly think of me as being Japanese. That's why when I come back to Japan I kind of feel like I'm a foreigner (lol). Speaking of cultural differences, you need to clearly express your own opinion, I guess that would be the biggest difference.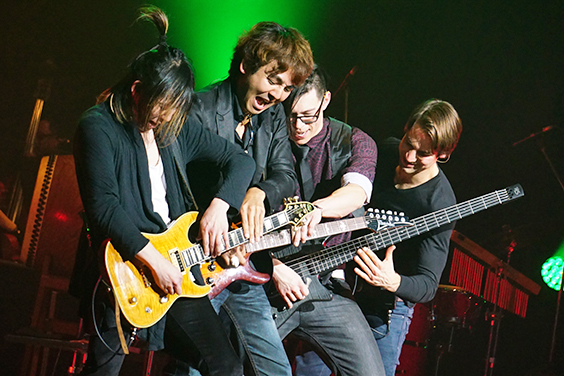 ab: With such an international orcherstra, I guess there are performers from lots of different places, but when you are organizing things have you found any specific characteristics?
Yes, definitely! I'm still learning everyday. With so many different people, it's not possible to completely grasp each person's culture, but at any rate, each time we speak I always make a point of trying to understand them. But basically, everyone has come to the U.S. to perform, and once I recognize that fact, I can get everything sorted. There are performers who say that they want to have an audition, and in those cases what I see first and foremost is their personality. A good person is a good person wherever you go. It's something that's universal (lol)!
ab: I agree, wherever you are from, that's the essential point, isn't it? So, currently how many members make up VGO?
At the core, there are around 20 members who work together. But there are more people beyond that. With regards to concerts or recordings, I would say about 70% of the people stay the same. The rest, for example, are members who have schedule clashes, are not in the States, or even out on tour, that's why the remaining 30% we choose from a network of people who have performed with us before, so it's fairly fluid. It's kind of tricky to use the word "belong," but all together there are probably over 200 people who perform with us across a year.
ab:With new members joining the performances, each time you might see something new, which is interesting!
Yes, that's right. Particularly for a band, we are quite different. But I think that's what makes it fun.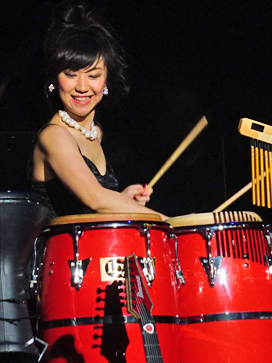 Noriko Terada (Percussion)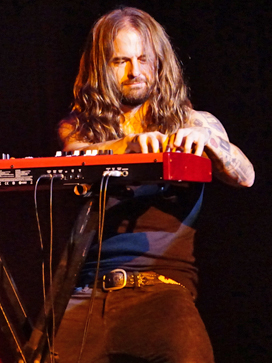 Ty Baillie (Keyboard)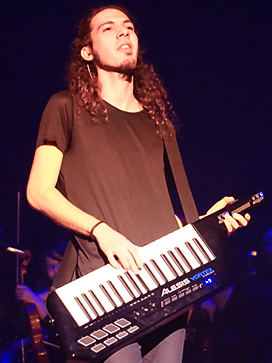 Eren Basbag (Keyboard)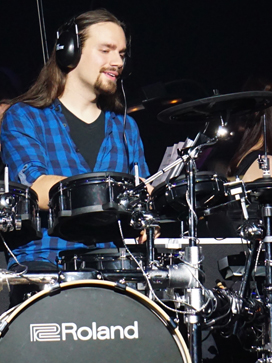 Blaize Collard (Drums)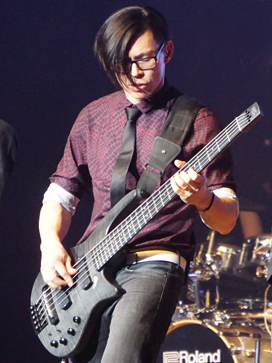 Louis A. Ochoa (Bass)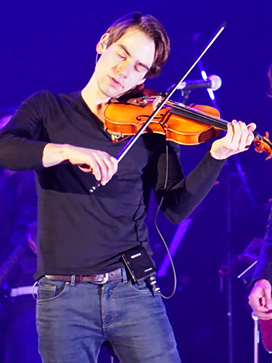 Chris Baum (Electric Violin)