Interview Now - AKIHITO (Muscle Gentlemen ALLOUT) -(1/2)

This time we'll be sharing the interview with AKIHITO from the "Muscle Gentlemen ALLOUT", a performance group formed in Fukuoka which has caught many attentions in and outside of Japan with their unique ideas on social media, such as providing free contents of macho men on website "Muscle Plus" and holding the "Muscle Tea Party" event. What is he trying to deliver through the well-built appearance!?
Latissimus dorsi muscle that can be proud of! And the difficulty of achieving another thing...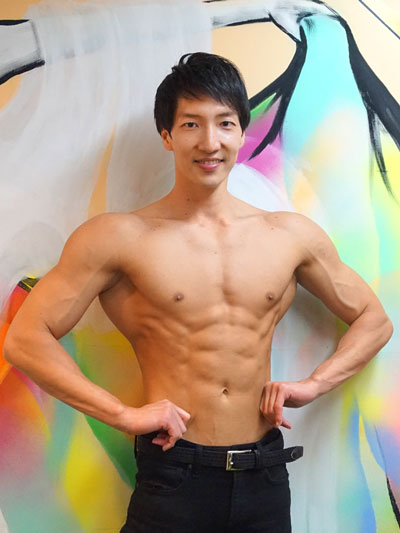 ab: You have such nice muscles! Which part of the muscles you are most proud of?
My latissimus dorsi. I'm so happy when someone comments that my best part is big and have beautiful noticeable lines! Actually I want to build my pectoralis major but it's very difficult...
ab: Is there any muscular character in manga or anime that you admire?
I think Jack Hammer from "BAKI THE GRAPPLER" and Broly from "Dragon Ball" are really cool. It seems impossible for humans to build muscles like theirs! To pursue such ideal body shape, machos will train themselves forever (lol).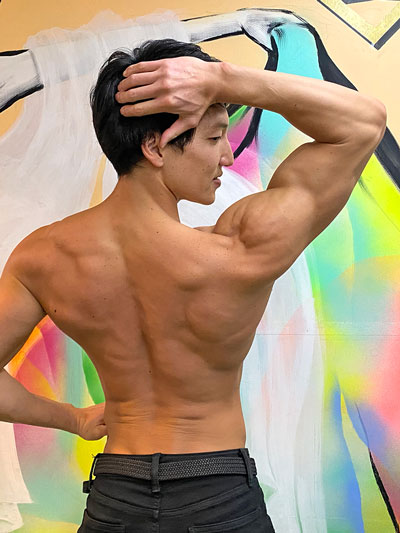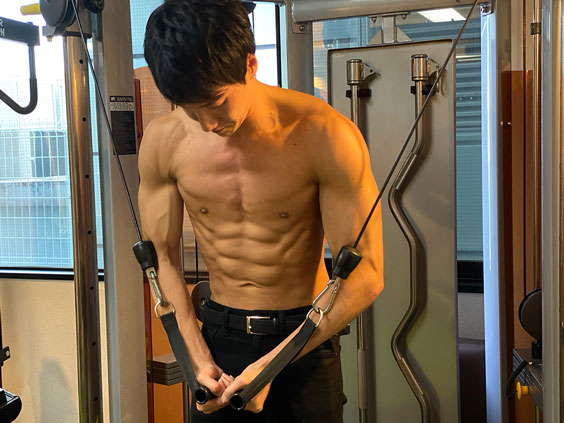 A pump workout before the shooting!
ab: What kind of exercise you'd recommend for someone who's going to start workout at home?
I'd recommend squats which will help build good shapes for hips and thighs! However, bending your knees without stretching your hips may hurt your knees. It's easy to learn from the video so do check it now! (see below)