Main Stage Day 2(1/4)

The program was jam-packed! The audience couldn't afford to take their eyes off the stage for a second!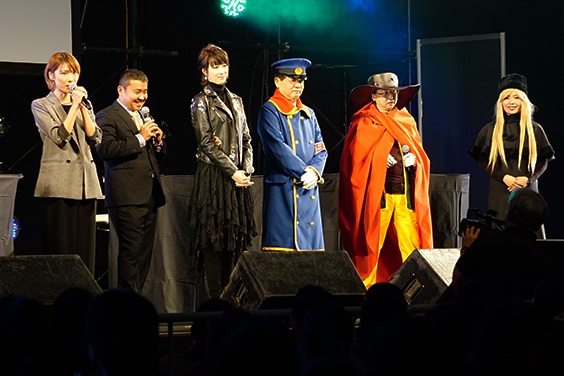 Click the image and it will automatically go to the next.
The second day of the KPF had something for everyone. The line-up for main stage included several memorable performances that were fun for both parents and children! Some of the highlights included the "Soreike! Anpanman Show" and "Idol Time PriPara Show!" Other attractions included a ufotable presentation that explored the technology used to create the "Theatrical version: 'Fate/stay night [Heaven's Feel]." The section that focused on the new "Theatrical version: Mazinger Z / INFINITY" movie featured a talk from Kappei Yamaguchi and Miku Ito, as well as a live performance from Ichiro Mizuki. The "WORLD COSPLAY SUMMIT 2018 Japanese Preliminary Kyushu Qualifying Round" was also staged. Each section garnered a great deal of attention, going down a storm with the audience!
In this report, we will tell you a bit more about the "eSports" and we also have information about the cast members from the play "Ginga Tetsudo (Galaxy Express) 999 GALAXY OPERA" who appeared on stage to promote their production!
Related Articles