Unique spots in Fukuoka Airport

Introducing unique spots that make you do a double take!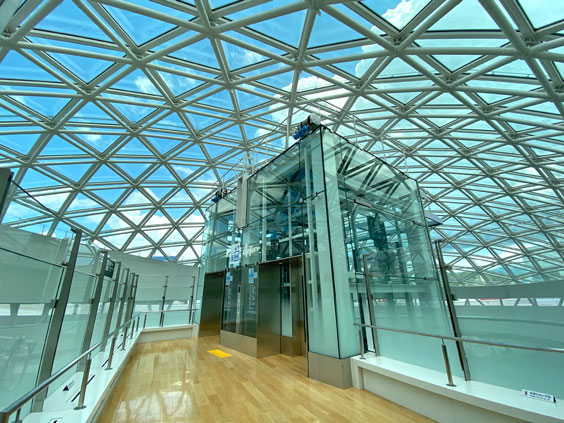 Beautiful see-through glass elevator in the domestic passenger terminal building!
Fukuoka Airport is full of fascinating spots - including stylish observation decks and dining area where you can enjoy local gourmet food. Come join us and find some unique exhibits and spots that secretly draws attention and make you do a double take inside Fukuoka Airport!
International Passenger Terminal Building
Exhibition of Hakata Gion Yamakasa "Kaki Yamakasa"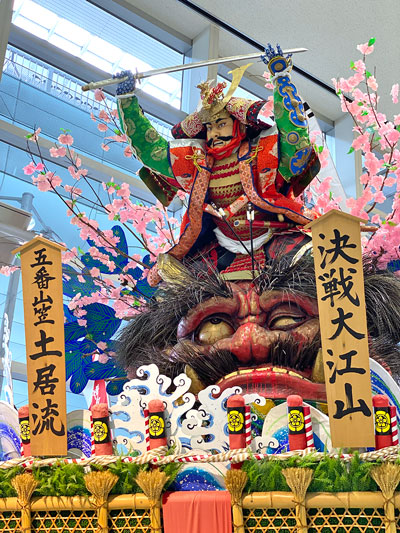 A float carried on shoulders and used in one of the largest traditional festivals in Fukuoka -
Hakata Gion Yamakasa
racing, the Kakiyamakasa float welcomes visitors at the first-floor entrance. When we visited in August 2021, the Doi-nagare's Kakiyamakasa float which ran the Yamakasa race in 2017 was on display. It shows a brave warrior crafted by skilled craftman assembled without using nails. You will see a lot of tourists taking pictures with the impressive Kakiyamakasa!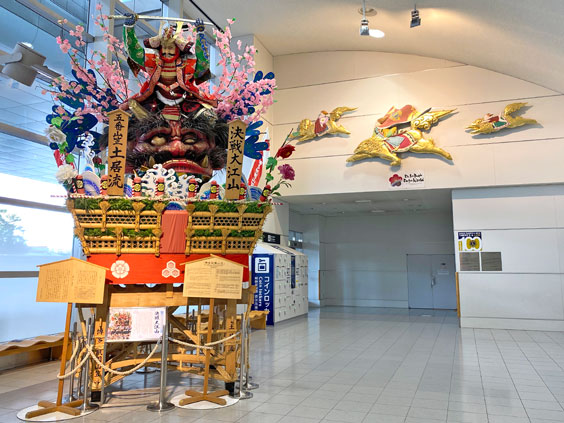 ◎ GACHA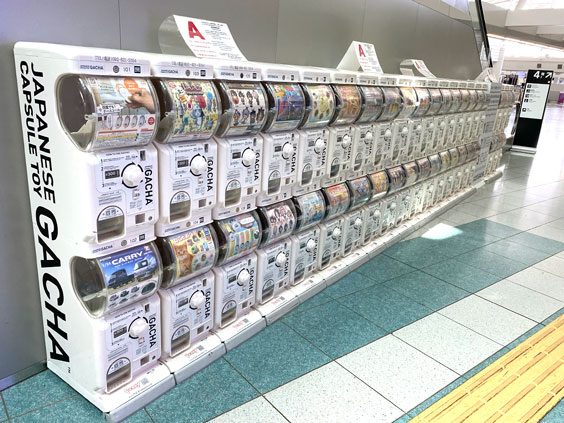 Want to use up all your coins before leaving Japan? Why not visit Capsule toy vending machines "GACHA" and get yourself a Japanese souvenir? "GACHA" is lined up on the left and right of the departure gate on the 3rd floor and there are more than 100 of these vending machines, with a wide selection of popular characters such as "Doraemon" and "Kimetsu no Yaiba" and other delicate miniature toys!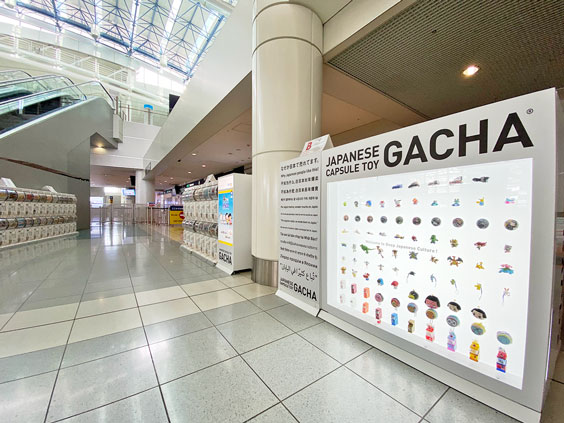 Domestic Passenger Terminal Building
PIETRO original vending machine
"Is that a salad dressing in the vending machine!?" That's right! This is not an ordinary vending machine! Located just before the multi-story parking lot connecting bridge (north side) of the 2F lobby, you will find a vending machine that sells original product of the Fukuoka-based restaurant "PIETRO". You can get popular PIETRO dressing, pre-packaged pasta sauce, soup, etc.♪* Products will change depending on the season.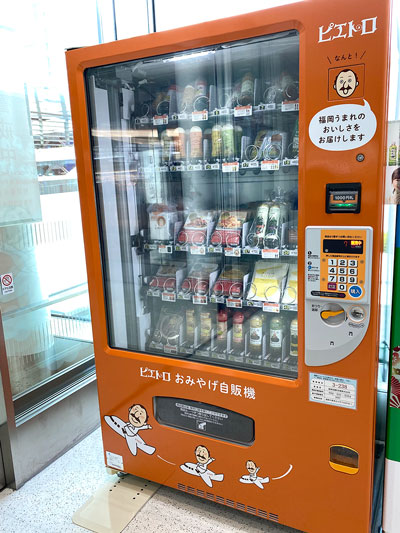 This unique vending machine blends in well with the other ordinary beverage vending machines!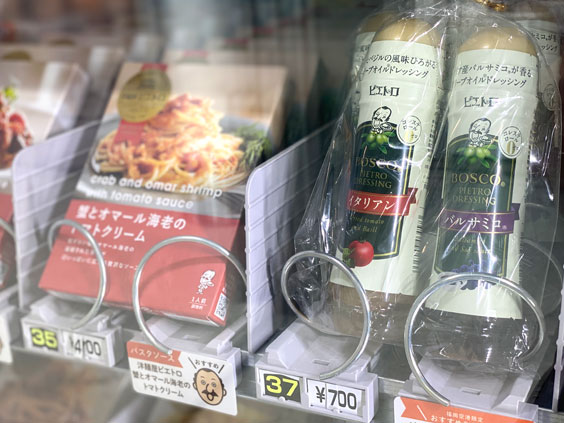 Salad Dressing "trial set 4 types x 2 each" is perfect as a souvenir!
INFORMATION
Fukuoka Airport
- Twitter:
@FukuokaAirport
- Facebook:
@FukuokaAirport
- Instagram:
@fukuoka.airport_official
---
Fukuoka Airport Domestic Passenger Terminal Building
- Address: 778-1 Shimousui, Oaza, Hakata-ku, Fukuoka-shi Japan
---
Fukuoka Airport International Passenger Terminal Building
- Address: 739 Aoki, Oaza, Hakata-ku, Fukuoka-shi Japan)
* All information correct as of August 2021.
Related Articles

- Hot spots around this area! -
PRESENTS
All the info. on asianbeat's present campaign!