Fukuoka Otaku Map-ver. 痛 (Two) - Showa Fancy Shop Aozora Ningen (昭和ファンシーショップ 青空人間)(1/8)

It's like a toy box filled with retro pop items!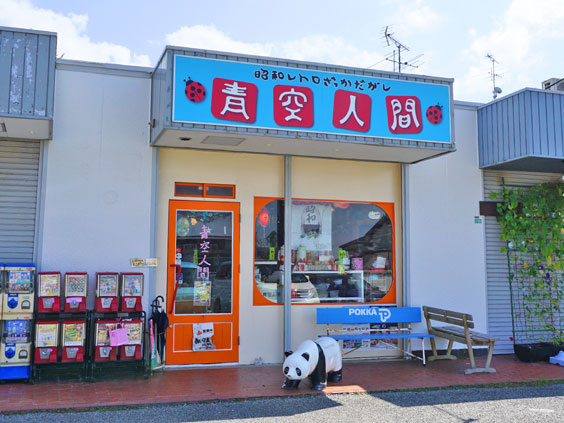 What we found at a quiet residential area in Higashi-ku, Fukuoka, is the outstanding Showa Fancy Shop "Aozora Ningen"! With the concept of Showa retro pop in the 1970s, "you will only find cute and old-fashioned items in this store!" said the owner. The store is filled with more than 1000 rare items such as fashion miscellaneous goods, furniture, tableware, toys, Japanese sweets / snacks and so on, more than you can ever imagine! How about taking a break at this place that looks as if a toy box stuffed with colourful and peculiar items, with Showa hit songs as background music? Most of the items only come in one so get your shopping bag ready for the most unique encounter!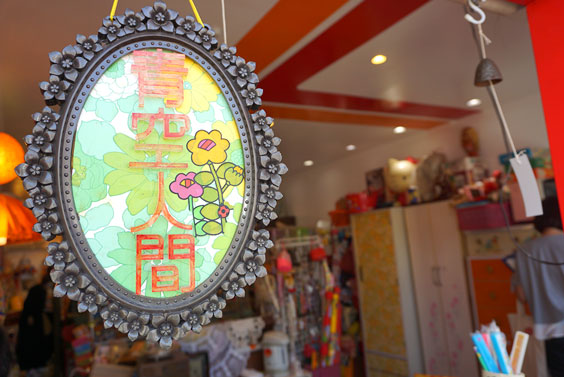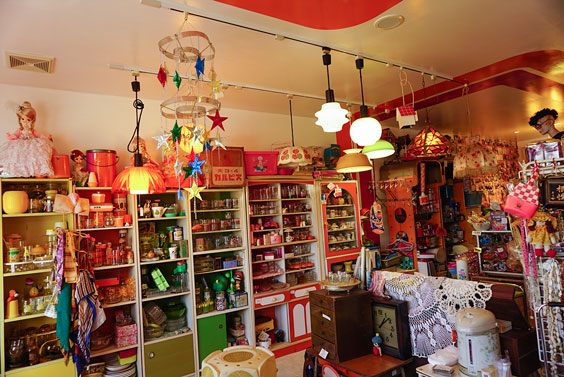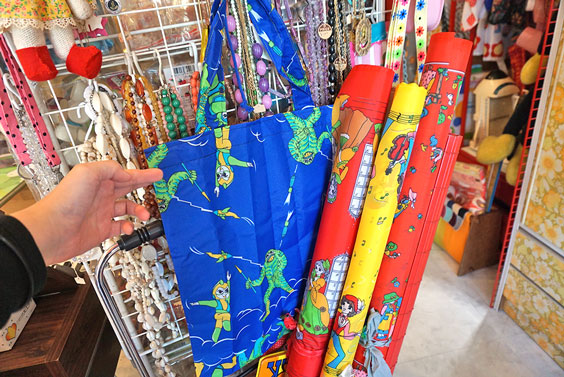 Here you will find waterproof umbrella fabrics! We heard that is often used as fabrics for eco-bags!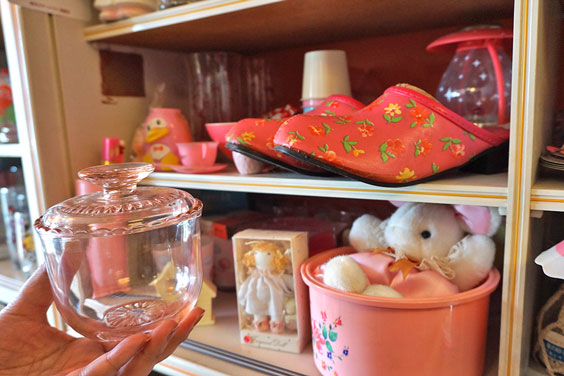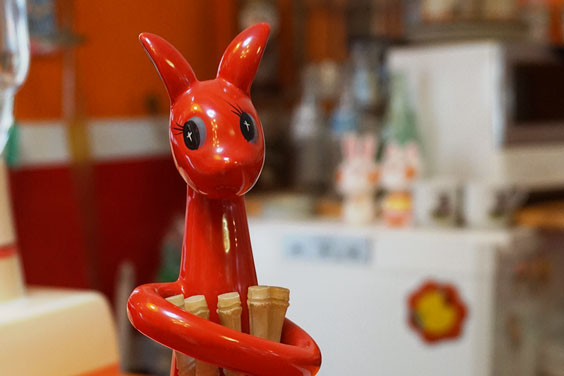 Showa Fancy Shop Aozora Ningen
- Hot spots around Higashi-ku area! -