Episode 4 "Fukuoka Udon"

Noodle dishes that get the same kind of love as Tonkotsu ramen!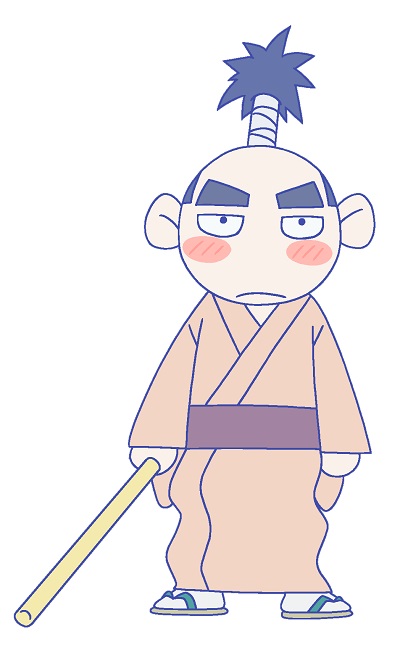 うどんの助 (Udon-no-suke)
Fukuoka has recently gained a reputation throughout Japan as a "
city of udon.
" New kinds of eateries have started to emerge, including izakaya (bar and restaurant) style establishments that serve udon. Some people even say that there are more restaurants specialising in udon than ramen! Fukuoka udon is known for the soft texture of noodles. Locals like noodles with a hard texture in ramen dishes. But it seems that a softer noodle is more popular in udon dishes. It's kind of interesting, right? The fourth episode of the short anime "Hakata Mentai! Pirikarakochan" features ghost stories about the soft quality of local udon noodles to help highlight the appeal of the dish. Delightful udon restaurants are opening throughout Fukuoka in quick succession. It is now a very competitive market! Which joint will catch your eye first?
●memo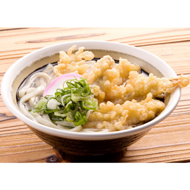 ● Fukuoka Udon
Fukuoka City is known as the "birthplace of udon." Flour grinding techniques were brought into the area from Song, China during the Kamakura period (1185-1333 CE). Soft noodles first became popular a long time ago. Apparently the trend can be traced back to a time when noodles were boiled in advance so that they could be served quickly to Hakata-based merchants who were in a rush. "Gobo-ten" (tempura fried burdock) and "Maru-ten" (circular fishcakes fried in oil) are two of the most popular and distinctive udon toppings in Fukuoka!
◎ Looking to find-out more about Fukuoka udon and where to find some of the best noodle restaurants in town? Be sure to check-out our
"♥FUKUOKA UDON"
feature!
博多明太!ぴりからこちゃん (Hakata Mentai! Pirikarakochan)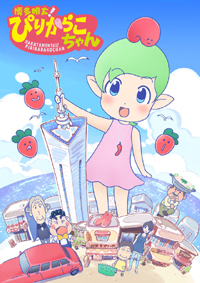 <STORY>
On a commercial street that might or might not be in Hakata, a variety of 'delicious' events occur!? A slapstick slice-of-life drama with food spirits!
<CAST>
Pirikarakochan: Hiyori Kono/Sousuke Ojisan: Kenichi Ogata/Motsunabe Oyaji: Chafurin/Baran-kun: Shun Horie/Amaou Trio: Hitomi Owada/Maya: Maaya Uchida/Caviar-kun: Natsumi Fujiwara/Shitsuji: Hironori Miyata/Koharu Obaachan: Marie Oi
■Broadcast starts from July 2019 (KBC Kyushu Asahi Broadcasting Co., Ltd.)
■Official Website:
https://en.pirikarakochan.com/
■Twitter:
@Pirikarakochan
■Instagram:
pirikarakochan_official
Related Articles