媛社神社 (Himekoso Jinja) a.k.a. 七夕神社 (Tanabata Jinja)

The Shrine that worships Orihime and selected as "Lover's Sanctuary"
"Tanabata" is a festival celebrated on 7 July (Gregorian calendar) in Japan. It originated from the legend of Tanabata which is widely shared in China, Japan and other places in Eastern Asia. Did you know that there is a shrine in Ogori City (Fukuoka Pref.) that is related to the romantic legend? It is Himekoso Jinja (also known as Tanabata Jinja) - a shrine with a long history where its name appears in the book "Hizennokuni Fudoki" around the 8th century. Due to the flourished textile manufacturing in this area in the ancient time, local people believed in the weaving deity "Tanabatatsume". On the other hand, the legend of Tanabata which tells the story of two lovers, Kengyu and Orihime (the weaving deity), is said to have been introduced to Japan from China. As these folklore intertwined with each other, Tanabata Jinja became widely known as the shrine that worships Orihime. The Homan River nearby is often described as the Milky Way, and on the opposite there is Kengyusha (inside Oimatsu Jinja) which worships Orihime's lover Kengyu, these create a rather romantic impression to the visitors♪ Furthermore, Himekoso Jinja is also selected as a "Lover's Sanctuary" in 2013 as a popular spot for marriage proposal!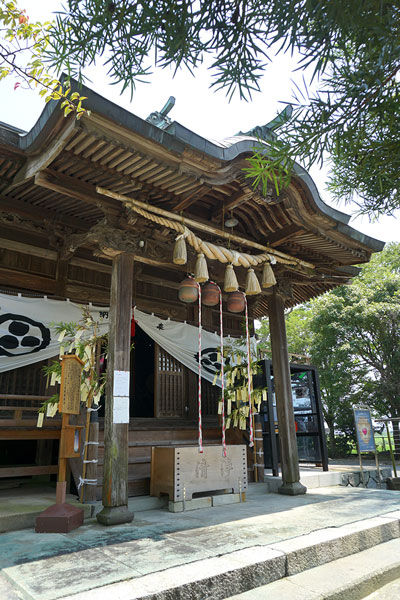 Tanabata Jinja is believed to bring good fortune to the textile techniques and in relationships.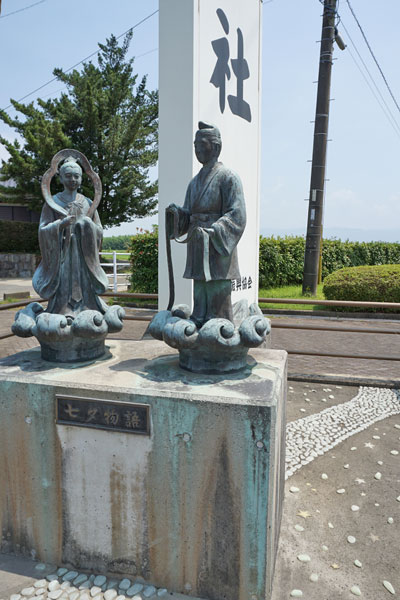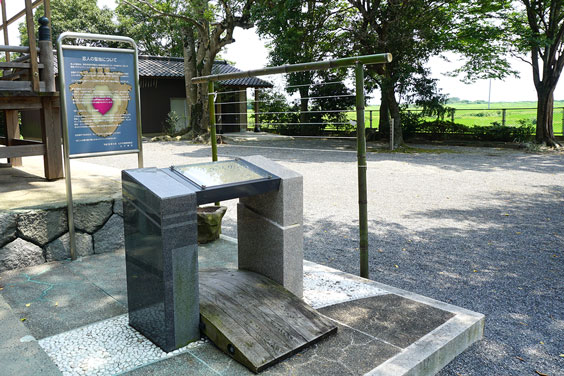 There are only 4 places in Fukuoka that have been selected as "Lover's Sanctuary" by the Area Activation Supporting Center (NPO)!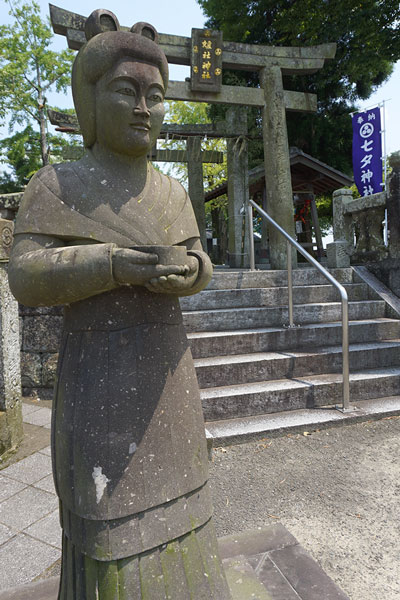 Don't you wish to fall in love deeply like Orihime and Kengyu?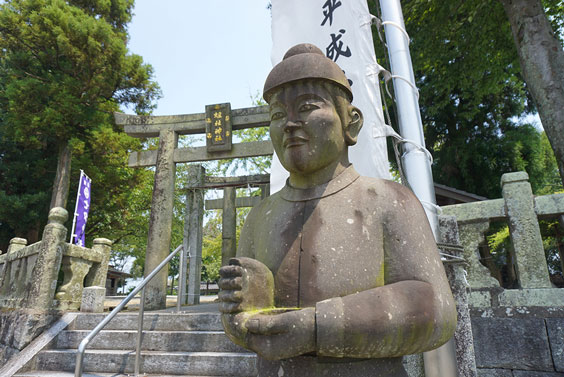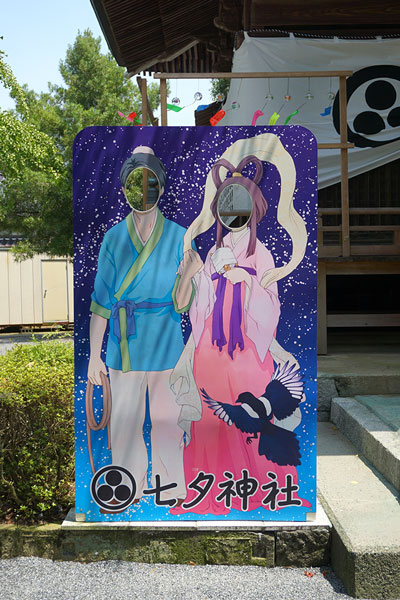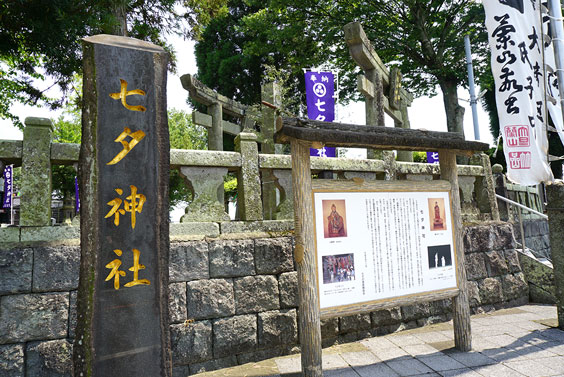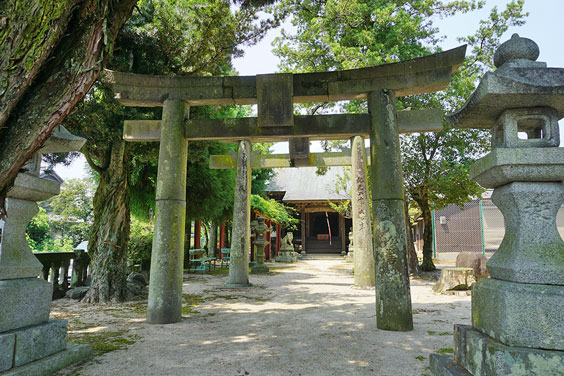 "Oimatsugu" - where Kengyu (also known as Hikoboshi) is worshipped, is about 1 minute-drive from Tanabata Jinja. It is located on the opposite side of the Homan river.
INFORMATION
Himekoso Jinja (媛社神社 / also known as: 七夕神社 Tanabata Jinja)

- Address: 1 Ozaki, Ogori, Fukuoka-ken Japan

* All information correct as of August 2020.
- Hot spots around this area! -