[ICON] Kalafina - The Female Unit Whose Vocals Generate a World of Fantasy(1/3)

Kalafina is a unit that Kajiura Yuki put together as part of a project to produce the theme song for the feature anime Sora no Kyokai. The trio's songs draw you in to a unique world of fantasy, with their energetic, beautiful voices that they somehow produce from their petite frames.
Contrary to the mysterious atmosphere their music evokes, the trio was easy to relate to in the interview and their constant laughing made it a fun time. Their activities have moved from regional Japan to overseas concerts and we caught up with them to ask about their musical journey.


Maturing as artists with their third album
asianbeat(ab): Firstly, could you tell us about the concept of the new album?

Wakana: This album is our first in 18 months, and in that time we have performed on many stages and gained many different experiences, and we realized that these experiences and encounters with so many people have been so precious. Our producer Kajiura Yuki says that the Kalafina concerts are really interesting, and he also wants to see more of the vibe that has been generated through our live performances, and this album is jam packed with songs that were born of our live concert experiences. Some songs on the album are ones that Kajiura-san himself wanted to see us perform on stage, so I think that the album has more of a human touch than previous ones.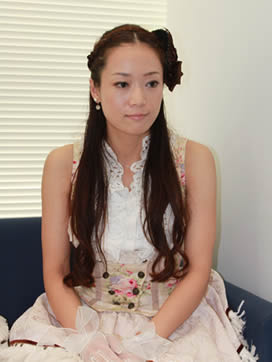 ab: When I saw what you look like on DVD, you really came across as just your average girls next door – I could really relate to you.

Wakana: I'm so glad you feel that way.

ab: As the album goes on sale do you have any special thoughts?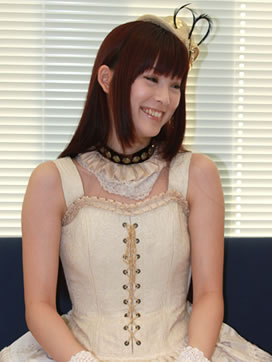 Keiko: As an artist it is a fantastic feeling to make the third album. Our first album was our debut and had a strong emphasis on the anime, Sora no Kyokai. Our second album gave us a chance to be adventurous and show another side of Kalafina and we packed a world of fantasy into one disc. For our third album there were expectations from the production stage and all three of us were excited to see what kind of songs Kajiura-san would come up with. There are many songs that were born of our live concerts, but it was difficult to express them live, and over the past 18 months we needed to use techniques that go beyond the live concert. Of course when the three of us sing in unison our skill as a group increases, but I think our individual techniques and expressions provided stimulus for each other. Our activities over the past 18 months are what made this third album and I really feel that the musical horizons of Kalafina have broadened immensely.
Music, vocals, feelings come together to make Kalafina's view of the world
ab: Are you particularly conscious of anything when you are singing?

Hikaru: Firstly, the songs by Kajiura-san have a wonderful world view, and that world view comes out. The first stage is trying to get as close as possible to this view, and then we try to add the Kalafina color as well as our own feelings to the background. This is how we do so well in the recording studio, by matching our three voices and thoughts to the music of Kajiura-san.

ab: You sing a lot of ani-songs (anime songs). Before your debut did you see your future as ani-song artists?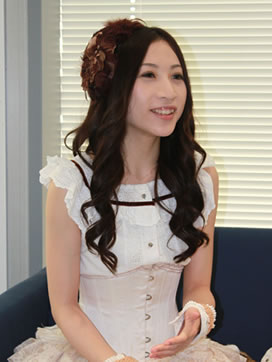 Wakana: We are a unit that was put together to sing the theme song for the anime Sora no Kyokai, but up until then each of us had performed in many different fields. But the making of Kalafina was the catalyst for us to enter the realm of ani-song. These days we are so grateful that we have been able to be involved in so many anime, and it is only since the start of Kalafina that we have realized how popular anime is throughout the world.