Hino Satoshi, the voice actor who played Flame Hashira/Rengoku Kyojuro, appeared at the special talk event of "Demon Slayer: Kimetsu no Yaiba the MOVIE: Mugen Train" in Fukuoka!
The trick of saying "Umai!!" aloud is to speak out "straight"!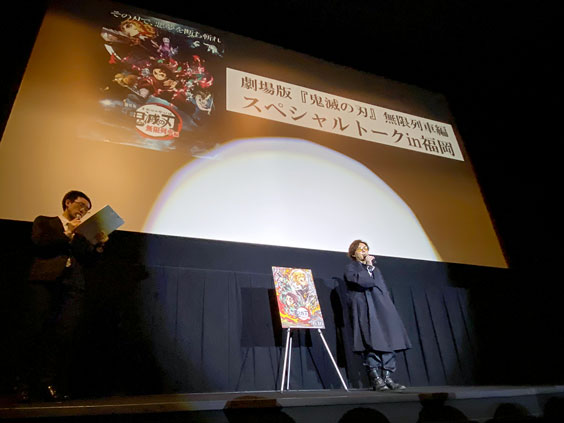 "Demon Slayer: Kimetsu no Yaiba the MOVIE: Mugen Train" that was released on 16th October last year broke Japan's box office record and has become No.1. Celebrating its release of Blu-ray and DVD, screenings/stage greetings have been carried out in 5 cities in Japan. One of the venues was T-JOY HAKATA in Fukuoka City (11th July), where Hino Satoshi who played Rengoku Kyojuro appeared! He shouted "Yoroshiku onegaishimasu, wassho-i!" upon showing up, and had a passionate talk just like his character Flame Hashira, while lucky winners selected from a draw were able to enjoy it at the venue♪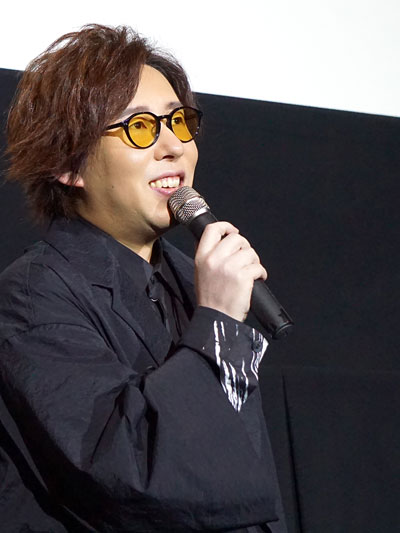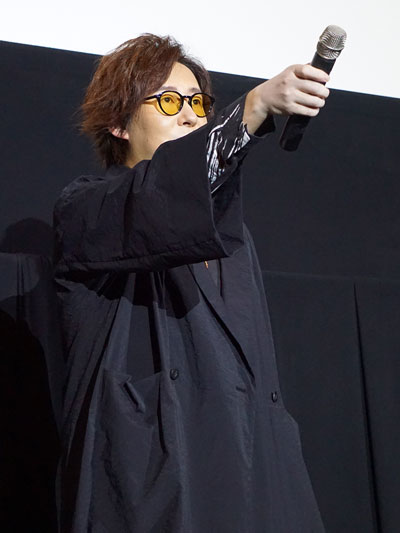 Firstly, Hino was asked how he felt about the Blu-ray and DVD released this time, and his replies such as "Amazing! (describing the bonus scenes)" "So powerful! (illustration of the CD jacket)" "It's become something as important as a treasure filled with everyone's thoughts and feelings" were full of joy and gratitude.

When asked how he played the hearty and warm Rengoku, he said, "I tried to bring out the features of a reliable big brother (for Tanjiro and others), a top Hashira (of the Demon Slayer Corps), and a kind brother (of Senjuro)." Besides, he revealed that Tanjiro and Inosuke's battle scene, the crow's crying scene in the end, and the closing credits made him cry. Also, he added that his mask was flooded by tears!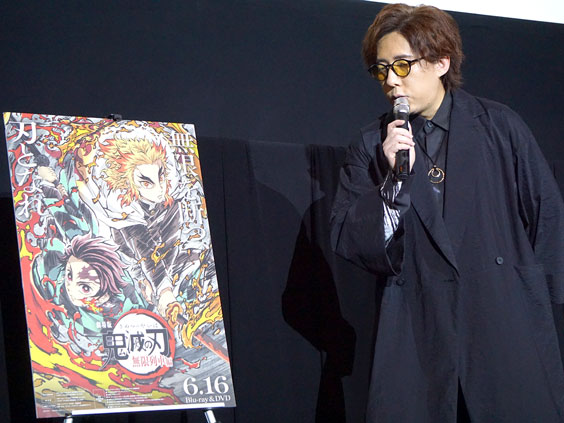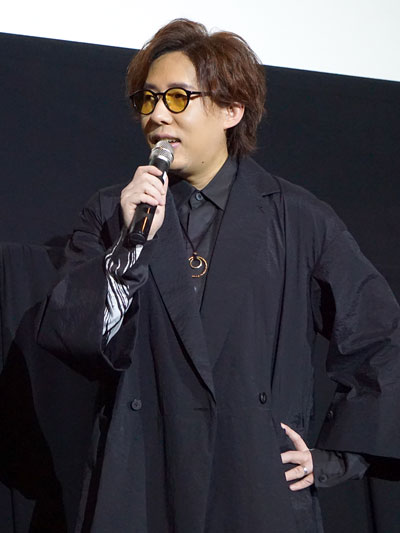 Speaking of Rengoku, everyone would think of his loud voice. When he was requested to perform the line when Rengoku stuffs his face with bento, he put his microphone away, took a deep breath and said, "Umai!!!! (lit: It's so good!)" According to him, the trick is to practise the basics of abdominal breathing and speak out "straight" as if you are stretching your spine and straightening your esophagus!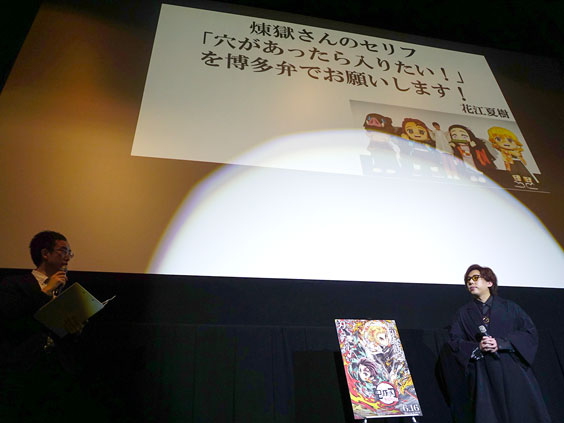 There's a request from Hanae Natsuki (voice of Kamado Tanjiro) too, who appeared at the Tokyo venue! In response to the request of performing another Rengoku's line -- "If there's a hole I wanna go into it!!" -- in Hakata dialect, Hino gave a bitter smile and said, "Oh, that's a tough one," and added, "Yomoya, yomoyattai! Ana ga attara hairitaka!" in fluent Fukuoka dialect! By the way, we can't help but keep wondering what bonus scenes are included in the Blu-ray and DVD as he described it as "amazing"!!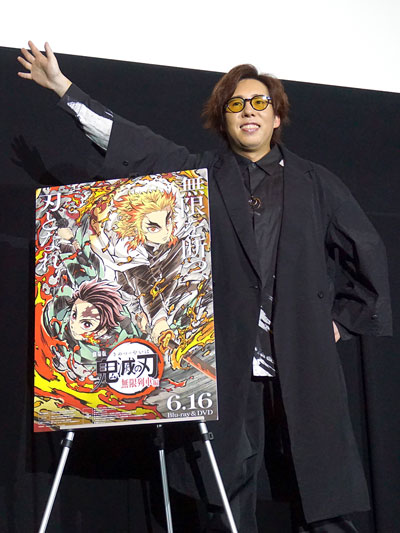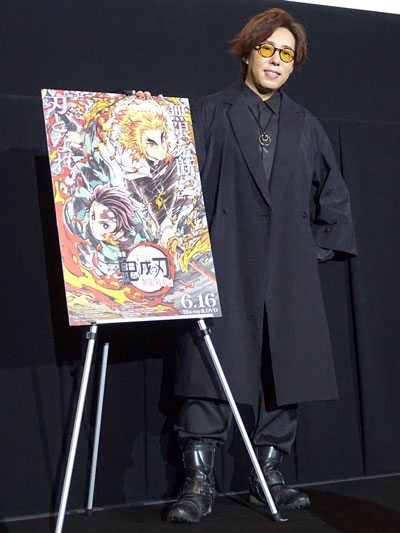 © 吾峠呼世晴/集英社・アニプレックス・ufotable
Related Articles