Lolita Fashion Makeover(2/8)
Thao Nguyen's sweet-style lolita makeover♥
Kanako was responsible for the sweet lolita makeover of Vietnam native Thao Nguyen. Once the foundation had been applied, mascara and eyebrow powder was used.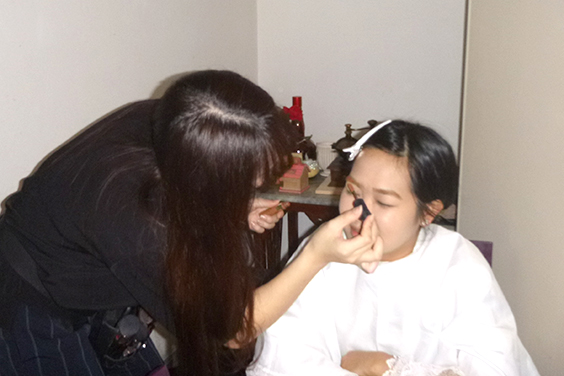 Eye shadow from Majolica Majorca's brown palette was used for the makeover. Brown eyeliner was then applied, before attaching false eyelashes.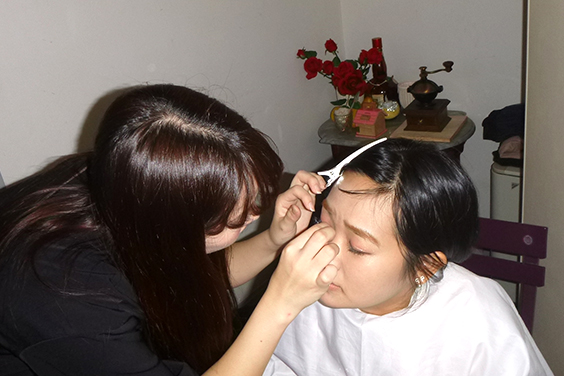 A wig can totally change someone'e appearance!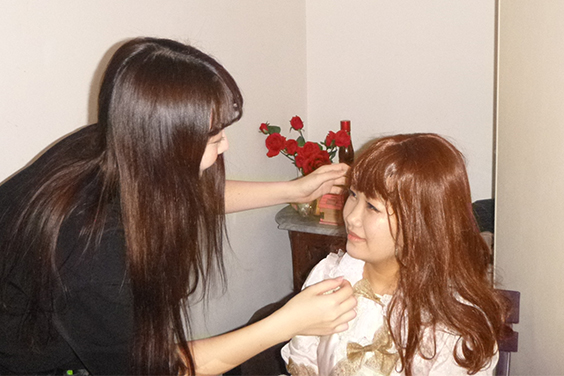 Click the image and it will automatically go to the next.