Lolita Fashion Makeover(5/8)
Zar Chi's gothic-style lolita makeover!
Yui was in charge of the gothic lolita makeover for Myanmar native Zar Chi. After the foundation was applied, black and gold eye shadow was used to help complete the look.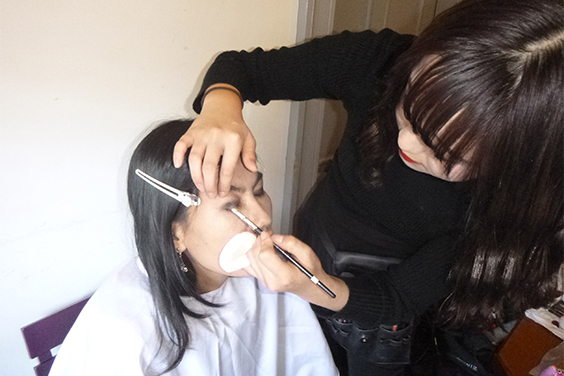 Mascara was applied to her eyebrows, and then some orangy-red eyelashes were attached!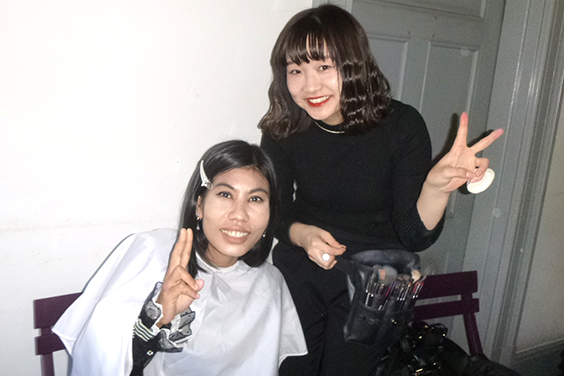 Wearing a wig can really accentuate your make-up choices!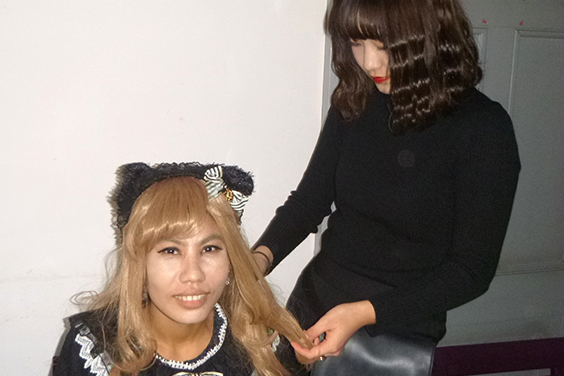 Click the image and it will automatically go to the next.