Lolita Fashion Makeover(4/8)
After her sweet lolita makeover was finished, Thao Nguyen (right) was given a mirror to see the results for herself! While she was on stage, she also shared a few words with the audience: "It was my first lolita fashion experience. I feel a bit like a princess! Wearing this kind of outfit makes me feel so elegant! I am so grateful to be able to wear these lovely clothes. There isn't really a big lolita scene in Vietnam, so I hope to be able to spread the word, and introduce people to this kind of fashion!"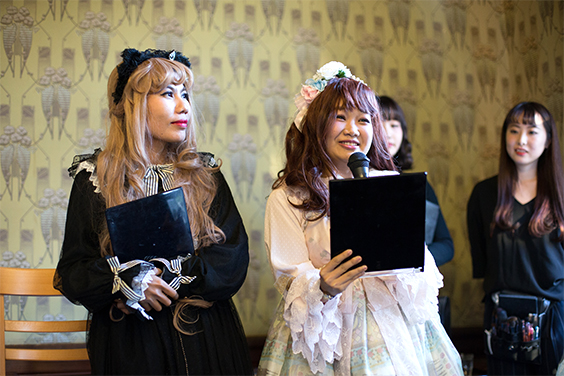 Kanako, located center in the photograph shared a few words with the crowd, stating "I put a lot of color on her cheeks and essentially tried to really highlight her natural beauty by using pink as a base! I am so glad that Thao Nguyen likes the makeover. You do not get to see lolita enthusiasts that often, so being here today and seeing so many people dressed up in such cute outfits was really wonderful."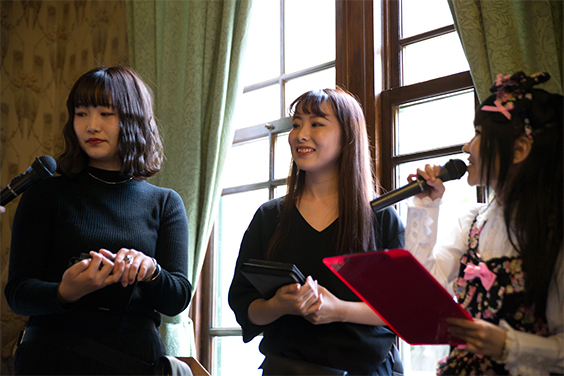 Click the image and it will automatically go to the next.