Lolita Fashion Makeover(3/8)
The final touches were applied under advice and guidance of Misako Aoki.

This transformation saw Thao Nguyen turn into a soft, fluffy sweet lolita, a style that has become very popular and a real mainstay of the genre. The name of the brand that produced the items Thao Nguyen can be seen to be wearing is known as "BABY, THE STARS SHINE BRIGHT."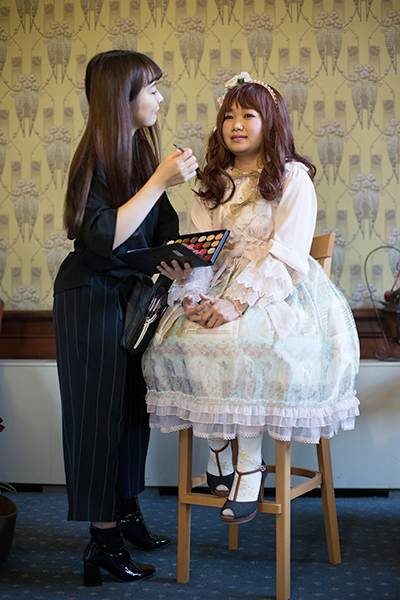 A bit of pink coloring can prove incredibly handy if you have dark eyes, or if you are feeling tired and have any bags under your eyes. Using some color on your cheeks, and masking any bags under your eyes, can help create rabbit-esque effect, teary-eyed look that is very kawaii! Getting your cheeks right is an extremely important component of creating the lolita look! Make sure to apply the makeup on thick. A bluish pink can brighten up your skin.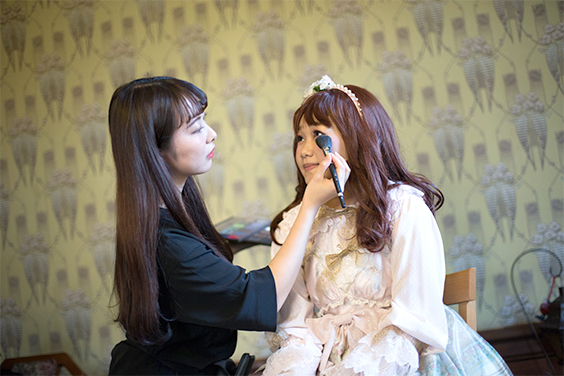 Pink lipstick really works with her cheeks and outfit. Right now dark pink is a shade that is really popular. It is definitely worth painting over the lips again. This produces a very plump set of lips, which can help you create a very cute doll-like appearance. Wearing lipstick is an easy way to dramatically change your look!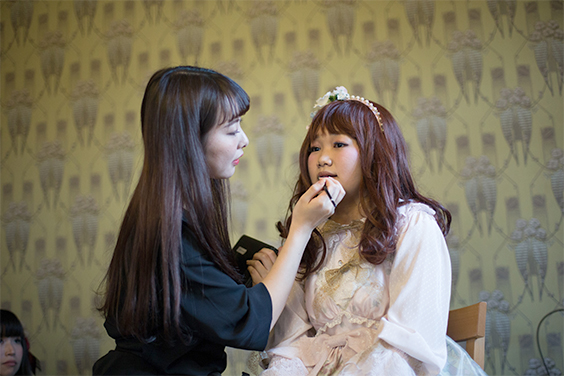 Click the image and it will automatically go to the next.