#84 Thank you so much for everything up until now!

With these precious memories in our hearts, we'll continue spreading the love for Lolita fashion to the world!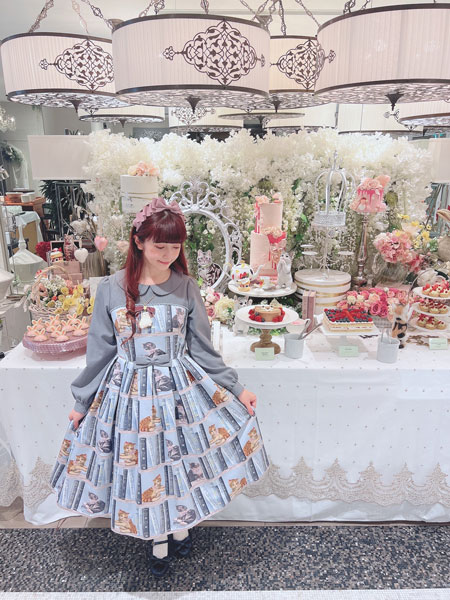 It's with a heavy heart that I must announce that "Misako Aoki's Travel Diary from the World of Lolita", which began in April 2016, will be coming to a close with this final article. I want to express my deepest gratitude for all of your support over the past 7 years. I never imagined I would be able to continue this series for such a long time, and as a result, I always found myself writing articles at the very last minute, much to the chagrin of the editorial staff. I'm truly sorry for any trouble I may have caused them.
Since my job mainly consists of modeling and producing, writing has always been a challenge for me. But looking back, it's become a fond memory of mine that I would head to a cafe, indulge in some cake, and amp up my energy to write each article. It was kind of like the feeling of procrastinating on homework back in my student days, haha!
As I was reviewing my articles in preparation for this final one, I noticed that prior to the COVID-19 pandemic in 2019, I had been traveling overseas every month. As a result, many of my articles were centered around reports from my international events. However, as the pandemic hit, the content of my articles shifted as well. It actually took me almost two hours to read through all of my previous articles, haha!
Being able to write monthly articles in multiple languages to introduce Lolita fashion from Japan to the world has been a great asset for me. The ability to communicate in different languages has garnered positive feedback from readers all over the world. During the COVID-19 pandemic when international travel was not possible, these articles became even more important for sharing my activities within Japan to readers both domestically and abroad.
It's been a little disappointing to think that I might finally be able to resume my overseas activities in 2023, only to have to end my serial publication. Nonetheless, I will continue to spread the Japanese culture of Lolita fashion to the world, carrying with me fond memories of my time working with asianbeat and participating in various initiatives.
Thank you very much for everything you've done over the years.
Misako Aoki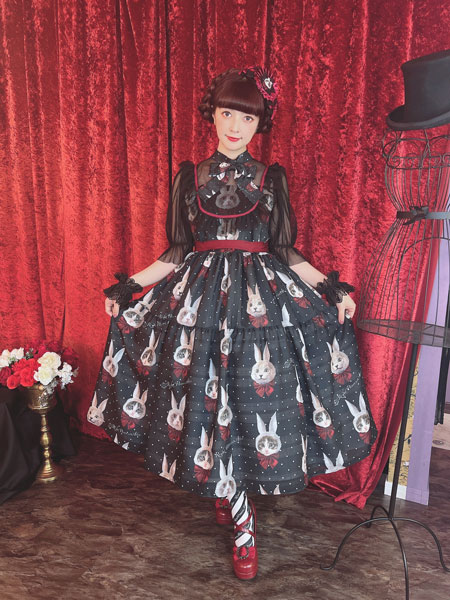 PROFILE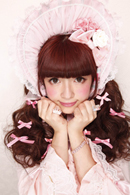 Misako Aoki
Lolita model, nurse, and President of the Japan Lolita Association

Models for KERA and the GOTHIC & LOLITA BIBLE while also working as a nurse. Was appointed as a Kawaii Ambassador (Lolita Fashion Representative) by the Ministry of Foreign Affairs in 2009. Has visited and attended events in over 30 cities across 20 countries and regions. Now has countless overseas fans.

Involved in setting up the Japan Lolita Association, has released "Lolita Fashion Book," has also worked in the development and promotion of new products. Contributes to activities that promote Lolita Fashion.

Blog: http://lineblog.me/aokimisako/
Twitter: @aokimisako
Instagram:
@misakoaoki
YouTube: Click
HERE
!
微博 (Weibo):
@青木Misako-Official-
bilibili:
https://space.bilibili.com/487631711
Related Articles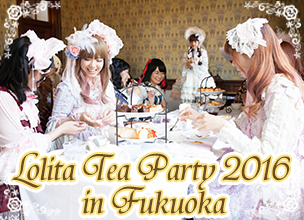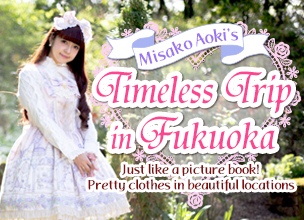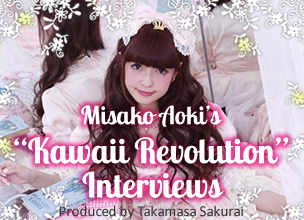 This comment section is for readers to leave opinions and comments. Inappropriate comments may be deleted, so please remember to be respectful. Thank you!