Vol.22 Touko Nakamura - A dream borne out from my passion -

Anime and Anison have been close to me Since I was a Child - they have been my Support
Hello everyone! I'm anime and anison loving university student-cum-anison DJ, Touko Nakamura. I'm here to tell you all, somewhat intensely, about my favorite thing! In doing so I would like to reveal a bit about my own background as well. So I'm hoping that by reading this column more people out there will be able to learn a bit more about the things that I like and a bit more about me personally as well.
So I absolutely love anime and anison. I'm currently a university student but I also spin my favorite anison tracks as a DJ at inner-city clubs, sharing my passion with all the club-goers! Sharing what I like brings me closer to the patrons, and being able to speak with them and hear about anime works that I don't know about also creates an opportunity for me to expand my own knowledge of works and songs.
But being an anison DJ also means being able to give a performance that patrons can enjoy even if they don't know the tracks that I like to play, so I'm constantly learning and trying to figure out how to bring out the best in each song. Ultimately, I want to take all this experience and put it towards becoming an anison singer myself in the future. Anison has been a source of so much strength and courage for me, so I want to become a singer and hopefully be a source of inspiration for someone else, too.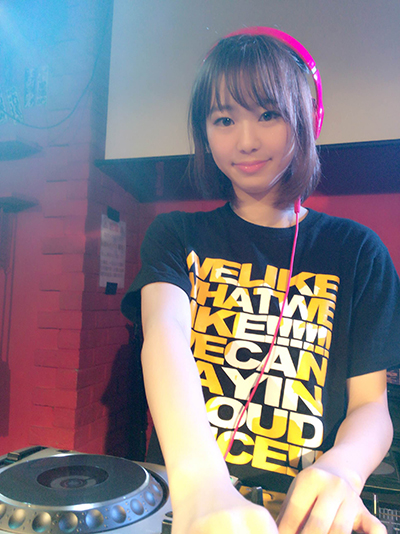 The fact that I'm an only child may also be a factor, but I've loved anime ever since I was young. I especially loved STUDIO GHIBLI's "Spirited Away" and "The Cat Returns," and I would always be rewinding my VHS tapes and watching them over and over. I still take good care of Haku's onigiri figurine that came as a special gift with preorders of "Spirited Away" on VHS. I also used to love waking up early to watch anime on TV on Saturday and Sunday mornings, my favorites being "Ashita no Nadja" and the original "PRETTY CURE."
Of all the anime I was into at the time, though, I loved "Zettai Karen Children" and I would watch it every week without fail! The anime is based on the manga of the same name, serialized in Weekly Shonen Sunday, and it's a comedy series about three girls with special powers and the regular power-less man put in charge as their caretaker. I still love the OP for the show, "Over the Future," even today. I told myself,
I'm not going to forget this song!
and in a very childlike manner of trial and error I would try and jot down the melody in my own self-taught way. It's still one of my favorite songs and it's always in my regular set list when I DJ. If you haven't heard it before you should definitely have a listen!
I've been around anime and anison since I was a child, but there is a particular anison that really got me hooked. It was "Angel Beats!" I had been anticipating the series before it even aired on TV. I really enjoyed another anime by the same creator, Jun Maeda, called "AIR," so I had high hopes that this series is going to be awesome! "Angel Beats!" is set in a school in the afterlife. The anime was an original work so I had no idea how the story would develop and every week I would watch with anticipation and excitement. The female rock band that appears in the show, "Girls Dead Monster," was particularly moving for me. More than anything I remember how intense and cool their songs were, how moving their lyrics were, and how goose-bump-inducing their performances were! Be sure to check out "Angel Beats!" for yourself.
It has a lot to do with the content of the story, but "Girls Dead Monster" have a lot of really strong-willed lyrics about expressing emotions and honestly speaking one's mind. Seeing the characters singing these lyrics, screaming about the things they like in a world where nothing goes as smoothly as they would like, for me was really cool to watch. It was during the broadcasting of the anime that I encountered a distinct stumbling block in my own life. In the midst of puberty and my rebellious phase, I was always fighting with my parents and caught in a continuous cycle of self-loathing day in day out. It was the same nothing-goes-to-plan world as in the anime, only Girls Dead Monster handled the situation like rock stars, staying true to themselves by singing about the things they like and the things they don't. That was a turning point for me and it's what got me hooked not only on Girls Dead Monster but on anison as well.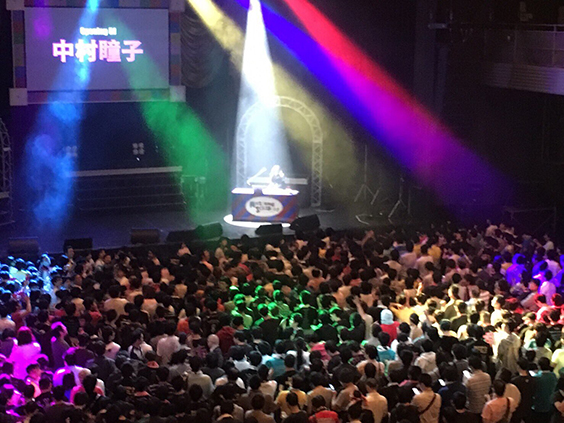 Once I got into anison through Girls Dead Monster, I decided to go and see an anison concert for myself. If I'm being honest, before I actually went to a concert, I didn't think there was much of a difference between listening to CDs at home and seeing it live. But after going to the concert my view changed completely! In person the anison singers looked all sparkly and just incredibly cool. And I learned that the concert isn't just about the singers; it's a complete entity that involves the audience and everyone in attendance. On that day, after witnessing the power of live performance that you can't experience on a CD and discovering that the role of the anison singer is not just to sing but to stand in the spotlight and give a performance that relays the meaning of the lyrics, I found my dream.

If I try and put it into words, anime and anison have always been in close proximity to me since I was a child – they have been my support. It's because of anime that I have the invaluable friendships that I have today, and it's because of anison that I have this irreplaceable dream.
I hope that one day it will be my turn to stand in the spotlight and sing a song that imparts a dream onto someone else. Anison has given me so much strength and courage and now I want to give something back through my own songs. This is the determination that lead me to enter the 39th Hori Pro Talent Scout Caravan Auditions and I'm currently one of the finalists remaining. I will continue to love anime and anison, and I will continue to commit myself to one day contributing an anison that somebody else somewhere can fall in love with, too! Thanks for reading!!
PROFILE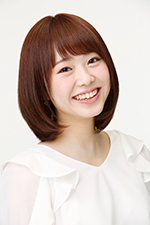 Touko Nakamura (中村瞳子)
A native of Kanagawa Prefecture, was a finalist at the "39th HORIPRO Talent Scout Caravan - Singer☆Actress Audition - 美唱女 -" in 2014. An increasing love of anime and anison led to her starting out as an anison DJ in April 2016. Practices singing and dancing every day, while building up anison DJ experience at various events.
Hobbies • Special skills: Watching Anime, Anison DJ-ing, watching sports (such as volleyball and figure skating), etc.
Twitter:
@touko_nakamura
Instagram:
https://www.instagram.com/touko_nakamura/
PRESENT!
We've got some great prizes to giveaway to a lucky asianbeat reader! Here's your chance to win a signed "Super Anisong Ichiban!!!!" live item (parker)!
We're looking forward to hearing from you!
-Application period: Friday 17th March to Sunday 7th May 2017
-Winners announced on: Wednesday 10th May 2017
The application period is now over. Thank you!
The lucky winner is...
김병관 san
(Please note, winners will receive an email directly from asianbeat. If you don not reply with a confirmation message within a week, you application will become invalid and you will not be able to claim your prize.)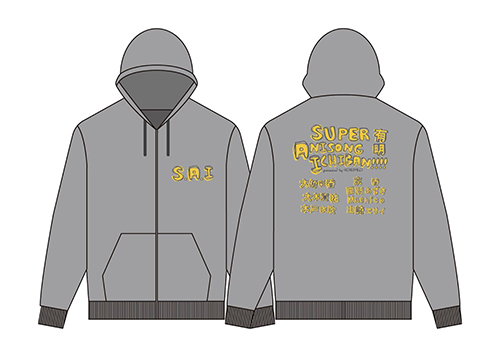 * Photo is an image only.
Related Articles
This comment section is for readers to leave opinions and comments. Inappropriate comments may be deleted, so please remember to be respectful. Thank you!