Vol.23 Minami Kizuki - My Hometown, Amami -

In TEAM SAKUSAKU presents – Favorite Collections – Vol.23, we're joined by Amami-born songstress, Minami Kizuki! This installment we interview Minami about her hometown, Amami, and her activities on the music scene!
Traditional Japanese Culture is Still Alive and Well in Amami Today.
————Please begin by telling us who you are first of all.
I am a singer named Minami Kizuki. I'm from Amami Oshima in Kagoshima Prefecture. I lived in Amami Oshima until I was 13, then I moved to Tokunoshima, and then to Kagoshima City. I stated to develop an interest in 'shima uta' (island songs) after moving to Kagoshima, and it was there when I was doing street performances that I was scouted by my current label and debuted as a singer in 2009.
I am also the tourism ambassador for Tokunoshima, Yamato Village on Amami Oshima, and Setouchi-cho. The Amami Islands were recently designated as a national park and momentum is building to try and get World Heritage listing later next year.
————What kind of place is Amami?
It's difficult to describe the Amami Islands in a single sentence because the nature and culture on each island is so different. Long ago, Amami Oshima and Tokunoshima were connected to the main land. The other islands formed by rising coral, Kikajima, Okinoerabujima, and Yoronjima remain largely undeveloped, so there are still a lot of cultural customs, natural resources, and ecology on these islands that have since been lost on the main island. Okinawa and Kagoshima are different again.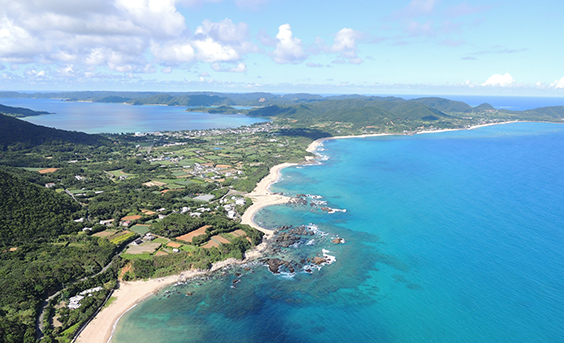 ©城泰夫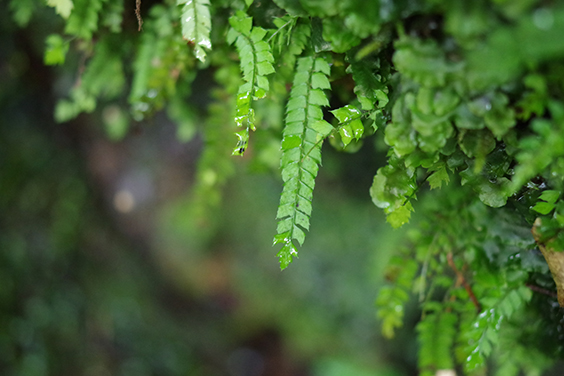 ©城泰夫
The fallen Heike soldiers that were defeated at the battle of Dan-no-Ura long ago also came to Amami, and so Amami itself was formed around the old culture and language of Japan. It is said that the dialect is made up of 70% old language, 20% Ryukyu language, and the remaining 10% Amami's own language. The word '
utsukushii
' (beautiful) is '
chura
' in the Ryukyu language. In Amami it's '
kyora
.' The origin of the word is '
kiyoraka
' (clean, pure), which comes from the old language. Amami people use dialect on a daily basis. '
Konnichiwa
' (hello) becomes '
ugaminshoran
,' and '
bijin
' (beautiful person) becomes '
kyoramun
.' The younger generations today speak in a language much closer to standard Japanese, but they can understand the native dialect as well. The charm of Amami is in the abundance of culture and nature that still lives on in the lifestyles of the people even today.
————You even use dialect in the lyrics and titles of your songs, don't you, Kizuki-san?
I do. I have a number of titles like "Ayahabura," which means 'beautiful butterfly,' and "Itoshikihitoyo," which means 'my dear' or 'my love.' I like to use the words of Amami in my lyrics and song titles where I can. "Inoriuta ~ Totoganashi~" is the only song where I really went to town and wrote the whole song in dialect. It's actually written in words from various regions, but the island people will know what it means.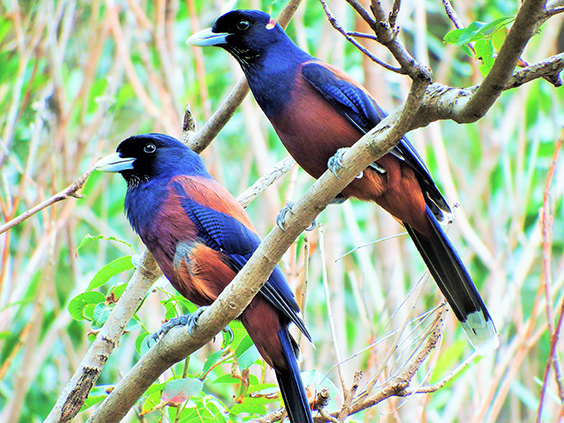 ©城泰夫
As an Amami-born singer, I like to use the Amami language and sing in the way of Amami folk songs to try and convey everything good about Amami in my own way. I think my roots and where I grew up is also reflected in my voice. 'Shima uta' uses a lot of '
guin
' or falsetto, and the folk songs are unique in that they're quite sad, but even in the J-Pop that I sing, the island-style of the '
shima uta
' I grew up with comes out in my songs. I really want to hold on to that part of me and who I am. And in doing so, I want to make music that naturally strikes a chord in the hearts and minds of all who listen.
————You even performed 'uta ashibi' at "Sakuraikku Smile '16" in December last year, right?
I did "Asadoya yunta." I do simple '
uta ashibi
' (a traditional impromptu group sing-along) when I perform concerts overseas, too! In Vietnam there was this huge blackout and we didn't have any tech or lighting, so I ended up doing an unplanned set of "Waido-setsu" with the shamisen. Waido-setsu was a big hit in Shanghai and New York as well. Originally it was something that everyone sang and danced to together, so it really made me see how
shima uta
could transcend language barriers.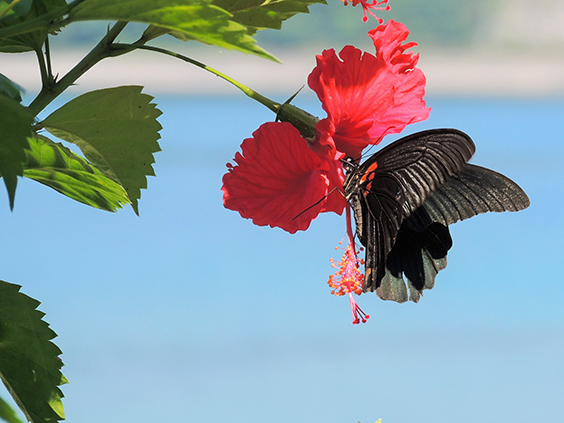 ©城泰夫
————In saying that, though, you mentioned that you didn't actually start 'shima uta' yourself until you moved to Kagoshima.
I moved to Kagoshima when I was in my second year of junior high and this was the first time for me to live on the main land. When I was on the islands, I saw people around me moving to Kagoshima and Fukuoka to go to university, so I too began to idolize the city and it became my dream to one day leave the islands and go to Fukuoka or Osaka. But when I finally did move to Kagoshima, I found that not only the scenery, but the dialect and the whole vibe of the people were completely different! It was such a culture shock to me that I didn't go to school for about the first two weeks (lol).
I got used to the Kagoshima dialect, though, and eventually I learnt to speak it myself, and it was around this time that my older brother started doing folk song performances. I would go along with him every night to watch him sing at a restaurant that served island cuisine, and before long, I was in love with the island songs and even began singing them myself. The restaurants that hold these '
uta ashibi
' performances are where the people that had moved from the islands to Kagoshima would gather every night. I was taught about the meanings and background behind each song and that's how I learnt
shima uta
. I didn't have much interest in history or culture when I was living on the islands. I guess it really is hard to see all the good stuff that's right in front of you until you see it from the outside.
————And after you went to Tokyo, how did you feel then?
It was massive! (lol) There really is just so much to take in there. I went to all different places, met different people, went to various concerts… I learned that it was a place to source information. Since becoming a singer, I've had a lot of opportunities to speak with various people about Amami, too. Even when you go to the Amami restaurants in Tokyo, the ex-pats would gather and start
uta ashibi
. It's really fun; I love it. I think it's because of
uta ashibi
that the teaching of the island people, the folk tales and the language has been preserved. If you're constantly going through tough times and there's nothing to enjoy, culture is going to die out, right? There are parts of history that can't be preserved in a form that can be seen so they are preserved in a fun way through oral tradition. At the moment, I'm actively trying to put down shima uta into written form, and even though some elements may fade away, there are new things being added all the time, so it's probably impossible to record everything completely. The island songs are rooted in the lifestyles of the island people.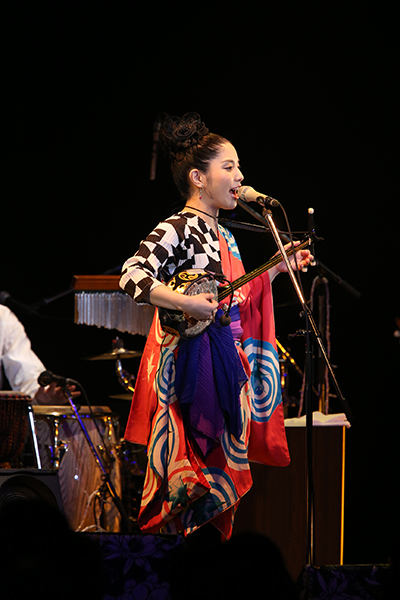 ————Finally, do you have a message for all the asianbeat readers?
I absolutely love Amami, and if you like Japan then it's an island that you should definitely visit! It's an island full of culture, nature, music, and an abundance of things that have now disappeared from main land Japan, so I think if you like Japan you'll definitely enjoy it.
I'm currently working towards the World Heritage listing and my father is also working as a tour guide (lol). If you're interested in folk songs, you can hear them at restaurants that have in-house folk singers, and you can even join in on
uta ashibi
. Island food, brown sugar
shochu
, and
shima uta
are like the holy trinity of Amami. I really want people to see the glorious natural surrounds and enjoy the food and culture of Amami for themselves. Everyone, please come to Amami!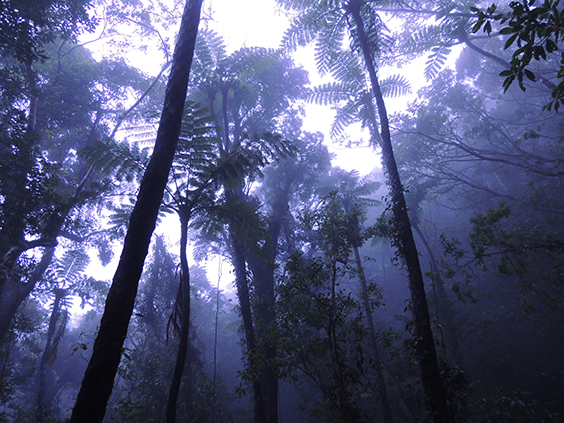 ©城泰夫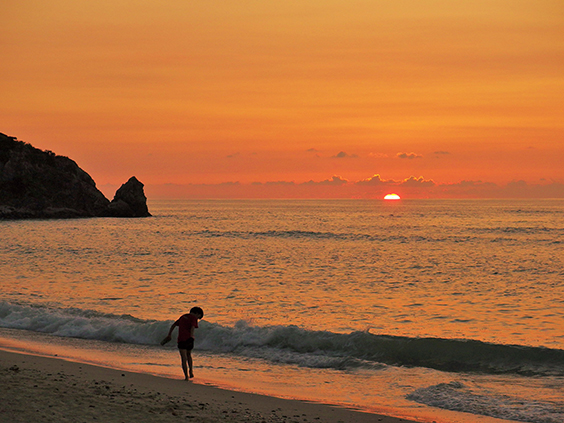 ©城泰夫
※
Uta ashibi
: An impromptu recital of island songs performed by all those present. Also known as '
uta asobi
.'
PROFILE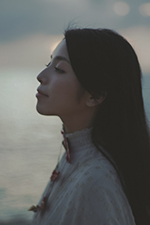 Minami Kizuki (城 南海)
Born in Amami Oshima, Kagoshima Prefecture in 1989, a singer who maintains roots to her heritage by performing shima-uta, a form of traditional folk music associated with her home island, Amami.
A singing talent was discovered while performing shima-uta in Kagoshima City in 2006. Debuted in January 2009 with the single "Aitsumugi," which was written by Yuka Kawamura, who composed the well-known song "Yozora no Mukou."
Famous works include "Asana Yuna" and "Yumemachi Ressha," which appeared on NHK's "Minna no Uta," "Warabigami - Watashi no
Takaramono -," which was a theme song for the NHK drama "Youkame no Semi," a theme song for NHKBS Premium's period drama "Hakuouki" called "Silence," as well as the single "Kizashi," which was written by Yo Hitoto and composed / produced by Satoshi Takebe.
Starting from 4th June 2017, the "UTA ASHIBI 2017 Summer" tour is scheduled to take in 9 locations across the country.
Kizuki Minami official website:
http://www.kizukiminami.com/
Blog:
http://ameblo.jp/kizuki-minami/
Twitter:
@kizukiminami
Instagram:
https://www.instagram.com/kizukiminami/
---
*Recent Information
Minami Kizuki UTA ASHIBI 2017 Summer
Tickets: On sale from Saturday 18th March
Advance bookings / All designated seats: 5,500 yen (tax included) (seperate charge for drinks)
*For more information, please refer to the official website >>
http://www.kizukiminami.com/special/
Sun. 04th June: EX THEATER ROPPONGI (doors open 17:15/performance starts 18:00)
Sat. 10th June: Nanba Hatch (doors open 16:15/performance starts 17:00)
Sun. 11th June: Nagoya DIAMOND HALL (doors open 16:30/performance starts 17:00)
Sat. 17th June: BLUE LIVE Hiroshima (doors open 16:30/performance starts 17:00)
Sun. 18th June: Takamatsu Olive Hall (doors open 15:30/performance starts 16:00)
Sat. 24th June: Sapporo PENNY LANE24 (doors open 16:30/performance starts 17:00)
Sun. 25th June: Sendai darwin (doors open 16:30/performance starts 17:00)
Sat. 1st July: Fukuoka IMS Hall (doors open 16:30/performance starts 17:00)
Sun. 2nd July: Kagoshima CAPARVO Hall (doors open 15:30/performance starts 16:00)
PRESENT!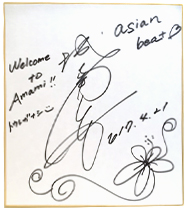 We've got a great prize to giveaway to a lucky asianbeat reader! Here's your chance to win a signed card!
We're looking forward to hearing from you!
-Application period: Friday 21st April to Sunday 4th June 2017
-Winners announced on: Wednesday 7th June 2017
The application period is now over. Thank you!
The lucky winner is...
たかや san
(Please note, winners will receive an email directly from asianbeat. If you don not reply with a confirmation message within a week, you application will become invalid and you will not be able to claim your prize.)
Related Articles
External Links
This comment section is for readers to leave opinions and comments. Inappropriate comments may be deleted, so please remember to be respectful. Thank you!