"Setsubun Yakuyoke Taisai" at Kushida Jinja! Check-out one of the biggest Otafuku masks in Japan!

A Hakata seasonal feature! One of the biggest Otafuku masks in Japan!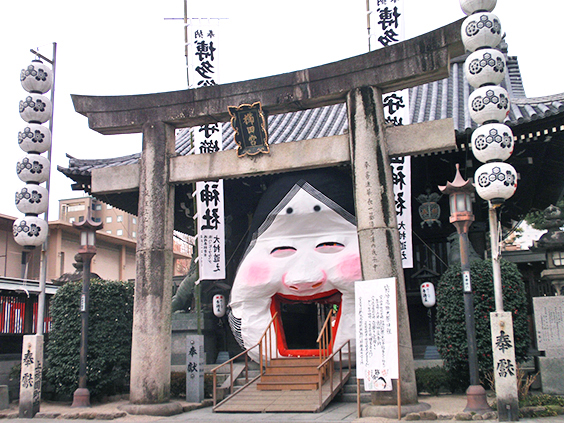 This year sees setsubun (festival to celebrate the end of winter) fall on 3rd February! One of the biggest Otafuku (masks) in Japan has been constructed at Kushida Jinja (Shrine) to celebrate the event! When you arrive at the shrine, which is affectionately referred to as "O-Kushida-san," you are sure to be impressed by the size of the mask that covers the main entrance. Visitors to the shrine have to walk through the mouth of the smiling Otafuku in order to enter the grounds. Visiting a shrine in the early morning while the premises are still quiet can fill you with an austere kind of feeling.
A special event called the "Setsubun Yakuyoke Taisai (lit.: festival to ward off evil spirits)" is taking place on 3rd February. Today, the ritual ceremony called "Fukumukae-sai" started at 11:00 today, while the "oni-kagura" offering begins at 17:00. The highly anticipated "Mame-maki" bean scattering ceremony is scheduled for tomorrow. This annual event is hugely popular and always draws big crowds. Big name actors who will be appearing at the Hakataza Theater for the "February Hanagata Kabuki" performances, including the likes of Nakamura Kankuro, Nakamura Shichinosuke, and Nakamura Senjaku will be making guest appearances at the bean throwing ceremony alongside Kumamoto's much-loved mascot KUMAMON! It promises to be real a must-see event!
During Setsubun season, Hakata gets very lively. Let's shout out "Oni ha soto! Fuku ha uchi!" (lit. Devils out! Good fortune in!) and set off on the year ahead positively! (Editorial Dept.: Gon)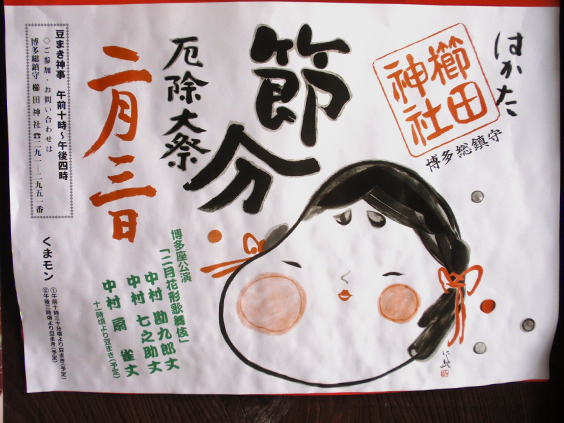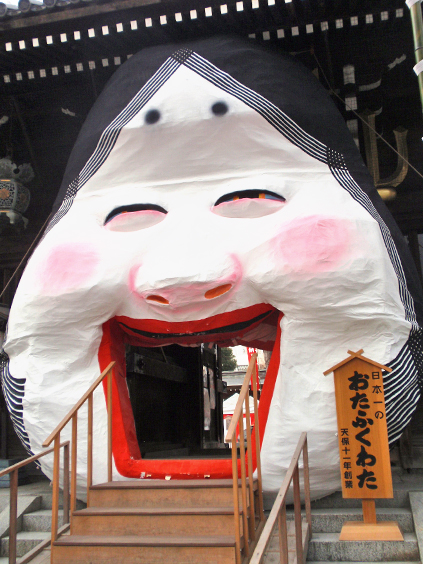 Walking through the mouth of the Otafuku is a unique experience!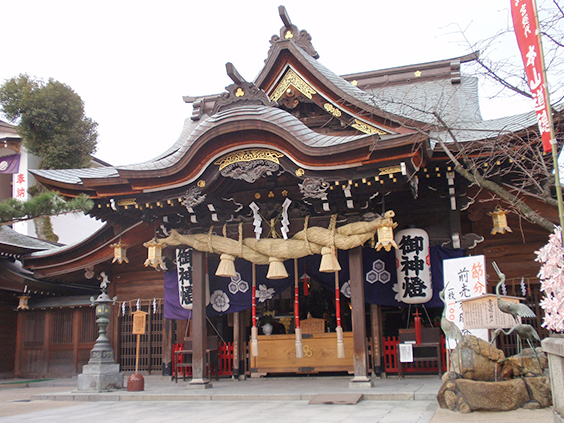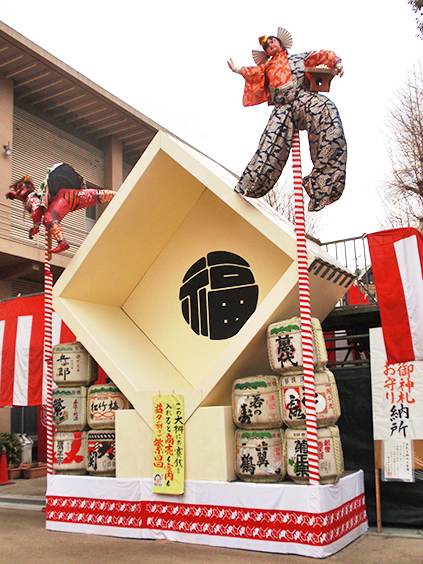 A huge "福枡 (fukumasu)" box has been created inside the premises of the shrine!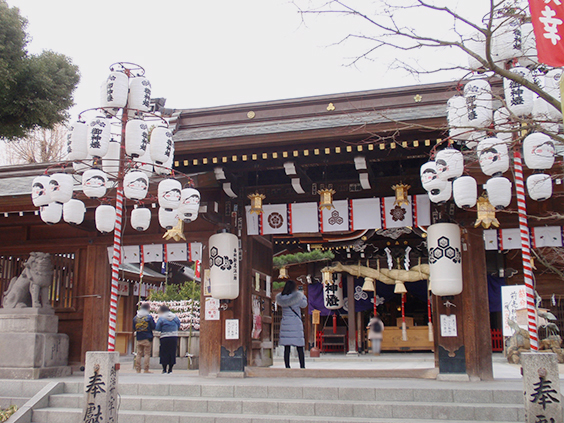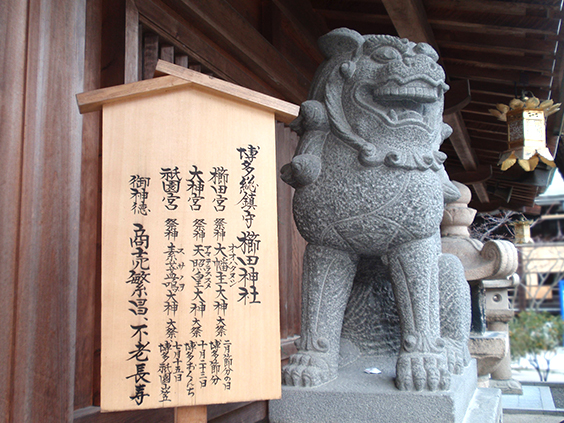 Kushida Jinja Setsubun Yakuyoke Taisai (櫛田神社 節分厄除大祭 )
Kushida Jinja (Shrine) (1-41 Kamikawabata-machi, Hakata-ku, Fukuoka-shi, Fukuoka-ken)

Schedule
* Friday 2nd February 2018
 - 11:00 Fukumukae-sai (festival) (people will begin to pass through the Otafuku mask)
 - From 17:00 Oni-kagura Hono (offering)

* Saturday 3rd February 2018 | Hakata Setsubun Mamemaki (bean scattering) ceremony special guests scheduled to appear:
 - Around 11:00 Nakamura Kankuro, Nakamura Shichinosuke, and Nakamura Senjaku
 - 10:30 and 15:30 KUMAMON
Related Articles