International Manga and Illustration Contest, the "MCPO AWARD 2019" is now calling for submissions!

The great gathering of works from around the world that overflow with passion!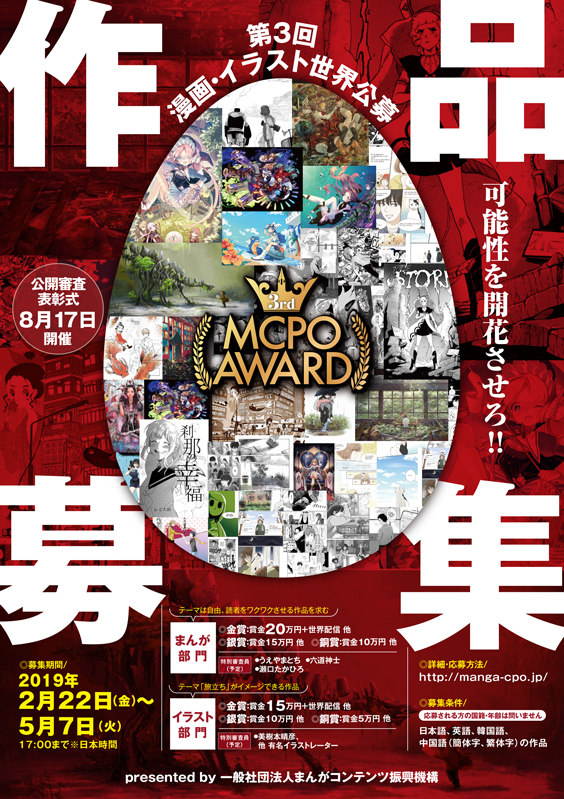 Attracting 5,534 entries in its first round and 3,678 entries in its second round, is the Fukuoka-originating, international manga and illustration contest, the "MCPO AWARD." Whilst we have covered the contest from the first and second round of the public screening and the award ceremony, the extraordinary level of passion that can be felt in the the high quality works, surprises us every time! We can't wait to see what works come next!
This round, the theme for the manga category is free-choice, whereas the theme for the illustration category is "Journey." Regardless of nationality, age, professional or amateur status, manga submissions in Japanese, English, Korean, and Chinese (simplified and traditional characters) are accepted. The deadline is 7 May 2019 (Tuesday). For detailed information on applying, please check the MCPO AWARD website! (>>
here
!)
Now, those who want to test their skills, those who searching for a place to flourish as a professional mangaka or illustrator, and so on, how about grabbing this opportunity and taking up the challenge? Maybe an unexpected path will open! (Editing department: Gon)
Related Articles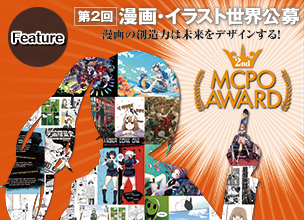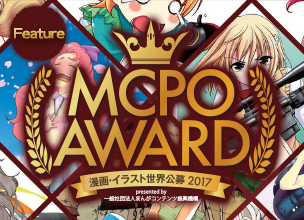 External Links
PRESENTS
All the info. on asianbeat's present campaign!
* "A local specialty set discovered during the trip to Tagawa Area giveaway! Apply by Mon. 11 Jan. 2021 (JST)!