KAPATERIA
INFORMATION

In order to prevent the spread of COVID-19, some of the facilities might have taken various measures such as reducing business hours or temporarily closing their doors. For more information, please check the relevant facility's official website or social media account.



Relaxing cafe time surrounded by cute kappa♪
Being the iconic landmark of Tanushimaru Town which is loacated in Kurume City (Fukuoka Prefecture), the JR Tanushimaru Station is also known as "Kappa Station" due to a "Kappa Legend" that exists in this area. In addition to its cute exterior, there is a cafe called "KAPATERIA" in the station where you can enjoy the cafe's original dishes and desserts inspired by Kappa! Kappa items and artworks can be seen everywhere in the store, making it the perfect place for Kappa fans♪
* Kappa: A Japanese yokai that is said to live in water, typically rivers and ponds.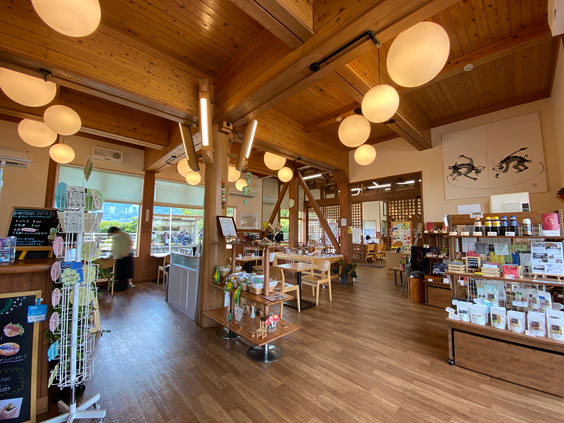 A cozy space with wooden interior where you can see nice views through the window.
What we recommend are "Kappa Curry" (available only on weekends and holidays) and "Kappa Macaron", the original menu of KAPATERIA supervised by the chef of the popular French restaurant "Restaurant Spoon" in the town. You will be able to enjoy the exquisite flavour and spiciness of curry, which is prepared with 19 kinds of spices in 3 days! Both the curry and the macaron have a very authentic taste! "Kappa Macaron" is very popular and may be sold out early so don't hesitate to try it when you have a chance to visit here♪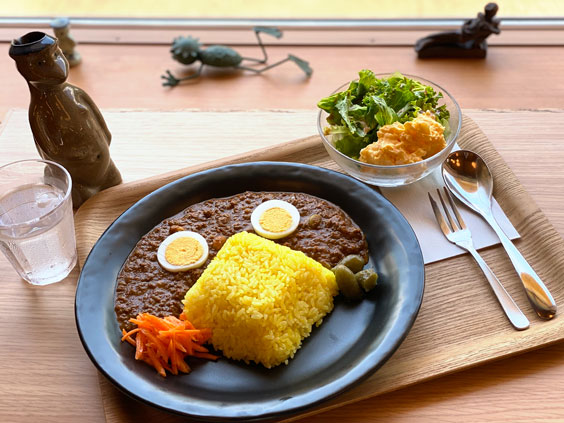 Pickled cucumber is served in "Kappa Curry" as cucumber is Kappa's favourite food♪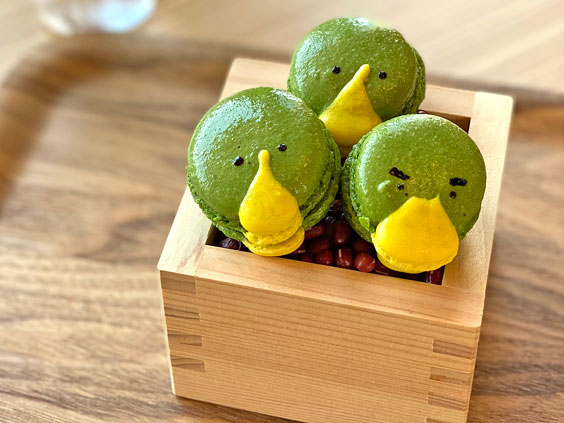 You can find it nowhere but here! Get these photogenic "Kappa Macaron" as a souvenir too!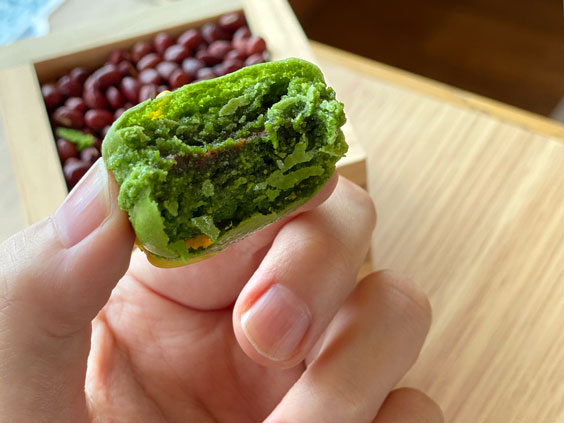 Filled with chocolate cream that has an elegant sweetness♪
From the window seat, you will see a huge Kappa statue looking at you over the railway tracks! Local trains slowly pass through the nostalgic platform against the backdrop of the magnificent Minou mountain range. Watching this landscape that looks like a scene from an anime or movie would make you forget that time is passing♪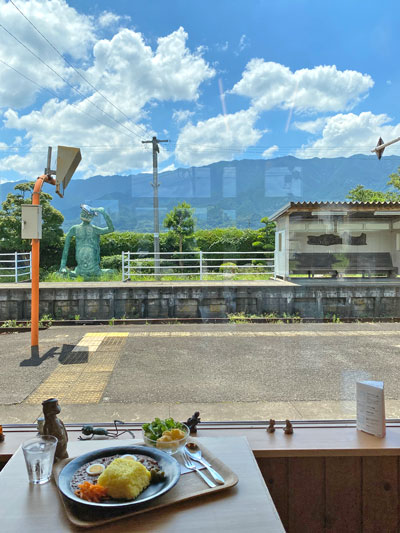 The special seat where you can enjoy an amazing view of Minou mountain range and the "
Omukae
(Welcoming) Kappa" that sits on the platform of the station!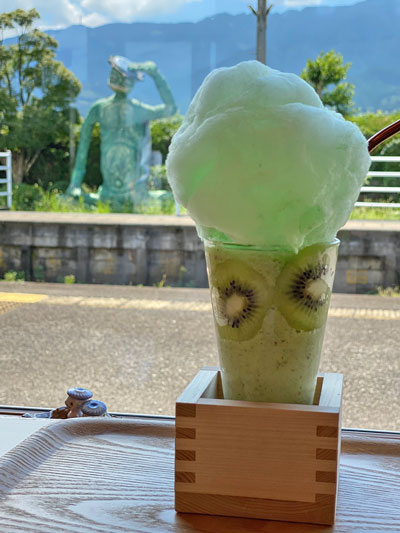 Smoothie in "Kappa colour" that contains Japanese mustard spinach and kiwi♪
Besides, there is a healthy menu that includes homemade gelato and fresh juice using abundant seasonal fruits and vegetables that are locally grown. The cafe is where you can spend your free time slowly while appreciating cute Kappa.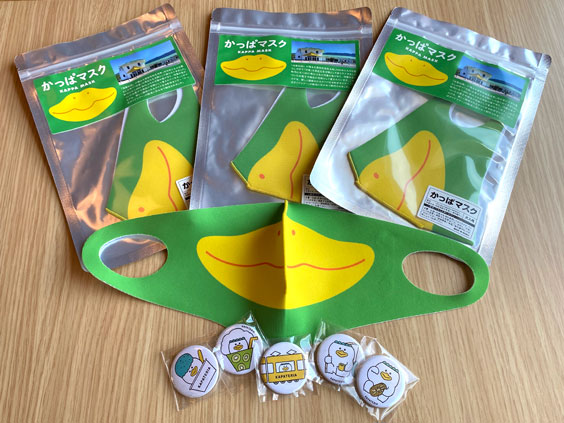 We found these cute "Kappa Masks"!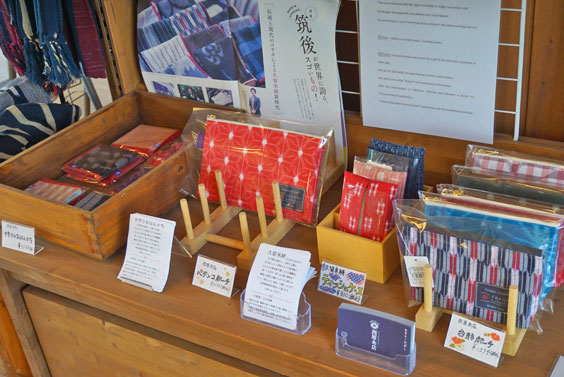 You may visit the store just for shopping as there are many special products from Kurume City.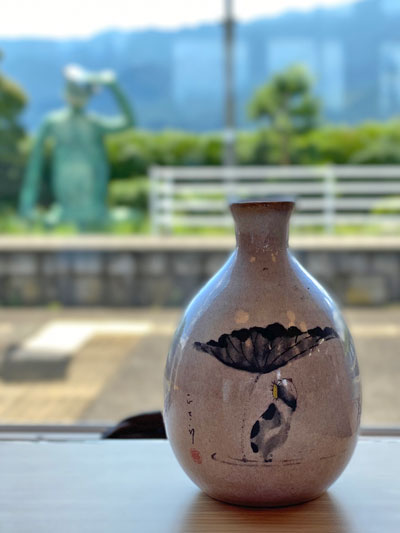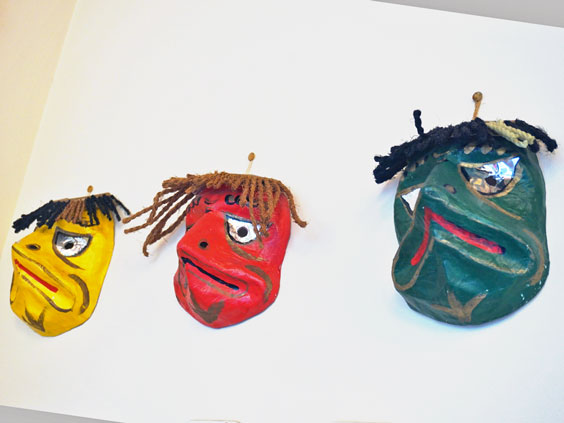 The store is full of kappa decorations♪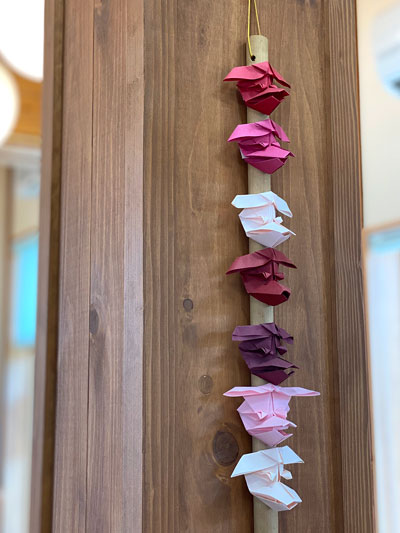 INFORMATION
KAPATERIA
- Address: Inside JR Tanushimaru Station, 1015‐2 Tanushimaru, Tanushimaru-machi, Kurume-shi, Fukuoka-ken, Japan
- Official Website:
https://kapateria.com/
- Facebook:
HERE
!
- Instagram:
@kapateria
* All information correct as of August 2021. Store layout and food menu may differ from the current one.
- Hot spots around this area! -