Takayama Kajuen (髙山果樹園)
INFORMATION

In order to prevent the spread of COVID-19, some of the facilities might have taken various measures such as reducing business hours or temporarily closing their doors. For more information, please check the relevant facility's official website or social media account.



The taste of autumn in Japan! Try these colourful grapes♪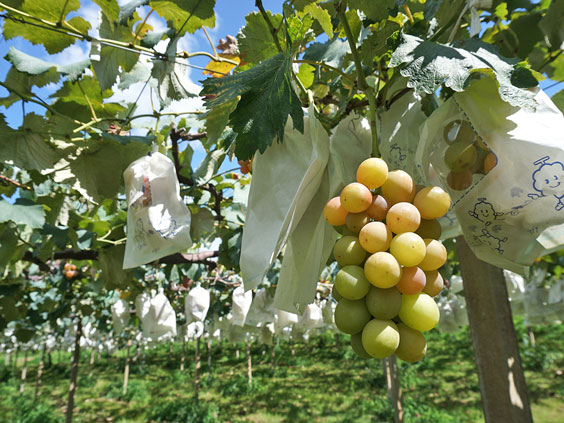 Have you heard about "Kyoho" grapes ― one of the grape varieties that is first produced in Japan? The large flesh wrapped in purple skin is very sweet and juicy. It is a type of grape that has been favoured in Japan for a long time. Despite the difficulty of its cultivation, the Tanushimaru-machi (Tanushimaru Town) in Kurume City, located in the southern part of Fukuoka Prefecture, has been working on the cultivation of Kyoho grapes for more than 60 years, and is one of the first places in Japan to have a "tourist farm" that offers grape picking. In this area, there are many tourist vineyards and many people will visit them from summer to autumn for grape picking. This time, we will be introducing Takayama Kajuen, where different varieties of grapes are cultivated!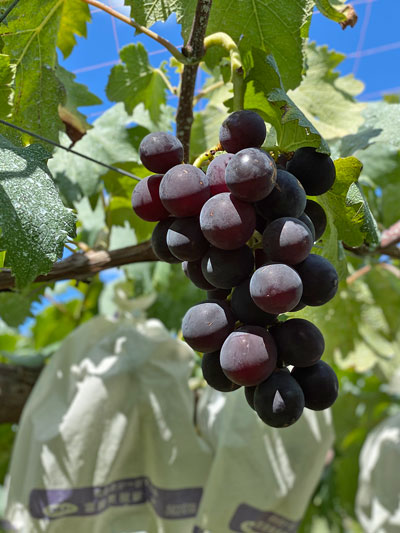 In addition to the main varieties "Kyoho" and "Shine Muscat", there are more than 10 rare varieties such as "Benizuiho" and "Ogyoku". You will be able to taste different recommended grapes in the vineyard. Each variety has its unique texture and freshness, as well as thickness of the skin. It definitely gives you a new kind of experience♪ The most popular variety here is "Honey Red". As the name suggests, it has a mellow and strong sweetness like honey. Learning more about the varieties of grapes that we barely see in our daily life is probably one of the best parts of grape picking.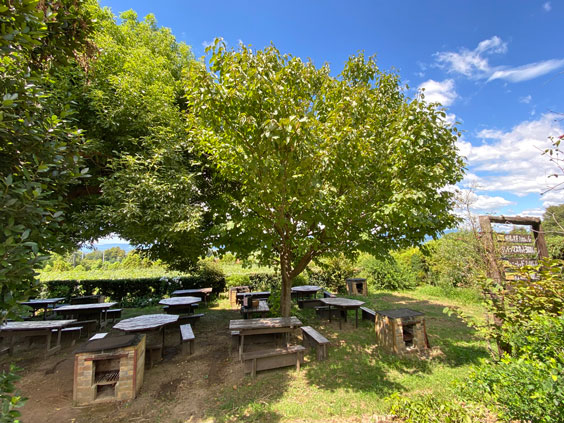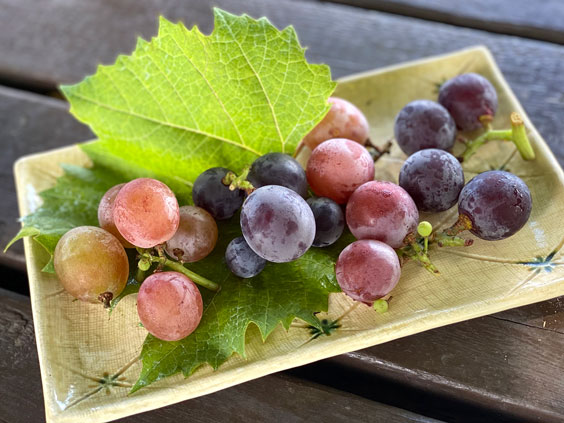 We had the chance to try Honey Red, Kyoho, Red Queen, and Fujiminori (from left to right) when visited. They were all different colours! It's a good way to find the taste you like♪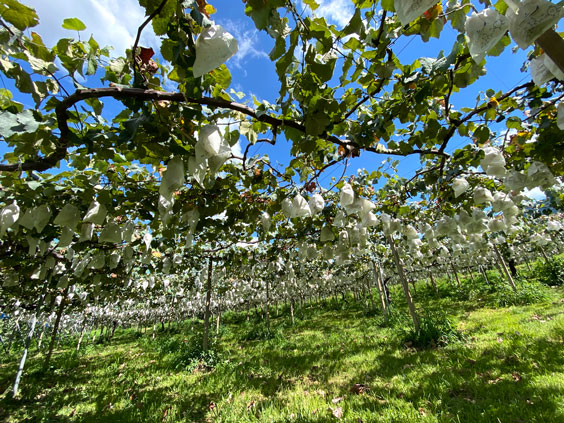 Many slopes can be found at the vineyard. The soil was relatively soft due to meticulous care.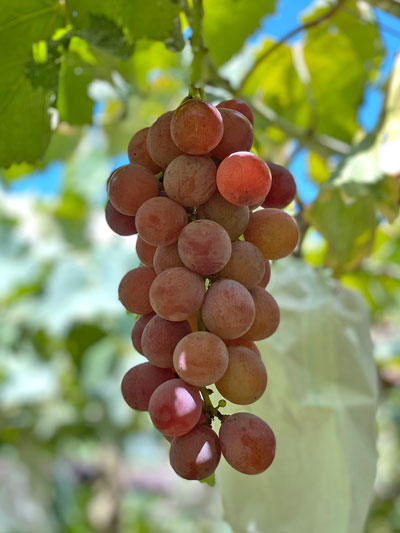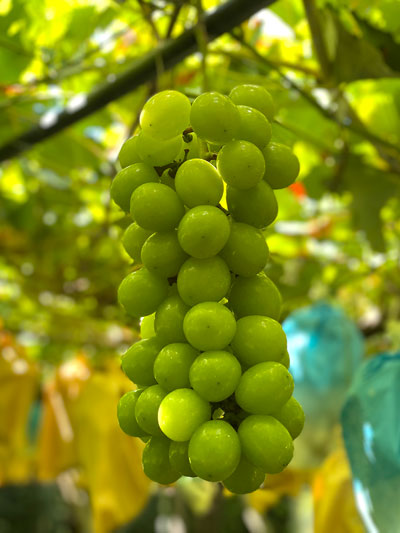 Shine Muscat is a high-class variety that can be eaten with its skin. The colour, smell, and taste are all fantastic!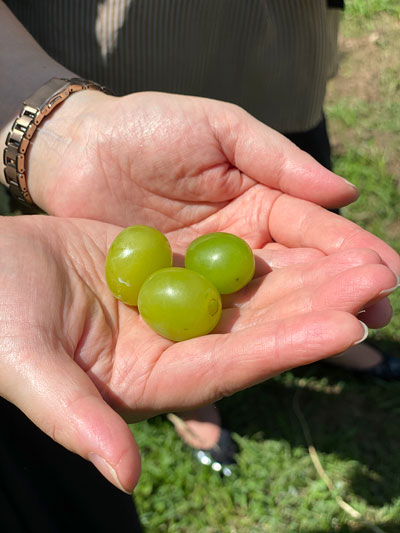 The harvest season for most of the grapes falls between August and end of September, and October is the time to enjoy the seedless "Oriental Star", which the skin can be eaten. The admission is free, you will need to pay for the grapes that you have picked according to the weight. Besides, there is a sales area where many people like to buy freshly picked grapes from! Let's try the delicious freshly picked grapes at this orchard surrounded by beautiful nature♪ Check the official website or social media for the schedule of grape picking and further information!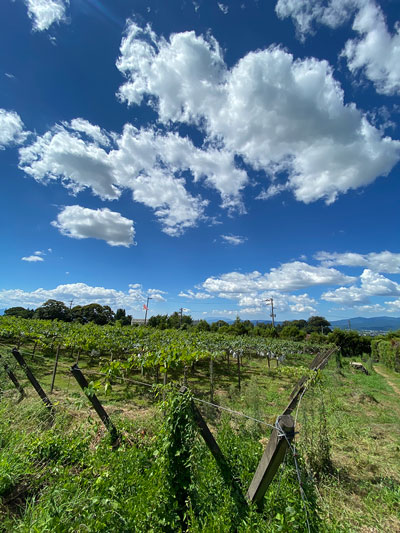 - Hot spots around this area! -