Udon Daigaku LaLaport FUKUOKA / うどん大学 ららぽーと福岡店
INFORMATION

In order to prevent the spread of COVID-19, some of the facilities might have taken various measures such as reducing business hours or temporarily closing their doors. For more information, please check the relevant facility's official website or social media account.



Something to be proud of: the exquisite Udon soup stock!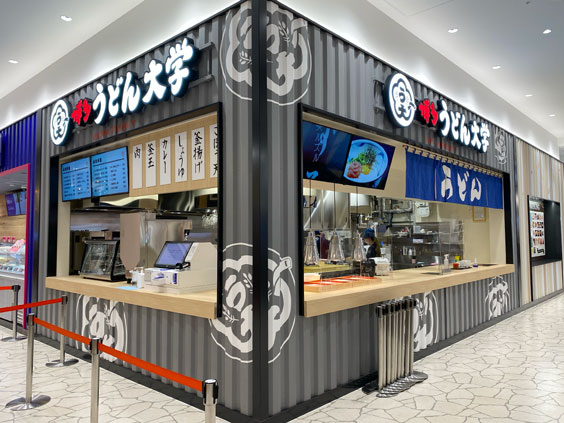 The second Udon Daigaku restaurant, which is also known as Fukuoka's popular Udon Izakaya, opens in LaLaport FUKUOKA, a large commercial shopping facility in Fukuoka City. The store is located on the third floor of the largest food zone in Kyushu called GRAND DINING. The speciality of this shop is the trade secret, the mouth watering soup stock made with ingredients, such as dried bonito and kelp. When you taste the clear, pale golden soup you will be amazed at the aromatic flavorful taste and smell that passes through your mouth and nose. The homemade chewy noodles are a perfect match. They are made from 100% wheat from Itoshima, Fukuoka Prefecture.

The signature dish here are the Gobou-ten Burdock tempura Udon noodles, which are popular in the greater Fukuoka area! There is a wide variety of other delicious dishes available like the Shrimp tempura and egg rice bowl (Tentoji-don), mini beef bowl or kamaage udon, curry udon and meat udon. You can also try the tasty cold Udon variety: oroshi bukakke Udon (cold noodles with grated daikon radish). The freshly potato and chikuwa (processed fish) tempura or kashiwa-chicken rice balls are a perfect side dish that go well with any Udon dish. Please try various combinations!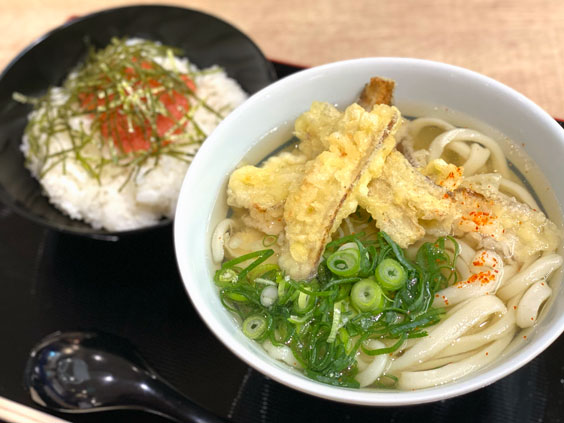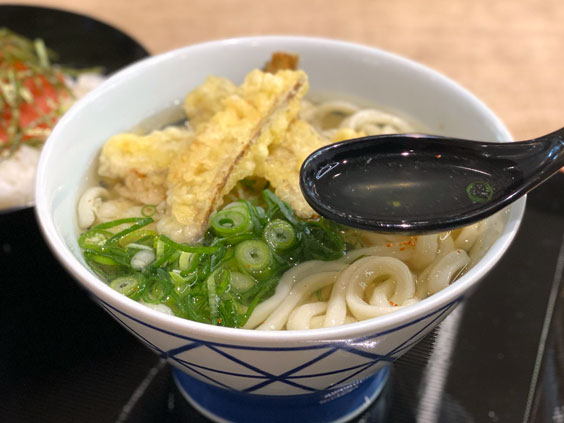 Burdock-tempura Udon: Crispy, steaming hot tempura is so delicious when eaten with the secret Udon soup!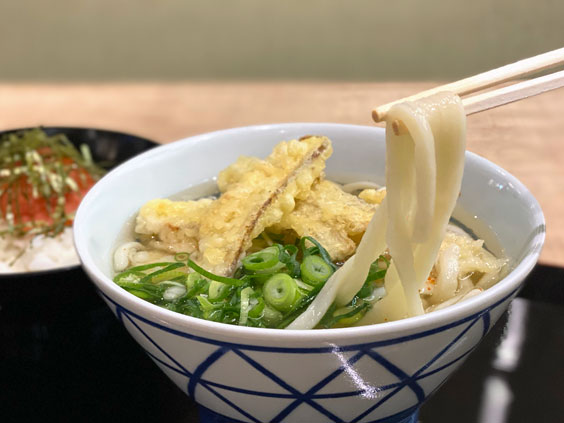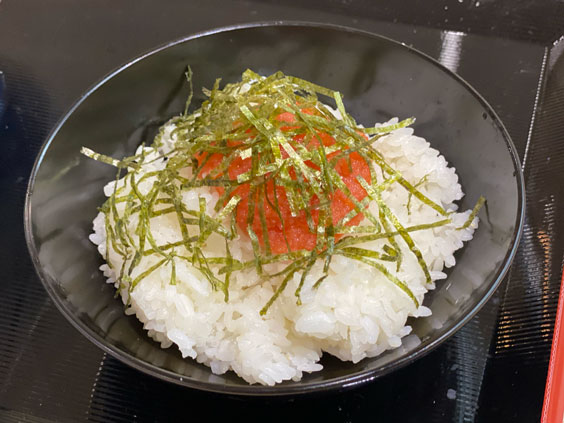 Try the Fukuoka staple food Mentaiko on rice (spicy cod roe), which goes great with any Udon dish!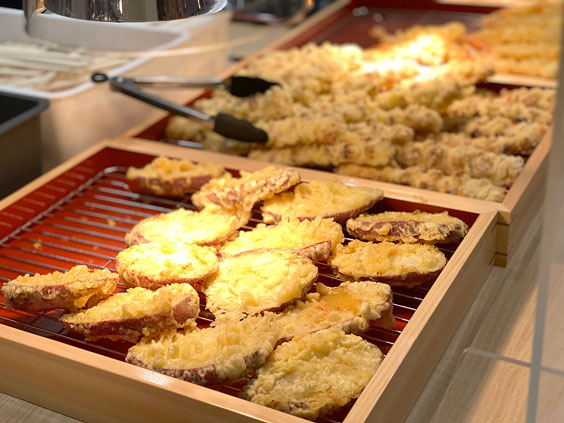 Try different varieties of Tempura as your topping for your Udon noodles!
- Hot spots around this area! -