ALIEN RAMEN & ALIEN ENERGY

This ramen is super unique... The package looks like something from a horror movie!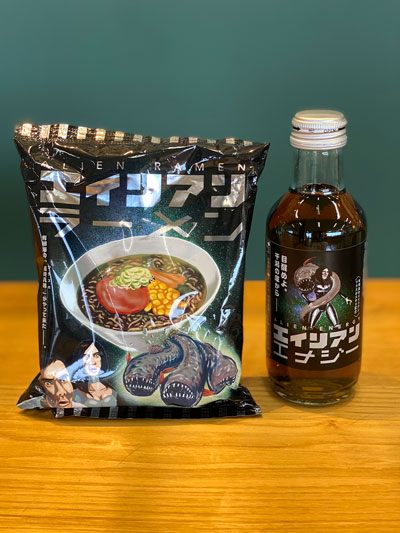 Did you know that there is a brand of instant ramen made from a somewhat scary fish that has a slimy bluish skin texture and razor sharp teeth? The unique "ALIEN RAMEN" and "ALIEN ENERGY" products are made from the fish warasubo (odontamblyopus) a.k.a the "aliens of the Ariake Sea!"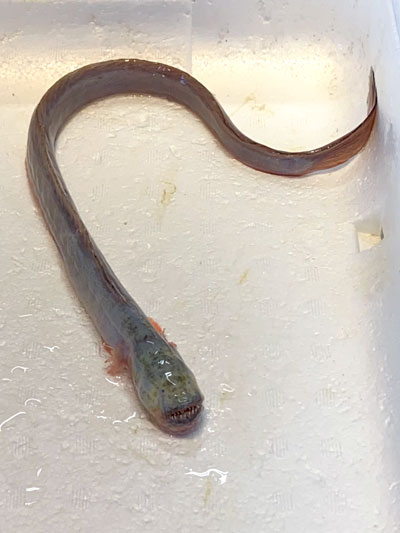 Apparently in Japan, warasubo (odontamblyopus) can only be found in the Ariake Sea. (We took this photo at Yoakedyaya).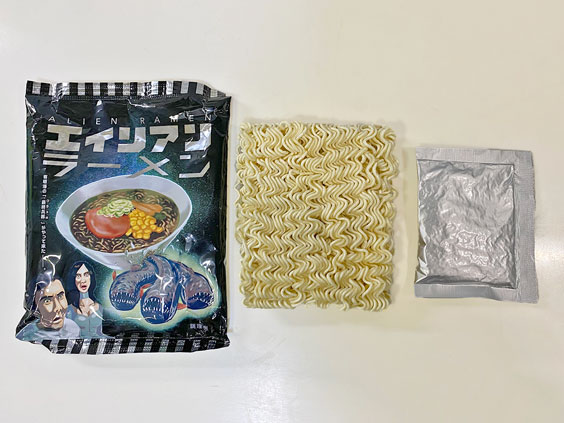 This is what you will find inside the packet... Dried ramen noodles and a packet of soup stock. Pretty simple but what else do you need!?
Like any other instant ramen, this product is super easy to make. As the instructions on the packet state, all you need to do is boil the ramen for three minutes, turn off the heat, and add the powdered stock into the pot! And then... The soup turns green!? It's looks a bit like the color of an alien's body fluid!? It doesn't look very appealing but we made a promise to try it... So here goes nothing...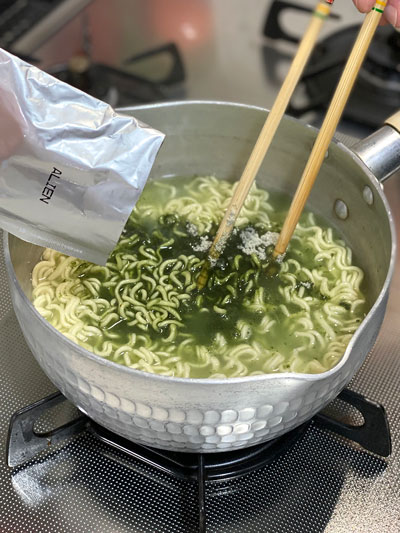 The soup has a color similar to matcha and a slightly thick consistency.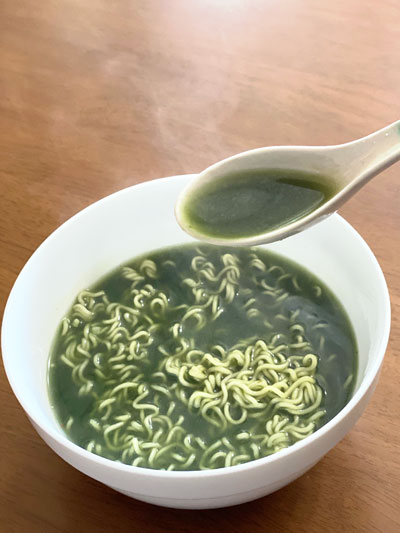 We took a sip of the soup and... Our first thought was... So this is what warasubo tastes like! Despite it's unusual appearance, it tastes really good! The fish based soup is not like something you are likely to have experienced. The salty yet rich soup combines perfectly with the medium-thick noodles, which are made from "ra-mugi" (wheat produced in Fukuoka Prefecture especially for ramen). It is a dish that ramen lovers simply have to try! From the taste to the appearance... This product is so original and unique in every single aspect!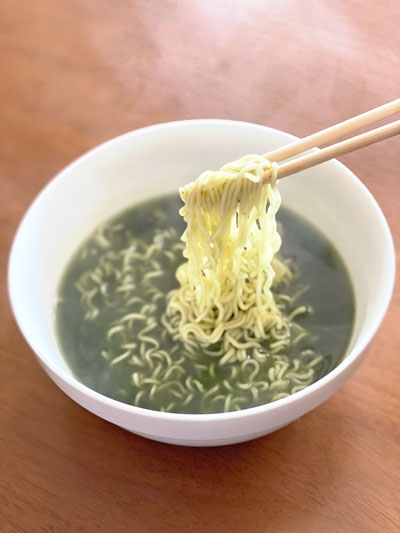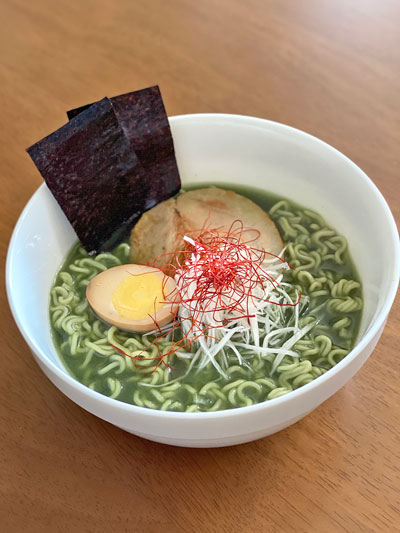 The package suggests topping your bowl of noodles with nori seaweed and a boiled egg. We also decided to add a few more tasty garnishes, such as sliced white onion (shiraga-negi), char-siu pork, and sliced chilli!
ALIEN ENERGY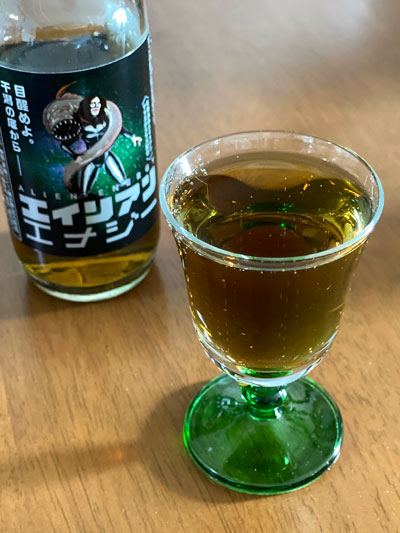 We also tried "ALIEN ENERGY" (200ml), a drink that is said to contain warasubo extract. Once again, the green color kind of resembles an alien's body fluid! The smell has a surprisingly refreshing apple-like quality. It also contains arginine and caffeine, which are usually found in energy drinks, so it's the perfect beverage if you are looking for a quick pick-me-up!
The products discussed in this article can be found in "
Yoakedyaya Omiyagekan
." The souvenir store is run by the well-established seafood suppliers "Yoakedyaya"! "Yoakedyaya Omiyagekan" stocks all kinds of seafood related items that have links to the Ariake Sea. Be sure to check it out during your next visit to Yanagawa!
- Hot spots around this area! -