YANAGAWA TACHIBANA-TEI OHANA (柳川藩主立花邸 御花) - Sagemon -

A room full of traditional Yanagawa charms called "sagemon"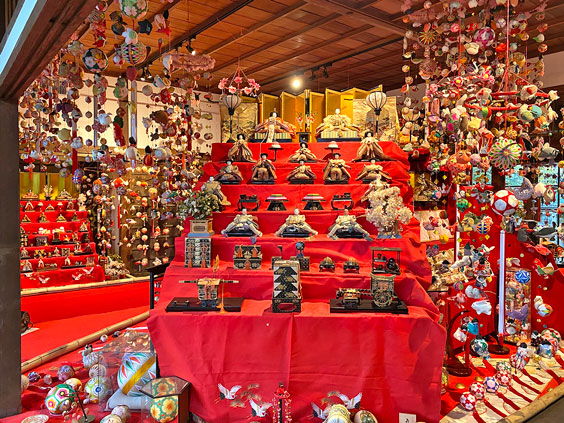 The restaurant and inn known as YANAGAWA TACHIBANA-TEI OHANA is one of the most popular tourist spots in Yanagawa, Fukuoka Prefecture. The site is located near the last stop on some of the "kawakudari (river cruising)" boat rides! It was built in the middle of the Edo period as a villa for the Tachibana family, the feudal lords of the Yanagawa clan. The Western-style "Seiyokan" guesthouse, Japanese "Shotoen" garden, museum (archive), and gift shop were built inside the premises at later dates. OHANA now welcomes visitors from around the world. This time, Indonesian influencers Stefi and Ayu visited OHANA's main building. Inside they found traditional Yanagawa "sagemon" on display! "Sagemon" are decorative charms that come in various bright colors and shapes. They are usually hung during "Hina-matsuri", a Japanese festival that sees people pray for the health and happiness of young girls.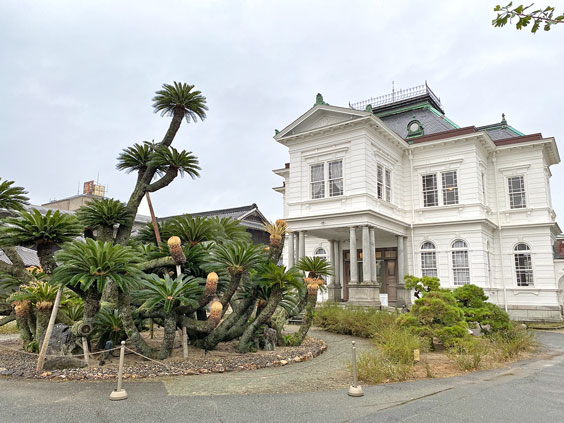 The elegant western-style "Seiyokan" building.
A row of golden helmets hang in this corridor.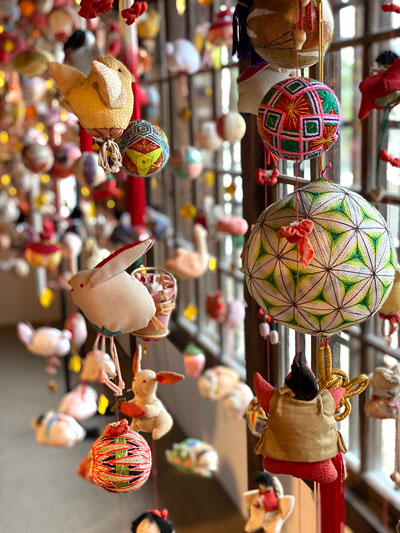 Various "sagemon" are beautifully displayed!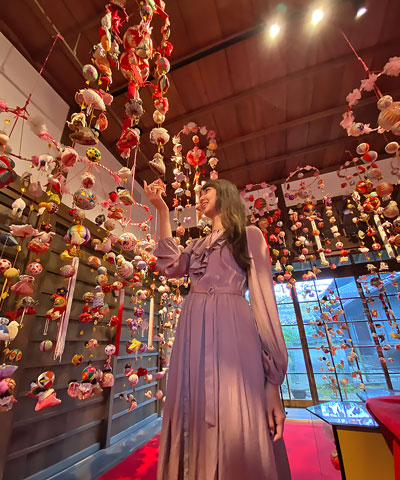 Stefi: I've never seen these kinds of incredible tiered stands before! They are used to display "ohina-sama" (dolls associated with Hinamatsuri)! I was told every "sagemon" decoration has its story... Isn't that wonderful? There's something special about this place... You won't be able to get the same feeling anywhere else!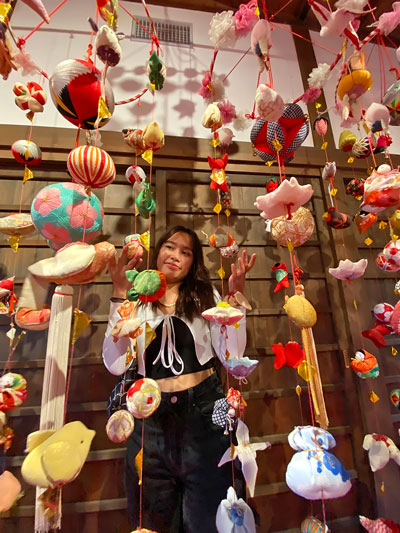 Ayu: It was amazing to see such a variety of tiered stands used to display the "ohina-sama"! The "sagemon" are simply splendid and there is also a garden that has a nice calm atmosphere!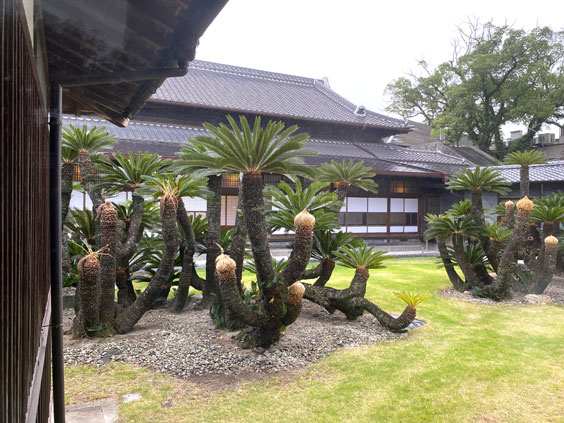 This is the courtyard located in front of the main hall.
A beautiful Japanese garden called Shotoen can be found facing the main building. (* This photo was taken from the terrace. The terrace was open to the public when Stefi and Ayu visited.)
INFORMATION
YANAGAWA TACHIBANA-TEI OHANA (柳川藩主立花邸 御花)
- Address: 1 Shinhokamachi, Yanagawa-shi, Fukuoka-ken Japan
- Official Website:
https://www.ohana.co.jp/
- Facebook:
@yanagawa.ohana
- Instagram:
@tachibanateiohana
* All information correct as of October 2021. There are occasions when the layout of the facility may differ from the content featured in this article.
PROFILE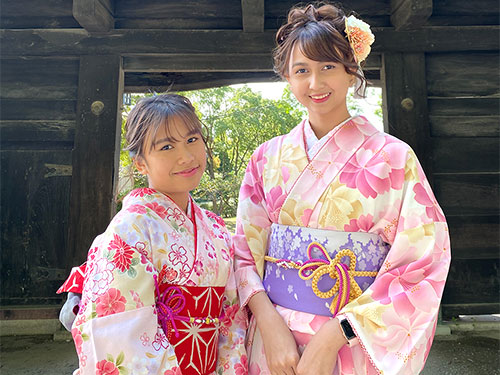 (From left) Ayu and Stefi
Stefi (Stephanie Pricilla Indarto Putri)
- Twitter:
@sutepiii
- Instagram:
@sutepiii
- YouTube:
HERE
!
Ayu (Sasaki Ayu)
- Instagram:
@sasaki_lisana
Related Articles
- Hot spots around this area! -