Fukuryuken / 福龍軒
INFORMATION

In order to prevent the spread of COVID-19, some of the restaurants might have taken various measures such as reducing business hours or temporarily closing their doors. For more information, please check the relevant facility's official website or social media account.



The restaurant known as one of the representatives of Omuta Ramen!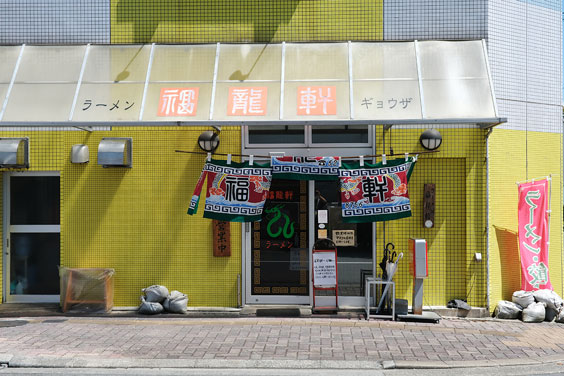 Fukuoka Prefecture is home to all kinds of ramen dishes. A variety of delicious noodles have developed within the area. Some of the most famous local delights include Hakata ramen, Nagahama ramen, and Kurume ramen. If you dig a little deeper, you will find that other fantastic dishes were also cultivated within the region, such as "Omuta ramen." This tasty treat originated in Omuta City, which is located towards the south of Fukuoka Prefecture. Fukuryuken is a well-established eatery that serves Omuta ramen. The premises are about a 10-minute walk from JR Omuta Station. Since its founding in 1963, the business has passed on from one generation to the next.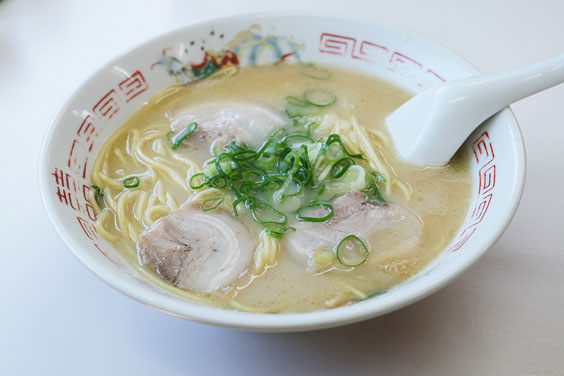 ▲ Ramen
Fukuryuken's ramen is served in a tonkotsu (pork bone) based soup. The moto-dare (condiment that is added to the soup stock) is made from a stew that is used to prepare char siu pork. This helps gives the ramen broth a rich yet slightly sweet quality. No lard is used in the process, which ensures a refreshing aftertaste. I was born in Omuta, so these noodles fill me with a sense of nostalgia. However, people from all ages and backgrounds will find the wonderful flavors very accessible.

The noodles are slightly thick and the amount is larger than those associated with Hakata ramen. The large bowl of ramen they serve comes with two portions of noodles. So make sure to order a large if you are feeling particularly hungry! Their wontonmen (noodles served with wonton dumplings) have also become very popular! The smooth texture of the dumplings is amazing!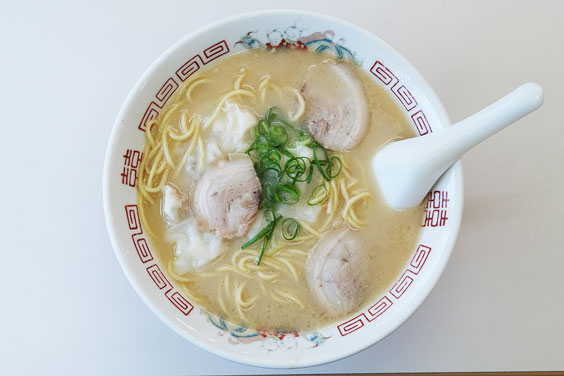 ▲ Wonton-men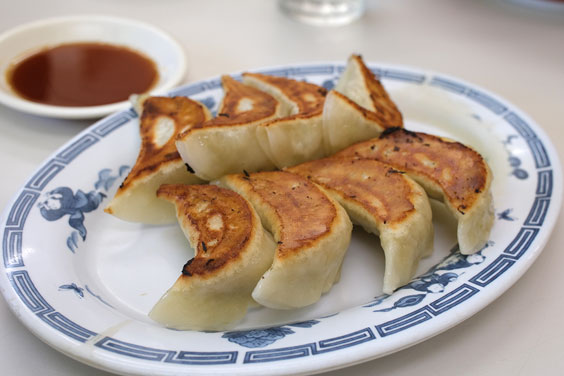 TEXT & PHOTO BY: Yuichiro Yamada
INFORMATION


Fukuryuken / 福龍軒

- Address: 1-6-10 Shiranuhi-machi, Omuta-shi, Fukuoka-ken Japan
- Tel.: 0944-52-8756
- Capacity: 40
- Opening Hours: 11:00 - 19:40 (Last Order) *Close when all is sold out.
- Closed: Monday, the second Sunday, fourth Tuesday

* Please Note: Business hours and closing days may differ due to the COVID-19 outbreak.

* All information correct as of March 2023.
WRITER PROFILE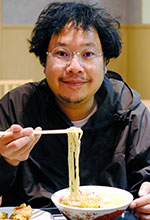 山田祐一郎 (Yuichiro Yamada)
Born in Fukuoka Prefecture 1978. Moved into the Fukuoka-based editing industry in 2003, and then began a career as a writer. Contributes articles for food and drink magazines, as well as informative Fukuoka publications. Established "KIJI" in August 2012. Became a noodle writer and started a web-based series called "Sono Ippai ga Tabetakute (lit. trans: I want to eat that bowl)" in the same year. Yamada uses the online resource to record the various kinds of noodles he samples on an almost daily basis. Also released "Noodle Writer Hizou no Ippai Fukuoka (lit.: Noodle Writer Treasured Bowl Fukuoka)" in March 2019. The book introduces the reader to a wide range of noodles (such as udon, ramen, and champon) and recommends some of the best places to find tasty dishes in Fukuoka City.
In 2020, Yamada took over a noodle factory that has been in operation since his father's generation. The company has changed name and is now known as "Yamada Seimen" He continues to work as a writer specialising in the world of noodles, while maintaining an affiliation with the factory. His motto is "One Day One Noodle." As an involved individual in the noodle-making industry, he remains committed to creating the perfect product. At the same time, his search for delicious dishes have taken him all over Japan and overseas. These activities have gained a lot of attention among noodle enthusiasts.
■ Related sites
- KIJI:
http://ii-kiji.com/
- Web-based noodle magazine "Sono Ippai ga Tabetakute (lit. trans: I want to eat that bowl.)":
http://ii-kiji.com/sonoippai
- App version "KIJI NOODLE SEARCH": http://ii-kiji.com/app
Related Articles

- DISCOVER Fukuoka! Fukuoka Gourmet Guide -