Nankin Ramen Kuromon / 南京ラーメン 黒門
INFORMATION

In order to prevent the spread of COVID-19, some of the restaurants might have taken various measures such as reducing business hours or temporarily closing their doors. For more information, please check the relevant facility's official website or social media account.



This ramen is a one-of-a-kind, simplifying and stripping down to what is really necessary to achieve a tasty bowl of soup!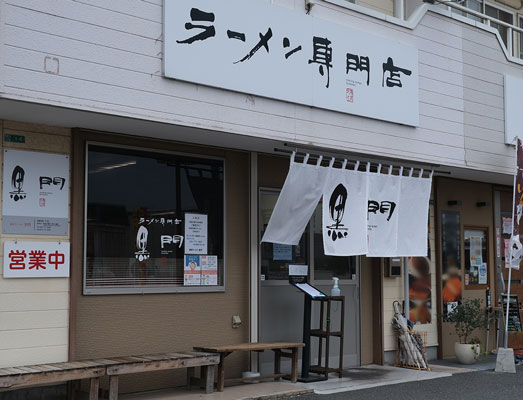 One of Fukuoka's famous local dishes is Tonkotsu ramen! Usually this ramen soup is cloudy and made from pork bone broth. In this same prefecture, Nankin Ramen Kuromon is competing and stands out with its clear tonkotsu bone broth soup.

Kuromon was opened in 2003 originally in Okagaki Town (Fukuoka Prefecture), but the premises soon were too small due to the restaurant's popularity. The store then moved to the current location (Aobadai-minami, Wakamatsu-ku, Kitakyushu City). The owner, Mr. Kawachi fell in love with a ramen restaurant called "Kuroki" (which is famous in Ramen enthusiast circles but currently closed). His dream was born and so he decided to train while still working a full-time job to become a Ramen chef. After four long years he quit his full-time job to open "Kuromon" and continues working there to this day.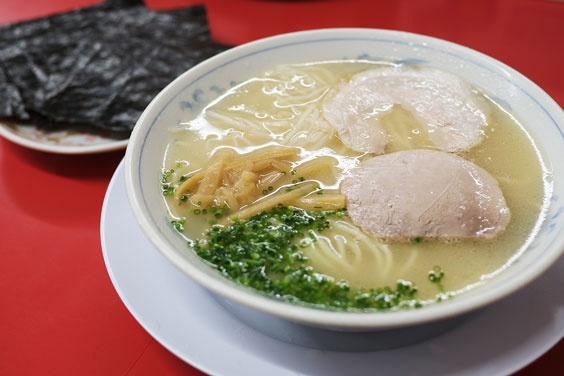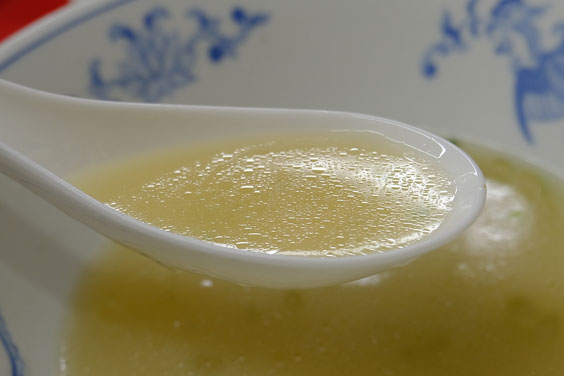 The soup is made from several types of pork bones. The process of cooking the pork bones in a pot using high heat is similar to other ramen restaurants, but this shop uses a unique method and meticulous attention to detail to avoid their soup turning cloudy white. "We make sure to use every little bit of flavor of the bones to get the ideal rich soup" says Mr. Kawachi. The soup is transparent and looks inconspicuous but as soon as you put it in your mouth you can taste the condensed umami flavour of the bone broth stock.

When you eat Ramen at the Kuromon store, the beautiful and tasty looking dish will appeal to you instantly. It is served with two types of meat, thigh meat and rib meat, and other carefully selected toppings such as deliciously fragrant green onion, homemade bamboo memma shoots and bean sprouts. Every bowl is carefully arranged and served.
You can only find ramen, rice balls and Ariake's "Saga Hatsu-tsumi Nori" - seaweed on the menu. This shop's view on ramen will leave an everlasting impression of simplistic bliss in your mouth!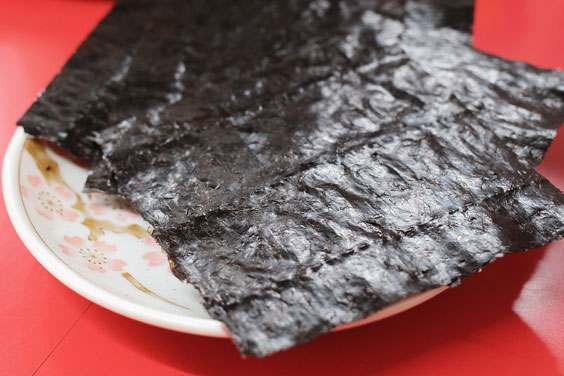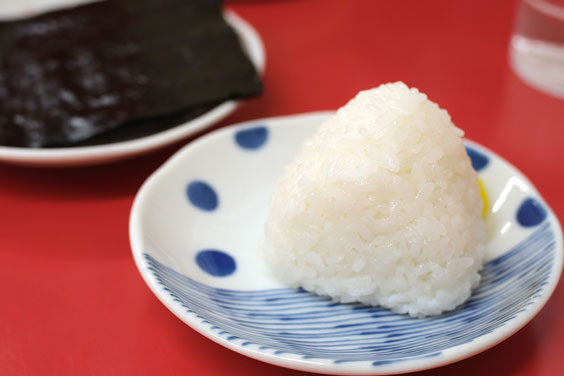 TEXT & PHOTO BY: Yuichiro Yamada
INFORMATION


- Address: 3-1-5 Aobadai-minami, Wakamatsu-ku, Kitakyushu-shi, Fukuoka-ken Japan
- Tel.: 093-777-4688
- Capacity: 14 (10 counter seats, 4 table seats)
- Opening Hours: 11:00-15:00
- Closed: Monday and Tuesday (If Monday and Tuesday fall on a public holiday the shop will be closed on the following day instead)

* Please Note: Business hours and closing days may differ due to the COVID-19 outbreak.

* All information correct as of December 2022.
WRITER PROFILE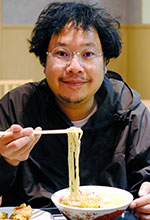 山田祐一郎 (Yuichiro Yamada)
Born in Fukuoka Prefecture 1978. Moved into the Fukuoka-based editing industry in 2003, and then began a career as a writer. Contributes articles for food and drink magazines, as well as informative Fukuoka publications. Established "KIJI" in August 2012. Became a noodle writer and started a web-based series called "Sono Ippai ga Tabetakute (lit. trans: I want to eat that bowl)" in the same year. Yamada uses the online resource to record the various kinds of noodles he samples on an almost daily basis. Also released "Noodle Writer Hizou no Ippai Fukuoka (lit.: Noodle Writer Treasured Bowl Fukuoka)" in March 2019. The book introduces the reader to a wide range of noodles (such as udon, ramen, and champon) and recommends some of the best places to find tasty dishes in Fukuoka City.
In 2020, Yamada took over a noodle factory that has been in operation since his father's generation. The company has changed name and is now known as "Yamada Seimen" He continues to work as a writer specialising in the world of noodles, while maintaining an affiliation with the factory. His motto is "One Day One Noodle." As an involved individual in the noodle-making industry, he remains committed to creating the perfect product. At the same time, his search for delicious dishes have taken him all over Japan and overseas. These activities have gained a lot of attention among noodle enthusiasts.
■ Related sites
- KIJI:
http://ii-kiji.com/
- Web-based noodle magazine "Sono Ippai ga Tabetakute (lit. trans: I want to eat that bowl.)":
http://ii-kiji.com/sonoippai
- App version "KIJI NOODLE SEARCH": http://ii-kiji.com/app
Related Articles

- DISCOVER Fukuoka! Fukuoka Gourmet Guide -