Kimono Experience & Ohori Park
INFORMATION

In order to prevent the spread of COVID-19, some of the facilities might have taken various measures such as reducing business hours or temporarily closing their doors. For more information, please check the relevant facility's official website or social media account.



Kimono experience & taking a walk around the park rich in nature!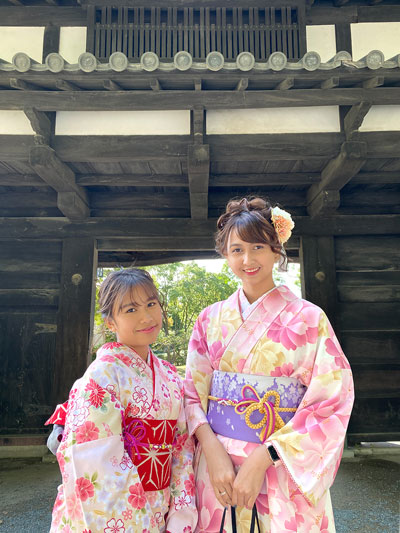 Did we travel into the past!? A photo taken in front of the elegant "Fukuoka Castle Najima Gate".
On the last day of the Fukuoka trip, Indonesian influencers Stefi and Ayu had the opportunity to have a "kimono experience" at "Fukuoka Castle MY-YOU no Yakata", a kimono rental shop where you can dress yourself in authentic kimono and get your hair done to match the style! The shop is located on the premises of "Maiduru Park" located in central area of Fukuoka City. There are historic buildings such as the Fukuoka Castle Ruins at this park so it's the perfect place to take a stroll here in kimono!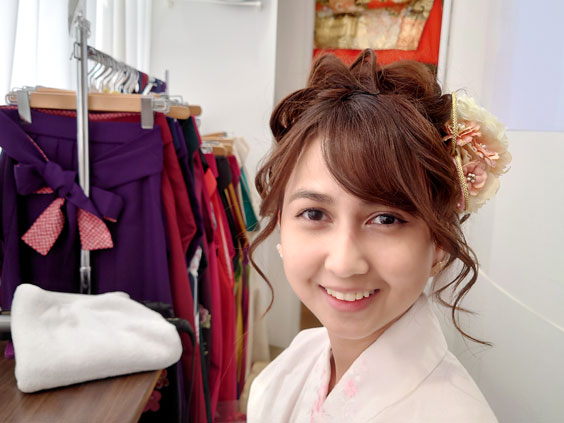 Stefi chose a lovely hair accessory and had her hair done to match the kimono♪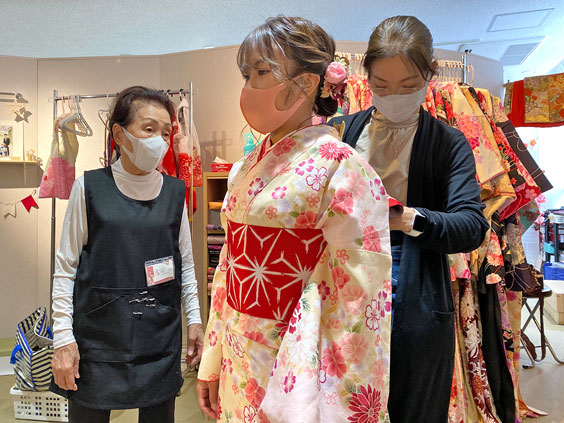 When the obi is wrapped around your waist you would naturally straighten your back!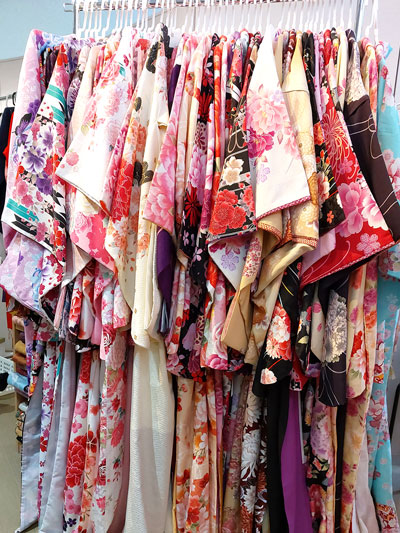 You can choose your kimono from all sorts of colors and patterns!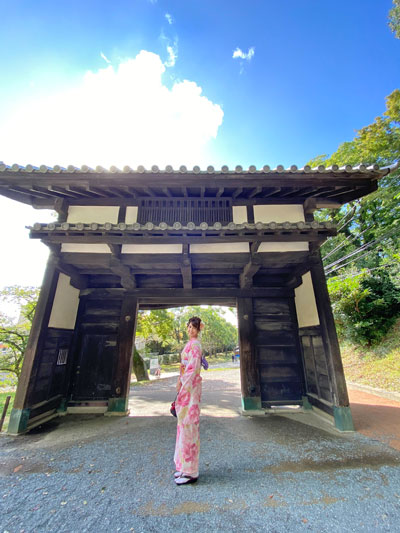 Now that Stefi and Ayu are dressed in glamorous kimono, they are ready to go for a walk in Ohori Park located right next to Maiduru Park. Ohori Park is like an oasis of the city, surrounded by beautiful nature. Besides having a jogging route, this park also has cafes, art museum and Japanese garden. Which is why the locals love chilling at this place! Even the tourists from overseas love making their day a little extraordinary by getting dressed in kimono! So why not try it when you have the chance to visit Fukuoka?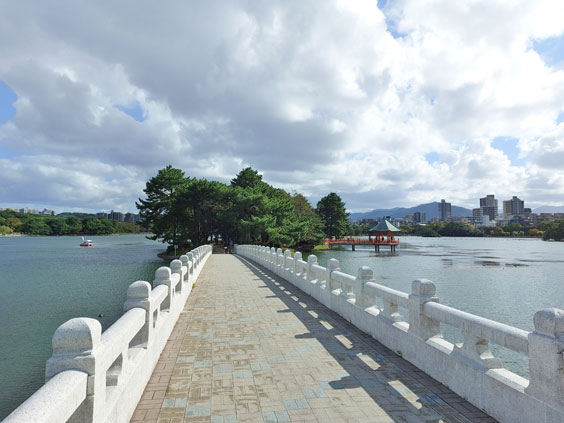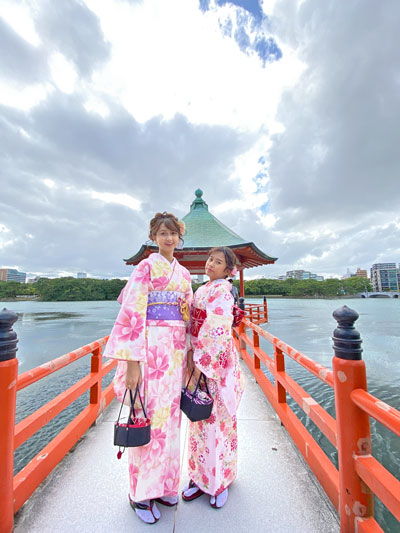 Taking a commemorative photo in front of the stunning pavillion, "Ukimi-do".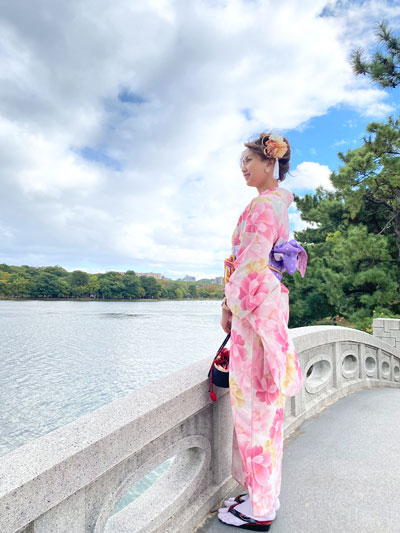 Stefi: I love kimono very much! There are lots of kimono that come with various colors and patterns at "MY-YOU no Yakata"! Every kimono is so pretty it makes me want to try on all of them! My hair was done perfectly too! Even though Ohori Park is located in the city it's still a great place to feel the nature with nice atmosphere!♪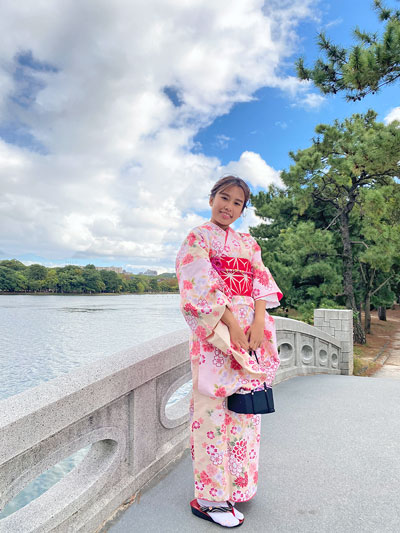 Ayu: The staff were very skillful and kind when getting us dressed in kimono! We heard that the jogging route in Ohori Park is about 2km per lap! It was a huge, beautiful park!
INFORMATION
Fukuoka Prefectural park: Ohori Park
- Address: Ohori Park, Chuo-ku, Fukuoka-shi, Japan
- Official Website:
https://www.ohorikouen.jp/
- Twitter:
@ohoripark
- Instagram:
@ohoripark_fukuoka
---
Fukuoka Tourism Kimono Experience, "Fukuoka Castle MY-YOU no Yakata"
- Address: Sannomaru Square, 2-5 Jyo-nai, Chuo-ku, Fukuoka-shi, Japan
- Official Website:
http://www.myyounoyakata.com/
- Facebook:
HERE
!
- Twitter:
@mayunoyakata
- Instagram:
@mayunoyakata
* All information correct as of October 2021. There are occasions when the layout of the facility may differ from the content featured in this article.
INFORMATION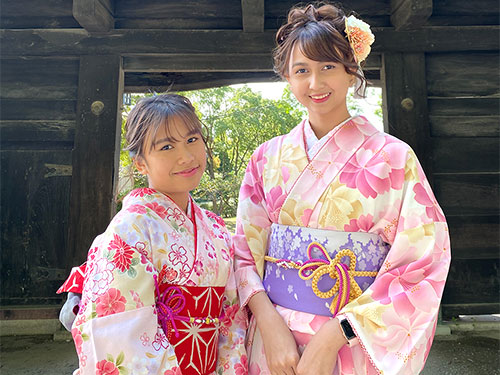 (From left) Ayu and Stefi
Stefi (Stephanie Pricilla Indarto Putri)
- Twitter:
@sutepiii
- Instagram:
@sutepiii
- YouTube:
HERE
!
Ayu (Sasaki Ayu)
- Instagram:
@sasaki_lisana
- Hot spots around this area! -