Mojiko Retro - Mojiko Retro Observation Room -
INFORMATION

In order to prevent the spread of COVID-19, some of the facilities might have taken various measures such as reducing business hours or temporarily closing their doors. For more information, please check the relevant facility's official website or social media account.



View the Mojiko Retro District and Kanmon Straits from 103m above the ground!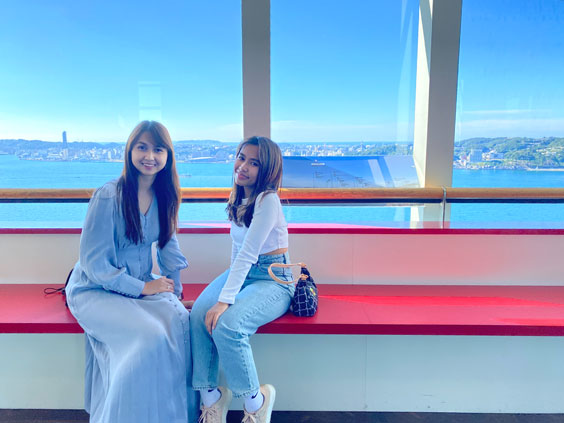 Welcome to the Mojiko Retro District (Kitakyushu City, Fukuoka Prefecture)! This area, which looks out over the Kanmon Straits, has an awesome retro and stylish vibe! In this article, we will be talking about the "Mojiko Retro Observation Room," a site that offers panoramic views from 103m above the ground! The observation room is located on the 31st floor of an apartment building designed by Kurokawa Kisho, a leading figure in the world of Japanese Architect. From this unique vantage point you can see the Mojiko Retro District, Kanmon Bridge, Shimonoseki City, and surrounding area. On a side note, the facility stays open until 10PM, so visitors have a chance to see the beautiful sunset over the Kanmon Straits and the romantic city lights at night! The area has a completely different atmosphere when the sun goes down, so why not stop by and experience the fantastic nighttime views!? Here is what Indonesian influencers Stefi and Ayu's discovered during their visit...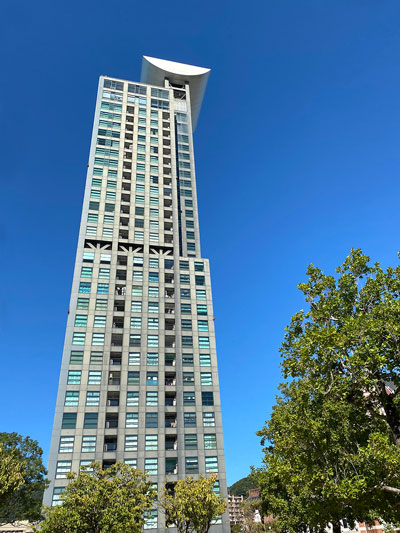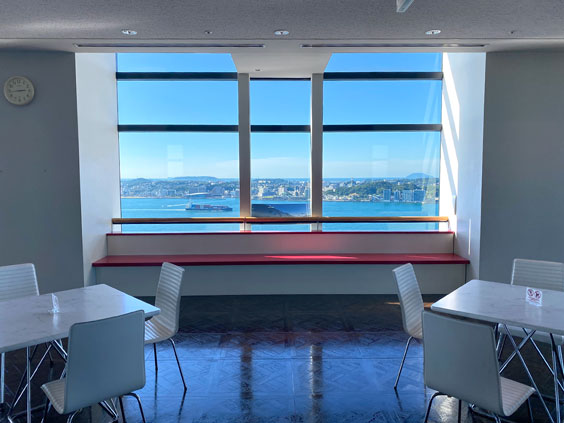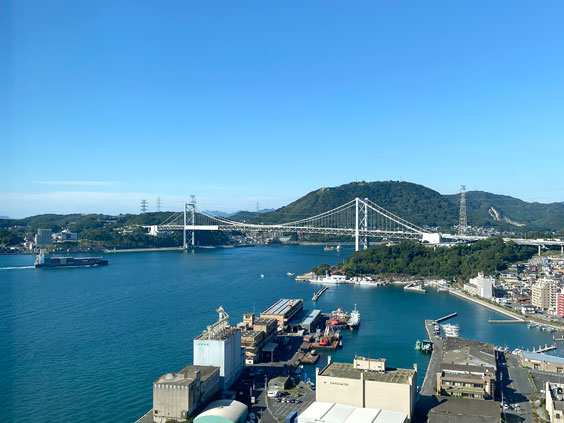 Stefi: What an incredible view! I saw a big bridge from the observation room! It turns out that it was the "Kanmon Bridge!" Apparently there is an under water tunnel below the bridge that you can walk through. I hope I get a chance to check it out!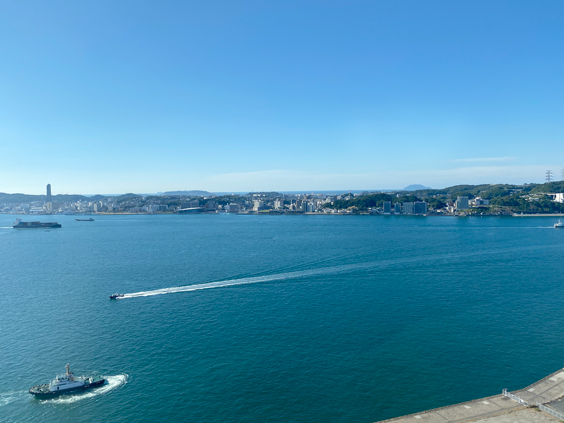 Ayu: That's Honshu across the bridge, right? And there's a tunnel in the sea!? That's so cool! It only took about 45 seconds to get to the observation room by elevator... It was really fast!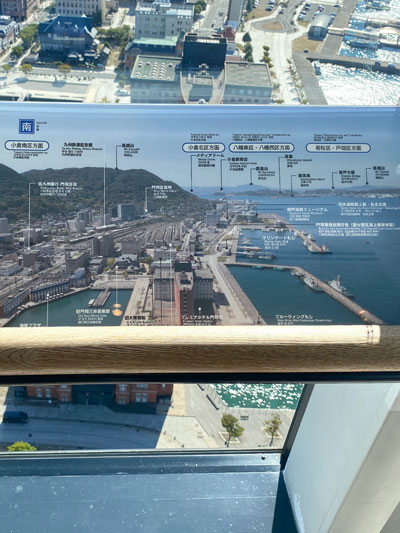 In the observation room, there is a board that lists the names of the surrounding locations and buildings, such as Mt. Sarakura and the Kanmon Straits Museum.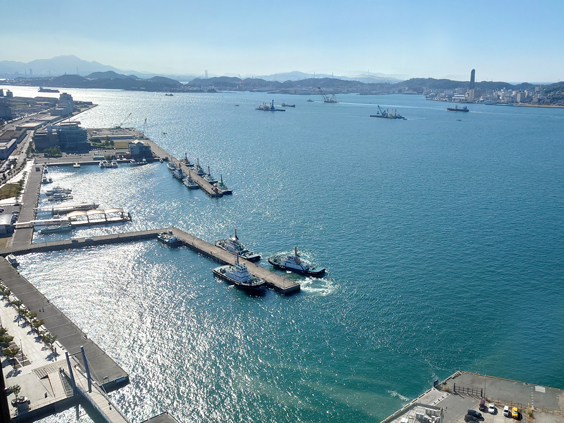 You can also see the shopping complex "KAIKYO PLAZA" facing the sea!
INFORMATION
Mojiko Retro Observation Room / 門司港レトロ展望室
- Address: 1-32 Higashiminato-machi, Moji-ku, Kitakyushu-shi Japan
- Kitakyushu City Tourist Information Website "Gururich KitaQshu" (Mojiko Retro Observation Room info):
https://www.gururich-kitaq.com/en/spot/mojiko-retro-observation-room
* All information correct as of October 2020. There are occasions when the layout of the facility differs from the current.
INFORMATION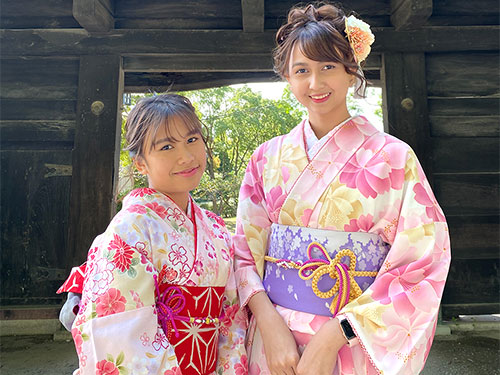 (From the left) Ayu and Stefi
Stefi (Stephanie Pricilla Indarto Putri)
- Twitter:
@sutepiii
- Instagram:
@sutepiii
- YouTube:
HERE
!
Ayu (Sasaki Ayu)
- Instagram:
@sasaki_lisana
- Hot spots around this area! -