茶ぶ釜 (Chabukama)

Delicious seasonal udon dishes!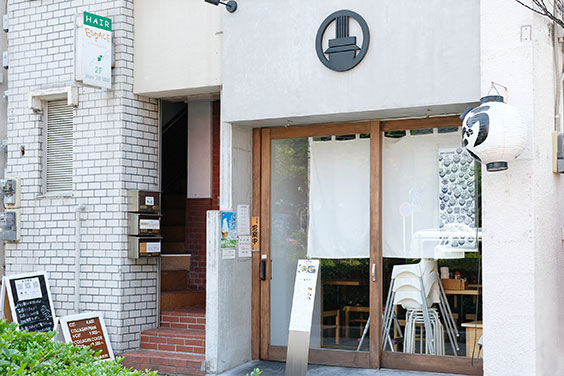 "Chabukama" is just a minutes walk away from Ohorikoen Station (Fukuoka City Subway). The restaurant was established by Iwamura, a chef who trained at Italian restaurants and sanuki udon eateries. The menu features classic sanuki dishes, such as kamatama, bukkake, and shoyu udon. The kamatama option is particularly delicious because the egg is thoroughly beaten by the chef before it is served. Udon and egg are a match made in heaven! The shoyu udon uses Mitsuru Shoyu made in Itoshima City, Fukuoka Prefecture, is so tasty! It is clear that a lot of thought goes into all the dishes. Iwamura has said, "It's not just about the body of the noodle. I like the udon to be slightly soft and stretchy. The reason I chose to use Mitsuru Shoyu as an ingredient is because it allows the flavor of the noodles to shine." "Chabukama" offer a form of sanuki udon that is well-suited to local taste buds. Fukuoka natives are known for their love of udon noodles that have a soft texture. Iwamura put in so much time and effort into developing dishes that appeal to people in Fukuoka.

The restaurant has earned a reputation for serving delicious seasonal udon dishes. One of their most popular specialities is the "Vichyssoise Udon" (available from May to October). The Vichyssoise soup is made with Parmigiano to give the dish a rich, yet sharp flavor. The ingredients evolve and change every year. The restaurant has previously used micro-leafs that have strong, bold flavors in the dish. And be sure to check-out the owner's Japanese sake selection! Iwamura is a bit of a connoisseur, so you are in for a treat! "Chabukama" has a lot of regulars who stop by for a glass of alcohol and a bowl of udon! Why not join them some time?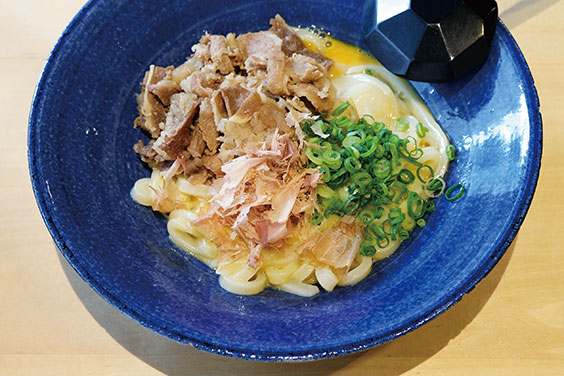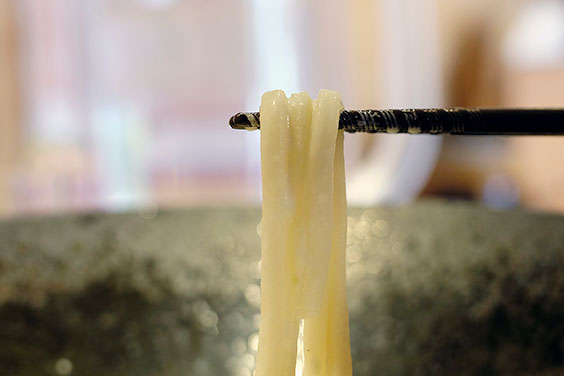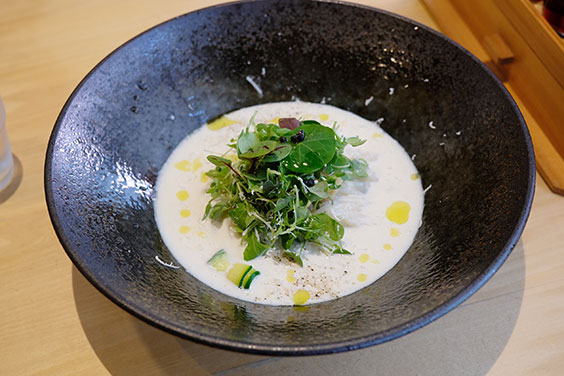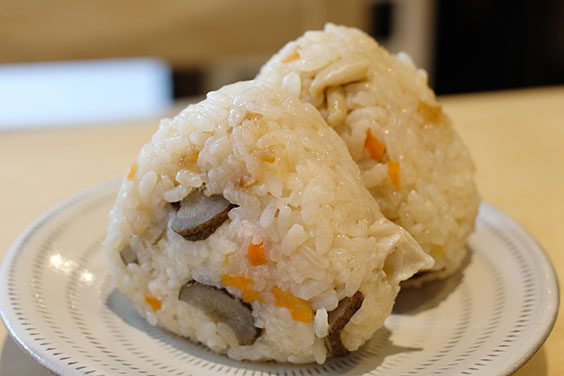 TEXT & PHOTO BY: Yuichiro Yamada
INFORMATION
茶ぶ釜 (Chabukama)
Address: 3-2 Ohori Park, Chuo-ku, Fukuoka-shi JAPAN
TEL.: 092-741-6770
Capacity: 24
Opening Hours: 11:00-14:30, Friday, Saturday, and Sunday 11:00-14:30, 17:00-20:00
Closed: Tuesdays, first Monday of the month
Twitter:
@chabukama
Facebook:
@chabukama
*All information correct as of November 2019.
WRITER PROFILE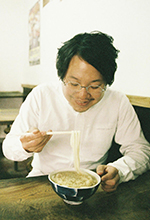 山田祐一郎 (Yuichiro Yamada)
Born in Fukuoka Prefecture 1978. Moved into the Fukuoka-based editing industry in 2003, and then began a career as a writer. Contributes articles for food and drink magazines, as well as informative Fukuoka publications. Established "KIJI" in August 2012. Became a noodle writer and started a web-based series called "Sono Ippai ga Tabetakute (lit. trans: I want to eat that bowl)" in the same year. Yamada uses the online resource to record the various kinds of noodles he samples on an almost daily basis. Published a book titled "Udon no Hanashi Fukuoka (lit.: Udon Noodle Talk Fukuoka)" that delves deeper into Fukuoka's udon culture and the local area's role as a pioneer of the food in July 2015. Also released "Noodle Writer Hizou no Ippai Fukuoka (lit.: Noodle Writer Treasured Bowl Fukuoka)" in March 2019. The book introduces the reader to a wide range of noodles (such as udon, ramen, and champon) and recommends some of the best places to find tasty dishes in Fukuoka city. Has developed the motto "One Day One Noodle a day." Now seeks out delicious noodle dishes both at home and abroad. His work has gained a considerable amount of attention from noodle fans.
■ Related sites
- KIJI:
http://ii-kiji.com/
- Web-based noodle magazine "Sono Ippai ga Tabetakute (lit. trans: I want to eat that bowl.)":
http://ii-kiji.com/sonoippai
- App version "KIJI NOODLE SEARCH": http://ii-kiji.com/app