Manpei (万平)

The number one maru-ten udon specialists in Fukuoka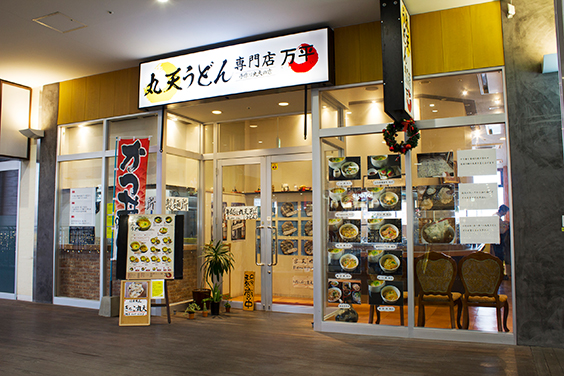 Located on the second floor of "FOLEO Hakata," "Manpei" is a unique restaurant that will surely catch the attention of all udon lovers out there. The restaurant, which is about a 15 minute walk from JR Takeshita Station, is the only restaurant in Fukuoka that specializes in "maru-ten udon." Maru-ten is a kind of tempura that is often used as an udon topping in Fukuoka. They are made by deeply frying disks of smoothly ground fish. Unlike the widely known crispy tempura, maru-ten is deep-fried without batter, which provides a soft and tender texture. At Manpei, the maru-ten is fried immediately after an order has been made. There are 10 different kinds of maru-ten available, including yam, cartilage, and bacon. One topping changes each month to ensure that diners get to sample wonderful seasonal ingredients!

The owner, Mr. Hirai, used to work at a Japanese restaurant. He draws on his previous experience as a chef of Japanese cuisine, to deliver exceptional dashi (broth) that helps bring out the flavor of the udon noodles, and tasty maru-ten made using a special technique. A delicious "tsuyu" (sauce) used for the udon dishes is made out of dashi from nothing but natural ingredients. Mr. Hirai is committed to quality seasoning and does not use any salt at all! The udon noodles are also home-made! They are boiled using a pressured cooker (a technique which is quite uncommon in Fukuoka), resulting in a perfectly balanced texture that is soft and chewy. The set menus (conbo offers) are well worth checking-out! Enjoy a bowl of ika-don (rice topped with cuts of fresh squid) or gyu-don (rice topped with wagyu beef) as an accompaniment to maru-ten udon for under 1000 yen!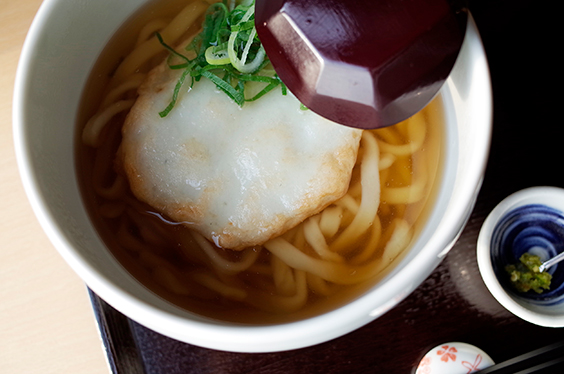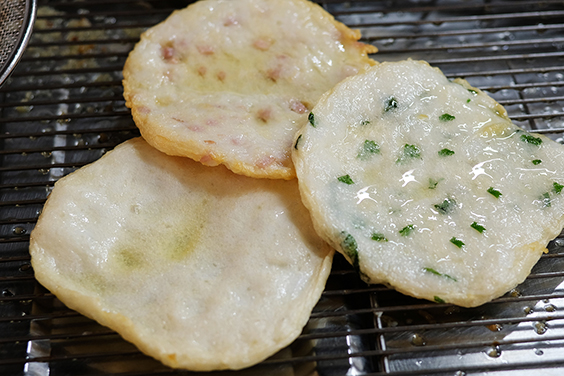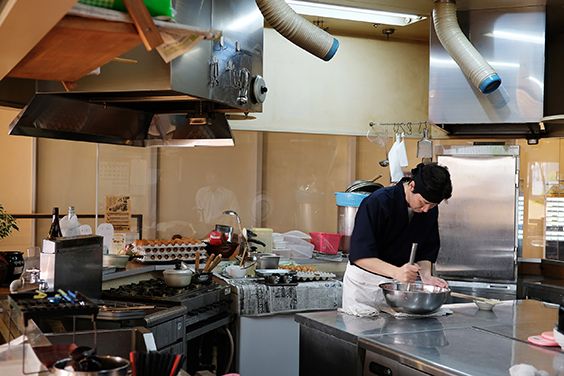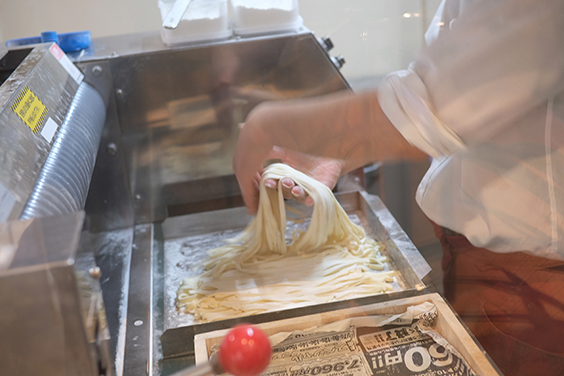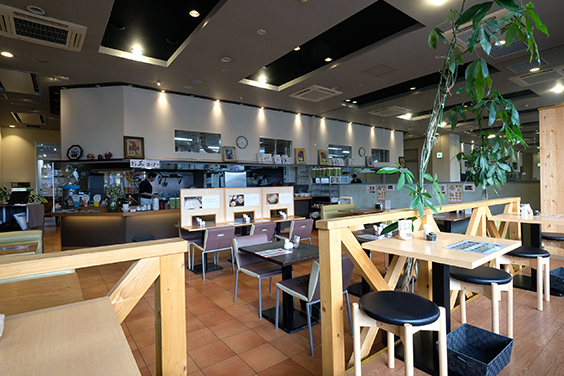 TEXT & PHOTO BY: Yuichiro YAMADA
INFORMATION
Manpei (万平)
Address: FOLEO Hakata 2F, 1-14-46 Higashinaka, Hakata-ku, Fukuoka-shi, Fukuoka-ken, JAPAN *About 15 minutes walk from Takeshita Station (JR Kagoshima Main Line)
TEL: 092-710-7507
Number of seats (capacity): 44 seat
Opening Hours: 11:00 - 20:00
Holidays: Open all year long
Facebook:
丸天うどん専門店 万平 (Manpei)
*All information correct as of December 2018
WRITER PROFILE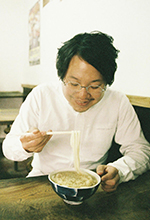 山田祐一郎 (Yuichiro Yamada)
Born in Fukuoka Prefecture 1978. Moved into the Fukuoka-based editing industry in 2003, and then began a career as a writer. Contributes articles for food and drink magazines, as well as informative Fukuoka publications. Established "KIJI" in August 2012. Became a noodle writer and started a web-based series called "Sono Ippai ga Tabetakute (lit. trans: I want to eat that bowl)" in the same year. Yamada uses the online resource to record the various kinds of noodles he samples on an almost daily basis. Published a book titled "Udon no Hanashi Fukuoka (lit.: Udon Noodle Talk Fukuoka)" that delves deeper into Fukuoka's udon culture and the local area's role as a pioneer of the food in July 2015. Also released "Noodle Writer Hizou no Ippai Fukuoka (lit.: Noodle Writer Treasured Bowl Fukuoka)" in March 2019. The book introduces the reader to a wide range of noodles (such as udon, ramen, and champon) and recommends some of the best places to find tasty dishes in Fukuoka city. Has developed the motto "One Day One Noodle a day." Now seeks out delicious noodle dishes both at home and abroad. His work has gained a considerable amount of attention from noodle fans.
■ Related sites
- KIJI:
http://ii-kiji.com/
- Web-based noodle magazine "Sono Ippai ga Tabetakute (lit. trans: I want to eat that bowl.)":
http://ii-kiji.com/sonoippai
- App version "KIJI NOODLE SEARCH": http://ii-kiji.com/app