Niwakaya Chosuke (二◯加屋長介)

An udon-themed izakaya that has proven a real hit with diners!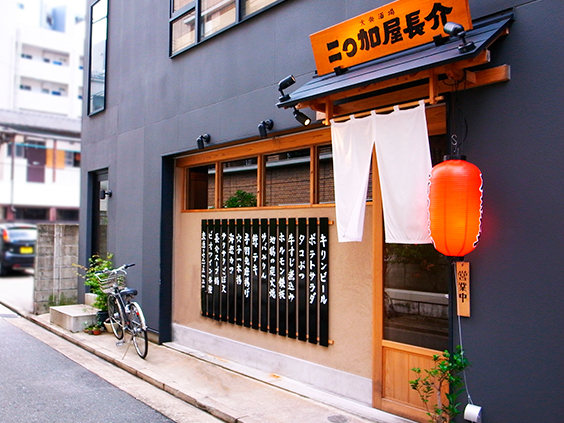 Any conversation about izakayas that serve udon has to start here! "Niwakaya Chosuke" is about a seven-minute walk from Yakuin or Yakuin Odori Subway stations. The eatery opened in September 2010. The main branch is in Yakuin, but the management also operate an additional restaurant in the basement of the JRJP Hakata Building near Hakata Station. There is a further two branches in Tokyo. The restaurants have built a strong customer base because of the delicious food that is on offer. But even if your food is tasty, it doesn't necessarily mean that your establishment will become popular. That is one of the challenging aspects of the food and drink industry. The owner, Yasuo Tamaki, is an expert when it comes to creating "exquisite taste sensations!" If you include the daily specials, they serve more than 80 kinds of dishes!

Tamaki learnt his craft at the high end izakaya "Tanakada," an establishment that local foodies regularly visit. He utilizes various cooking techniques to produce dishes that are suitable for any situation. It would be a major oversight not to check-out their selection of alcoholic beverages. The drinks menu really brings out the best of their delicious dishes. They have a great wine cellar on their premises. So why not sample a natural wine or a bottle of locally brewed sake? Their collection is quite extensive! Diners will also be able to find drinks that are currently in fashion, such as lemon sours and craft beers. You might end up downing quite a few glasses with your meal! The food, drink, and friendly customer service combine to ensure that you will have great time during your visit!

"Niwakaya Chosuke" is an udon-themed izakaya. So it's no surprise that they serve quality udon. If you are looking for a bowl of udon to finish off your night, then this is the place for you! Carefully selected Itoshima (Fukuoka) harvested wheat is used to prepare the noodles. One of their simple bowls of udon, either the "atsu-kake" (hot) or "hiya-kake" (cold), is a good place to start. Enjoy the rich, savory soup, which draws its flavor from rausu konbu (kelp) and other top quality ingredients. The "chicken soup atsukake" (950 yen) is also well-worth sampling! An entire chicken is used to create the broth. The mild, umami flavor is reminiscent of mizutaki (chicken hot pot). It's the perfect way to bring an end to your night out!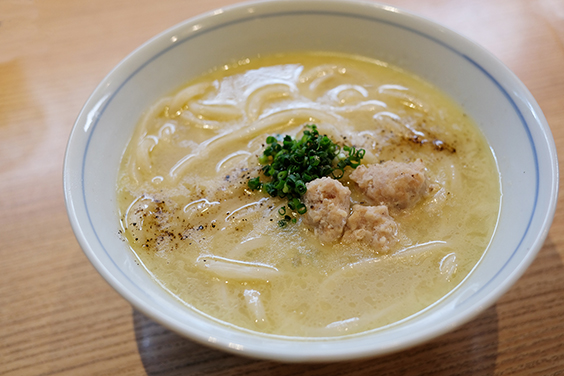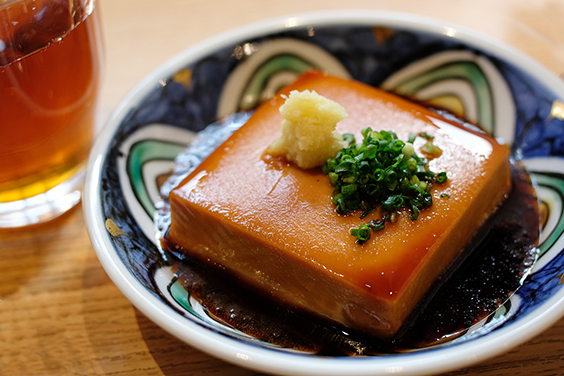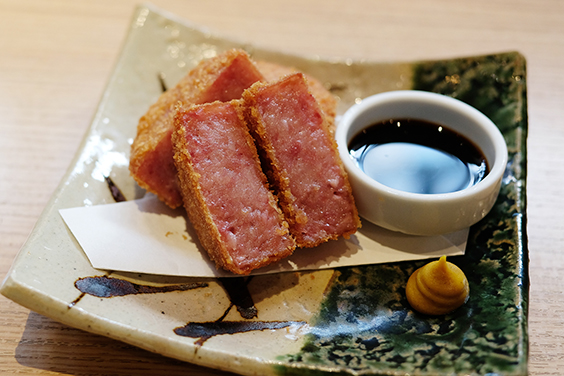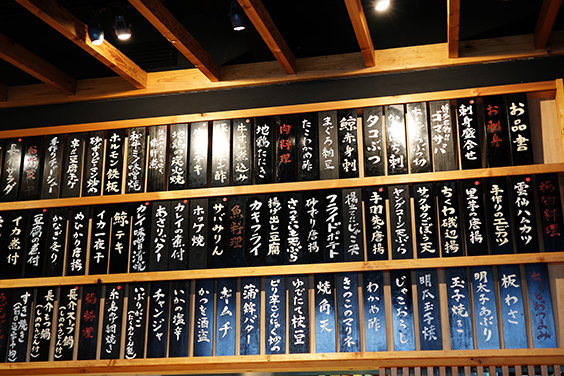 TEXT & PHOTO BY: Yuichiro YAMADA
INFORMATION
Niwakaya Chosuke (二◯加屋長介)
Addoress: 3-7-1 Yakuin, Chuo-ku, Fukuoka-shi, Fukuoka-ken, JAPAN *About 7 minute walk from Yakuin / Yakuin-odori Station (Fukuoka City Subway)
TEL: 092-526-6500
Capacity: 18
Opening Hours: 16:00 - 01:00 (Last Order 24:00) *Sundays and Mondays: 16:00 - 03:00 (Last Order 02:00)
Closed: Open everyday of the week
Official Website:
https://niwakaya-chosuke.com/
Twitter:
@niwakayachosuke
Facebook:
@chosuke
Instagram:
@niwakaya.chosuke
*All information correct as of February 2019
WRITER PROFILE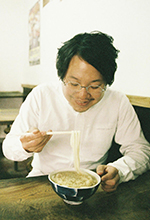 山田祐一郎 (Yuichiro Yamada)
Born in Fukuoka Prefecture 1978. Moved into the Fukuoka-based editing industry in 2003, and then began a career as a writer. Contributes articles for food and drink magazines, as well as informative Fukuoka publications. Established "KIJI" in August 2012. Became a noodle writer and started a web-based series called "Sono Ippai ga Tabetakute (lit. trans: I want to eat that bowl)" in the same year. Yamada uses the online resource to record the various kinds of noodles he samples on an almost daily basis. Published a book titled "Udon no Hanashi Fukuoka (lit.: Udon Noodle Talk Fukuoka)" that delves deeper into Fukuoka's udon culture and the local area's role as a pioneer of the food in July 2015. Also released "Noodle Writer Hizou no Ippai Fukuoka (lit.: Noodle Writer Treasured Bowl Fukuoka)" in March 2019. The book introduces the reader to a wide range of noodles (such as udon, ramen, and champon) and recommends some of the best places to find tasty dishes in Fukuoka city. Has developed the motto "One Day One Noodle a day." Now seeks out delicious noodle dishes both at home and abroad. His work has gained a considerable amount of attention from noodle fans.
■ Related sites
- KIJI:
http://ii-kiji.com/
- Web-based noodle magazine "Sono Ippai ga Tabetakute (lit. trans: I want to eat that bowl.)":
http://ii-kiji.com/sonoippai
- App version "KIJI NOODLE SEARCH": http://ii-kiji.com/app