Heart-shaped Rock

It's bigger than you've expected! A blissful spiritual spot created by nature!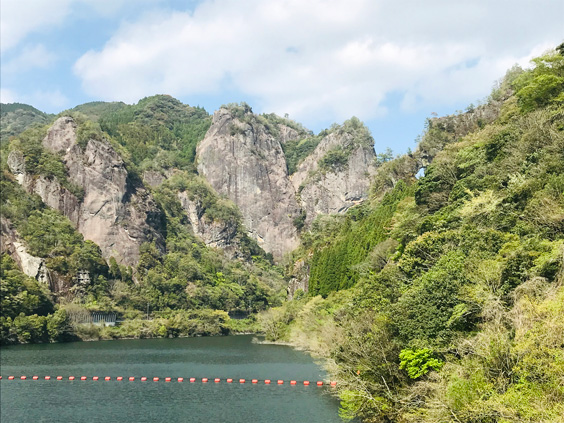 Hyugami Gorge is located in Yabe Village, Yame City, and is about 1 hour by car from Yame Interchange/Junction. It has a legend saying that the Gods of Hyuga (current Miyazaki Prefecture) came as they were attracted by its beauty. In the valley there is the Hyugami Dam that moistens the fields in Yame, and from the lakeside to the valley, the Kehogi Rock can be seen lining up with other huge or unusual-shaped like rocks. However, the most eye-catching one among them will be the "Heart-shaped Rock", which is said to be the largest heart-shaped rock in Japan. Here you will feel the love as big as the rock♪ You will be able to get a nice view of the Heart-shaped Rock from Kehoge Bridge, and there is a "Shiawase no Kane" (Bell of Happiness) which has become a famous spot for praying for love. With a beautiful heart motif and many other photogenic sceneries, this will be a perfect spot for all photoholics♪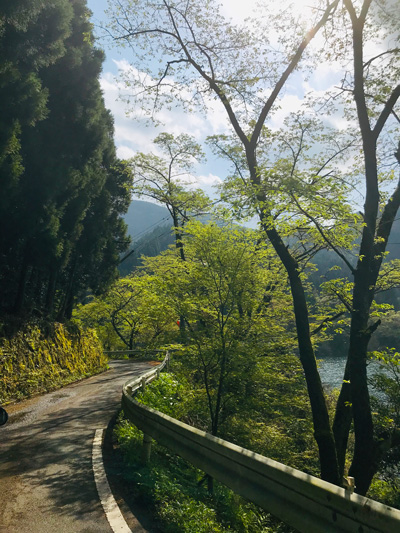 Relax your body and mind surrounded by nature near the dam lake!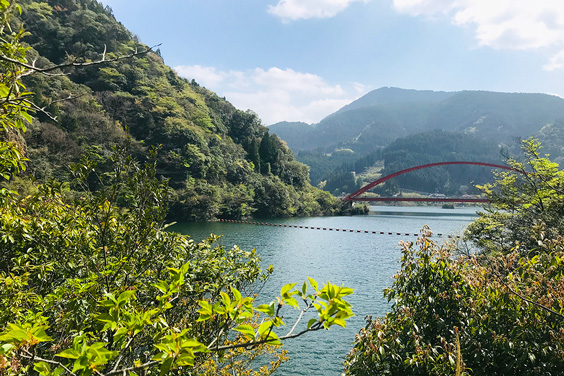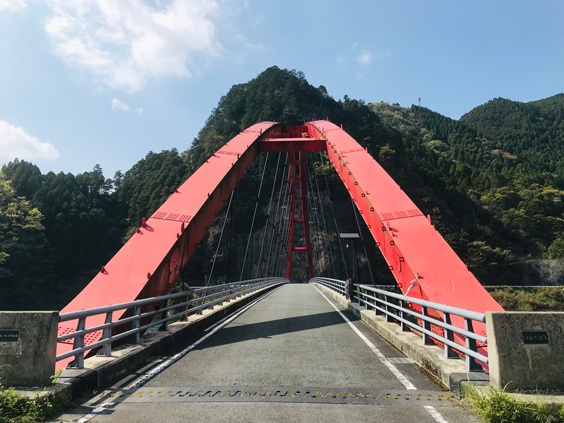 The bright red Kehogi Bridge stands out from the greeneries.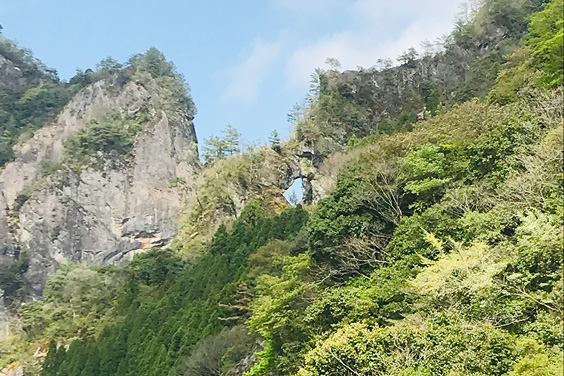 Legend says that the hole of Kehogi Rock was made after being stepped by hooves of
Tenmas
(flying horses) when the Gods were riding them.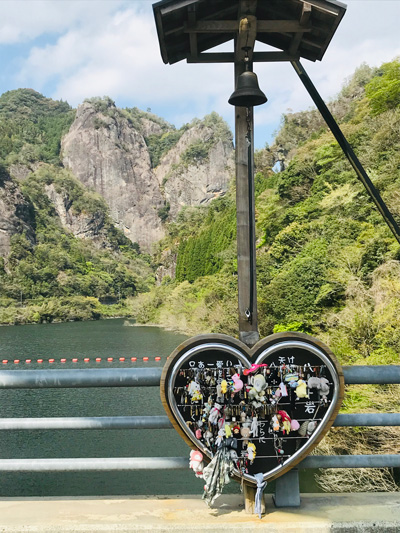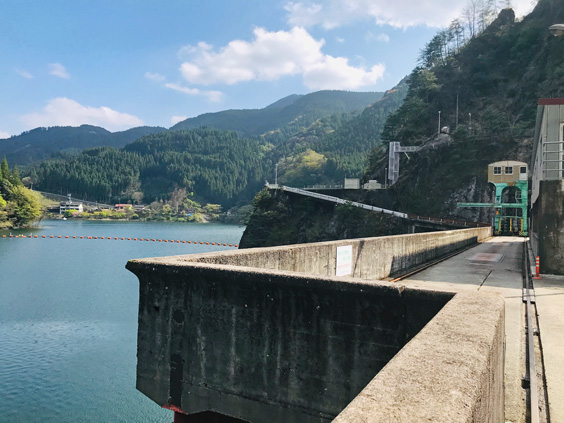 The "Hyugami Dam" controls the water volume of Yabe River.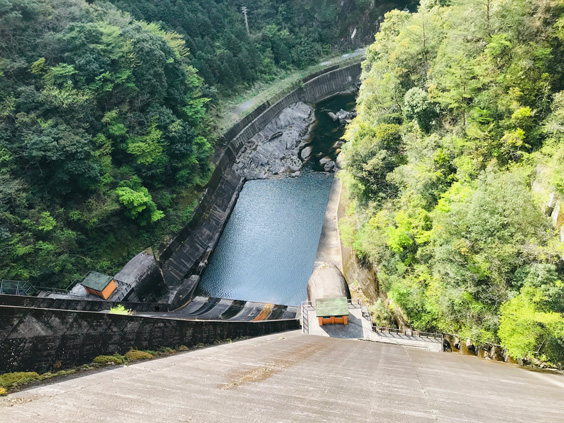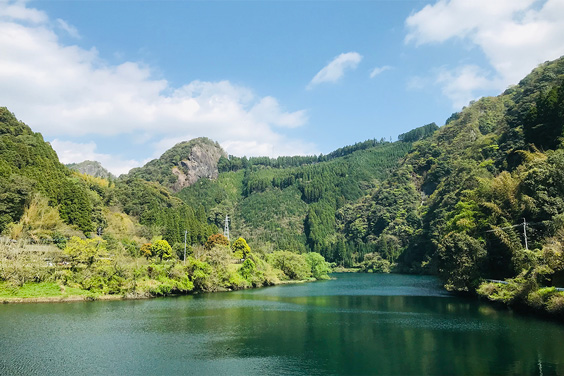 Heart-shaped Rock


- Address (Kehogi Bridge): Hyugami, Yabe-mura, Yame-shi, Fukuoka-ken JAPAN
- Hot spots around the area! -