Celebrating Cinnamoroll's 20th anniversary - The "Fuwa-Fuwa Cinnamoroll Exhibition" is now open in Fukuoka City and runs until 10th April 2022!

Discover a cute, fuwa-fuwa world full of photo opportunities!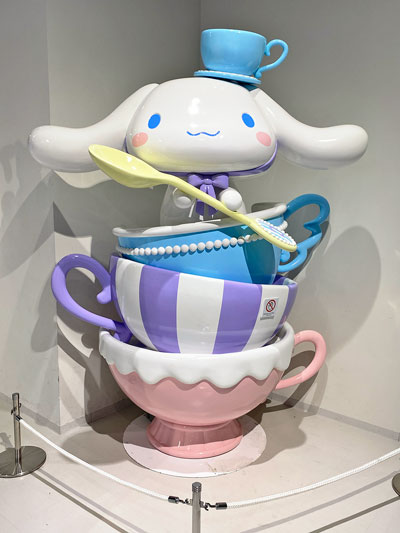 The "Cinnamoroll 20th anniversary - Fuwa-Fuwa Cinnamoroll Exhibition" is currently taking place in Fukuoka City and will run until Sunday 10th April 2022. It is no surprise that the event has been gaining a lot of attention... After all Cinnamoroll took the top spot in the "2021 Sanrio Character Ranking." The multiple entertainment complex BOSS E・ZO FUKUOKA serves as the venue for this exciting exhibition. Get ready for a kawaii overload as you explore the cute and fuwa-fuwa (fluffy) world of Cinnamoroll!

Are you a fan of the adorable character with long ears called "Cinnamoroll" (aka Cinnamon)? Well, you might know that Cinnamoroll was born in the clouds but here is an interesting fact for you... The character is actually a puppy! This is a big year for anyone interested in Cinnamoroll as it marks the character's 20th anniversary! A delightful Cinnamoroll retrospective is taking place in Fukuoka to commemorate the occasion. The exhibition has been touring Japan since 2017; however, the organizers decided to celebrate the milestone by adding some cool attractions that focus on Cinnamoroll's development and introducing new displays, which feature valuable original drawings.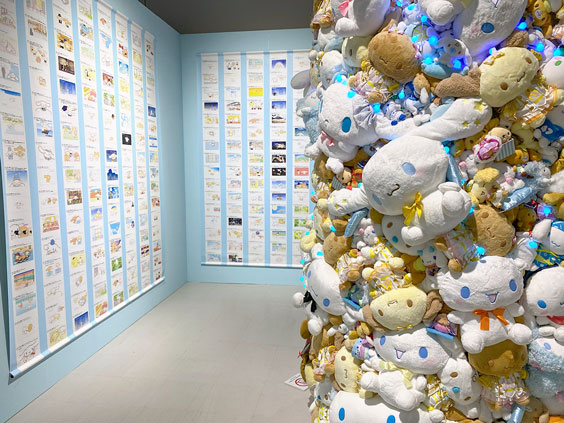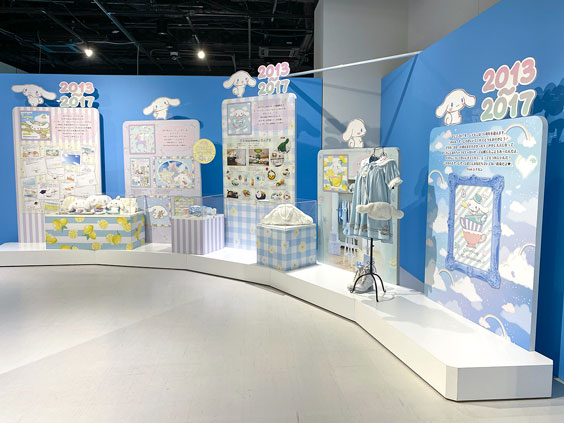 Learn more about the Cinnamoroll! From his development in 2002 right through to the present day... The displays will provide a fascinating look back at this super cute character! There is an astonishing secret behind his blue eyes! Be sure to visit if you want to find out more!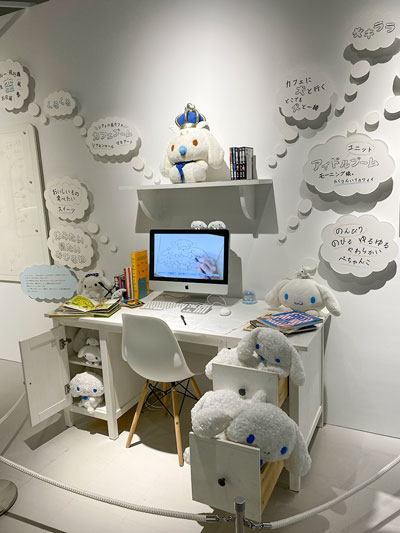 Great news for Cinnamoroll fans! Visitors can take photos of the original drawings as well! You'll be blown away by the level of detail that has gone into creating the displays!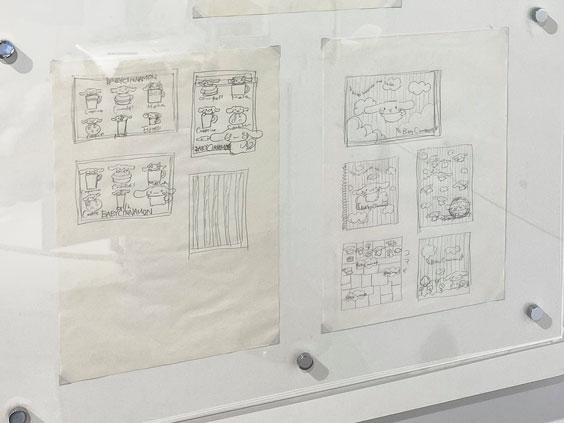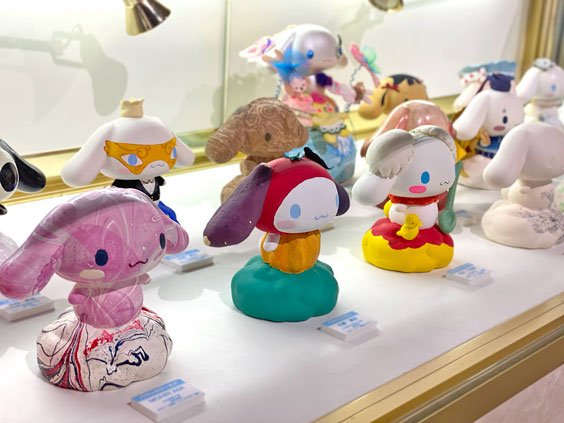 Creations bursting with individuality! The exhibition shines a spotlight on various versions of Cinnamoroll decorated by artists and students!
The visitors are allowed to take pictures inside the venue, which is super exciting given that there are so many great photo opportunities! Make sure to take a snap of the big balloons and all the other awesome attractions! Why not get involved in the fun workshops the are scheduled to take place (additional charges apply). These will give participants the chance to enjoy some awesome activities, such as painting ceramic Cinnamoroll sculptures or witnessing projections come to life! Don't miss the chance to get your hands on your very own Cinnamoroll!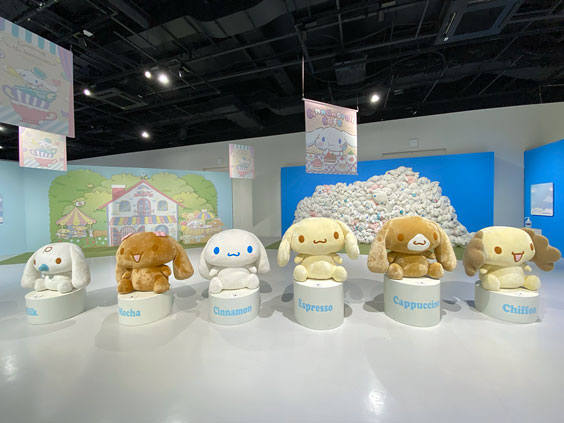 This is the photo spot zone! Immerse yourself in a world of wonder! The soft, pastel colors make it feel like you're in a fairy tale!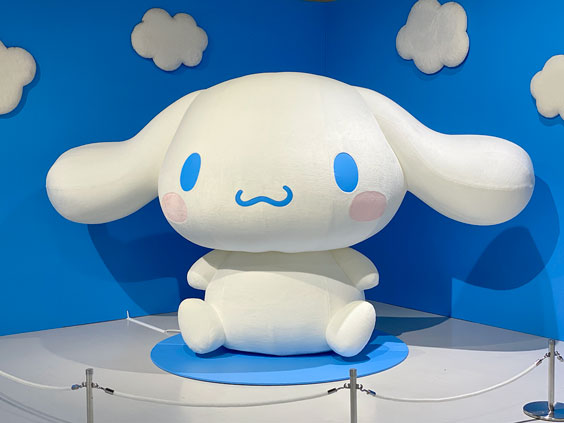 Why not take a picture with this huge Cinnamoroll?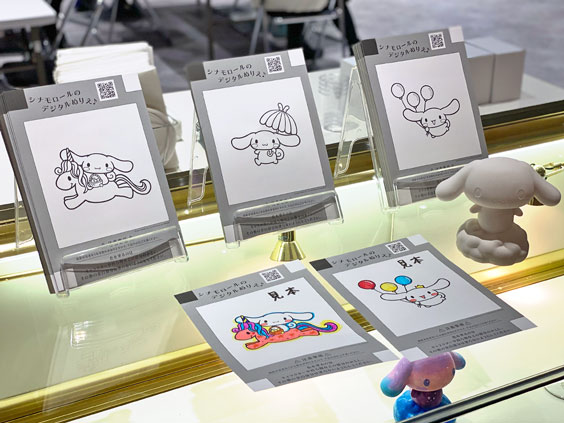 Let your imagination run wild! Create your own version of Cinnamoroll by decorating one of these white ceramic sculptures!
There is a wide selection of "Cinamoroll Blue" products on sale in the merchandise section. Keep an eye out for the limited edition items! Some of them will only be available to purchase at the exhibition. You can also find Cinamoroll mugs packed with tasty treats in the "
MLB Café FUKUOKA
" on the 1st floor of "BOSS E・ZO FUKUOKA." Stop by and explore the world of Cinnamoroll this Spring!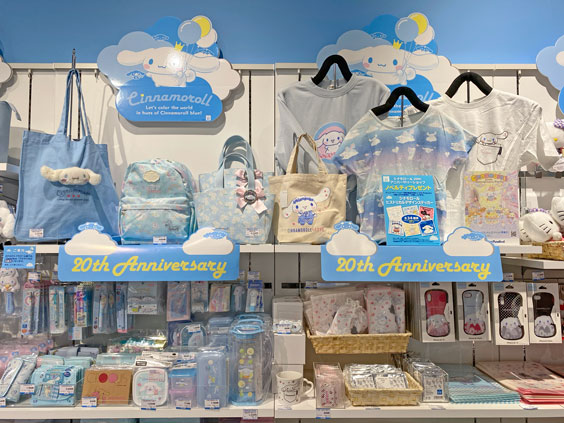 From merchandise to clothes... All kinds of cool items are on sale at the venue! Some of the limited edition items are only available at the exhibition!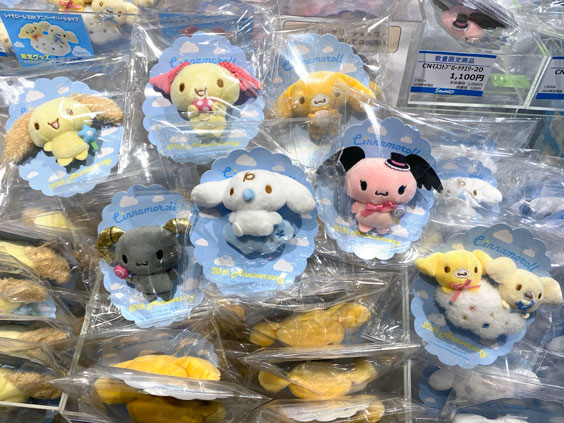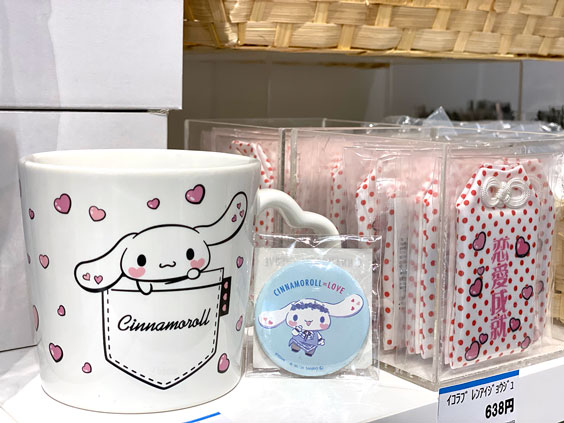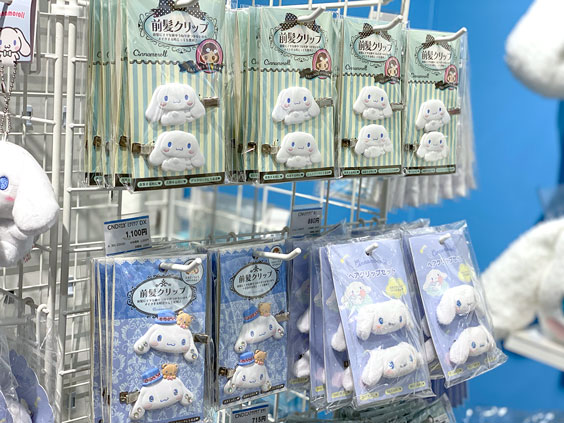 These Cinnamoroll hair clips are among the most popular merch at the Fukuoka venue!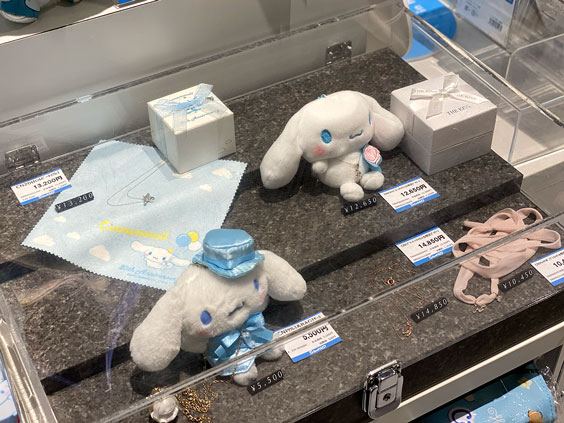 Slightly more expensive items, such as necklaces and charms are also available!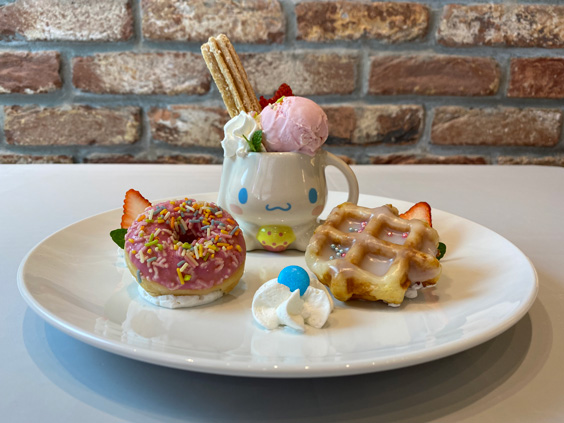 Check out this Cinnmoroll mug stuffed with tasty treats! You can take the mug back home and use it after you've finished! *Photo provided by BOSS E・ZO FUKUOKA
INFORMATION
「シナモロールデビュー20周年 ふわふわシナモロール展」
(lit.: The "Cinnamoroll 20th anniversary - Fuwa-Fuwa Cinnamoroll Exhibition")
- Venue: 6F BOSS E・ZO FUKUOKA, 2-2-6 Jigyouhama, Chuo-ku, Fukuoka-shi Japan
- Event Date: Friday 4th March - Sunday 10th April 2022
- BOSS E・ZO FUKUOKA Official Website (Event introduction page):
https://e-zofukuoka.com/cinnamoroll/
- Cinnamoroll20周年 Official Twitter:
@cinnamon20th
© 2022 SANRIO CO., LTD. APPROVAL NO. SP620524
- Hot spots around this area! -