[Tenjin Area] Fukuoka Illuminage

Why not go for a nighttime stroll through the sparkling rooftop garden? The night view from 60m above the ground is spectacular!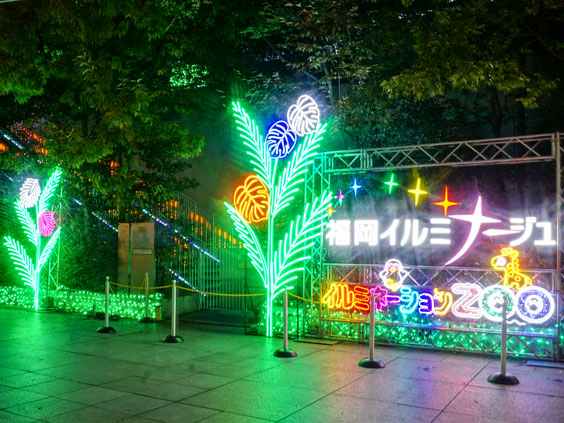 Enjoy beautiful Winter illuminations at ACROS Fukuoka, a complex that is home to concert halls and various other facilities. Kobe's popular "Illuminage" has made its way to Kyushu for the first time. You'll find the site located in the center of Tenjin, Fukuoka City. Please be aware that there is an entrance fee. From Friday 18th November 2022 to Sunday 19th February 2023, a total of 12 glittering attractions will be dotted around the Step Garden rooftop. The theme that ties the event together is 'Illumination ZOO'! Visitors can make their way past a range of cute animals and dinosaurs on their journey to the rooftop observatory! This is the first time that the Step Garden has been open to the public at night! The night view of Tenjin from 60m above the ground is so beautiful!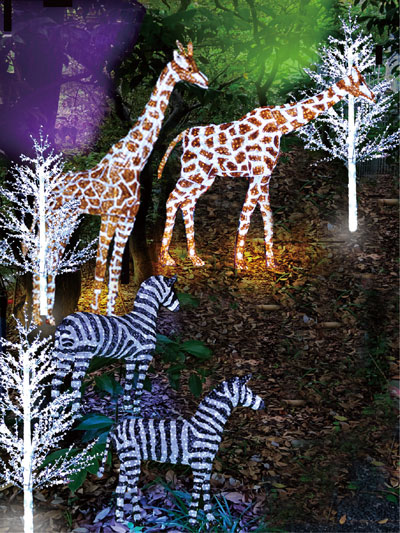 ©MINAMIHARA LED
▲ The site is full of fantastic shining installations! Zebras and giraffes welcome visitors in the large animal-themed area!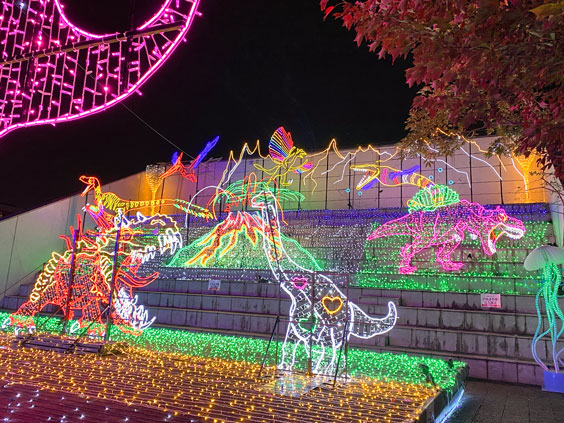 ▲▼ Make sure to check out the dinosaur area on the 4th floor. The volcano erupting in the middle of seven meter tall dinosaurs is definitely worth seeing!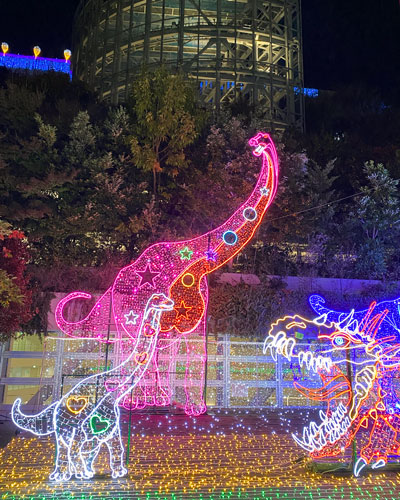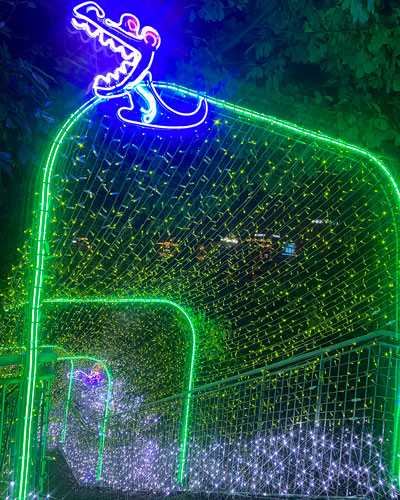 ▲▼ The promenade has also been transformed into a gorgeous tunnel of light! The sense of excitement you feel walking through is palpable!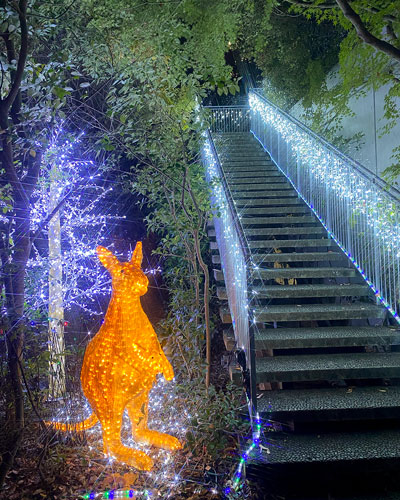 ▲▼ All kinds of animals and dinosaurs line the route! Take a seat on one of the benches if you want to stop for a minute and enjoy the views!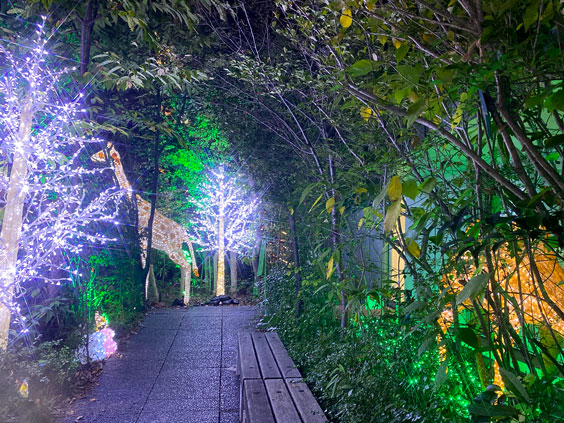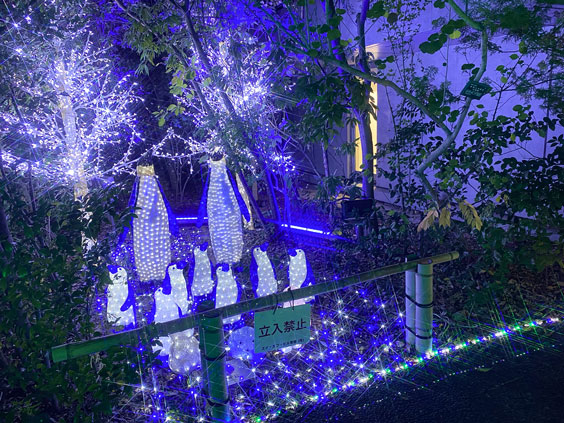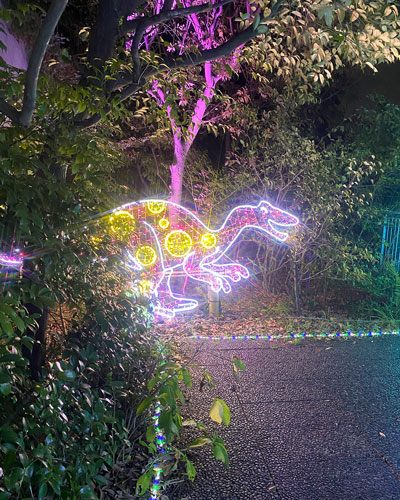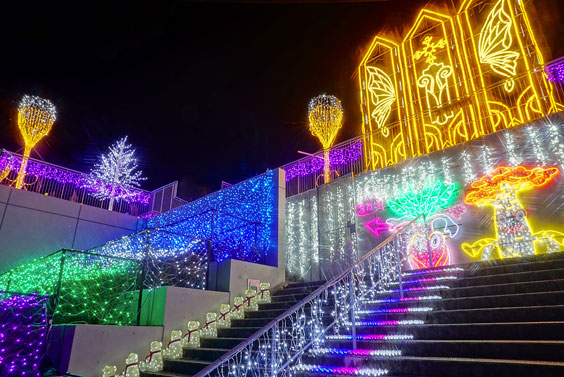 ▲▼ The rooftop awaits… You will be blown by the grand designs featured in these delightful Winter illuminations!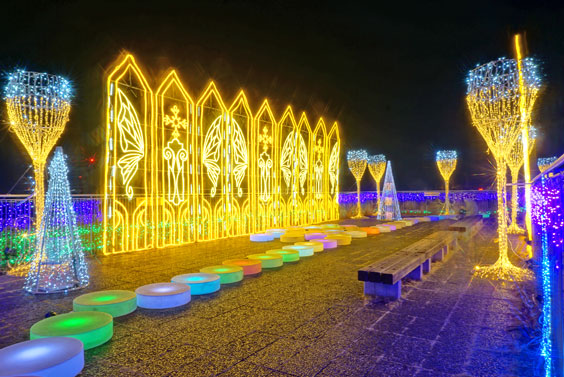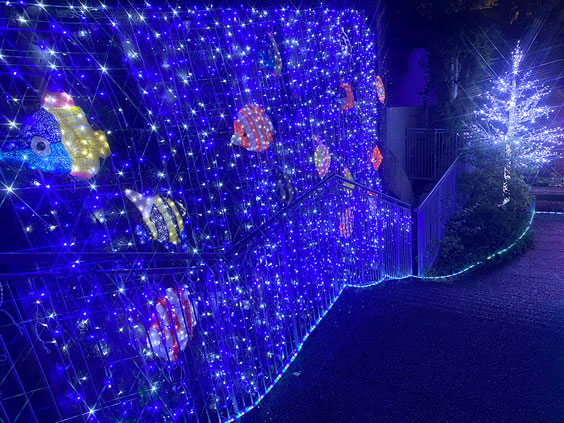 ▲▼ You'll notice amazing sparkling fish swimming in the flowing waterfall!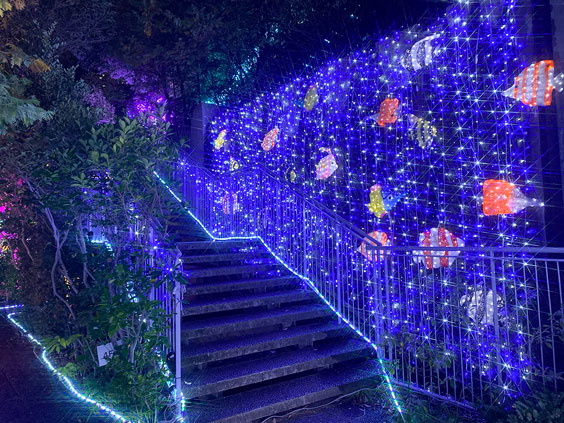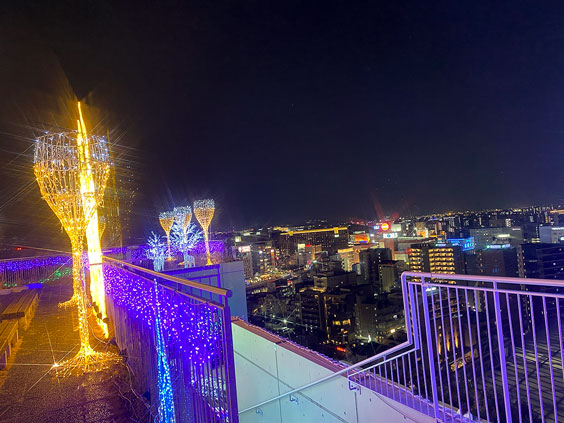 ▲ This gives you an idea of what you can see from the rooftop observatory! The combination of beautiful lights and wonderful night views is an absolute treat!
Fukuoka Illuminage
- Venue: ACROS Fukuoka Step Garden (1-1-1 Tenjin, Chuo-ku, Fukuoka-shi Japan)
- Event date: Friday 18 November 2022 - Sunday 19 February 2023
- Light up times: 18:00-22:00 (Ticket sold from: 17:30~)
- Official Website:
https://led.minamihara.co.jp/fukuoka-illuminage/
- Twitter:
@fk_illuminage
- Instagram:
@fukuoka_illuminage
★
Please check the official website and SNS for the latest information such as lighting period and time.
Related Articles

- Hot spots around this area! -