[Hakata Area] Hikari no Machi HAKATA (光の街・博多)

The magical surroundings will make you want to take many photos!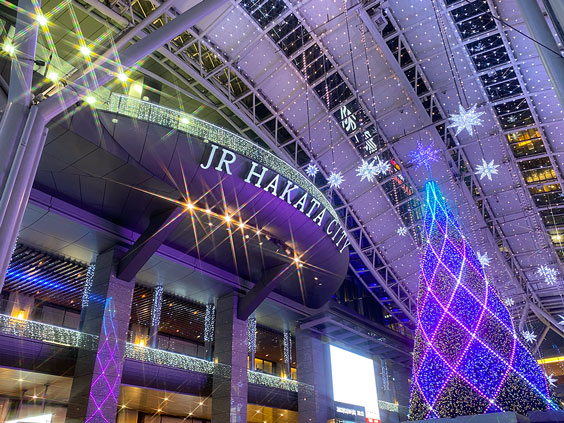 Fukuoka's land gateway, JR Hakata Station is hosting the illumination event "Hikari no Machi HAKATA" again this year. Just go to JR Hakata Station Square and wonder about its transformation into a fantastic illuminated space filled with about 800,000 LED lights! As the largest train station in Kyushu, its scale is also the largest in Kyushu! The main attractions are the gorgeous symbolic christmas tree with a height of 14.9 meters closely followed by the large roof which shines like a starry sky and the flower tiara and wish flower made out of colorful light! One thing is certain: those fantastic photo opportunities will make you want to take more and more photos. Another highlight in this area is the Christmas market selling miscellaneous goods and gourmet delicacies until December 25th (Sun.). Simply enjoy this lively space full of magical Christmas atmosphere!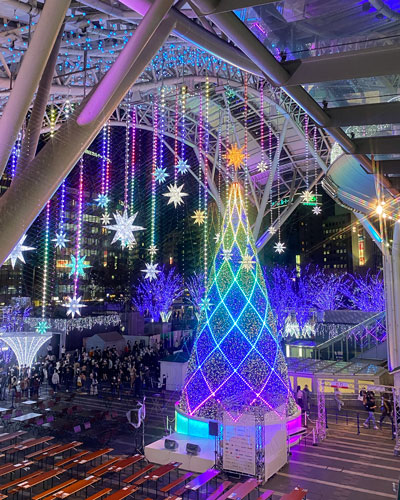 A symbolic Christmas tree, which changes color periodically and therefore changes the atmosphere around it!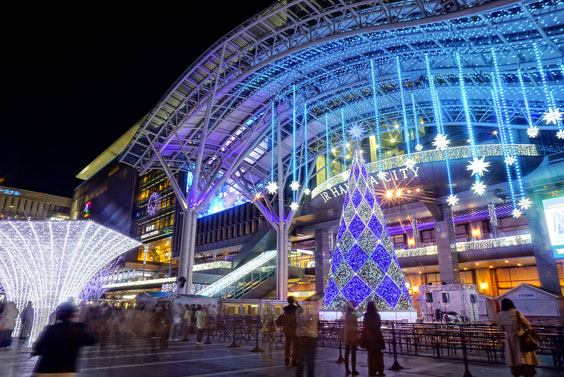 The "Stardust Wave" with a large roof of stars and the "Sky Pillar Gate" with a series of pillars of light display an almost real starry sky!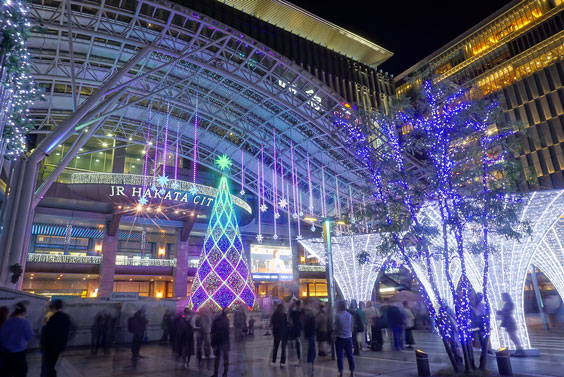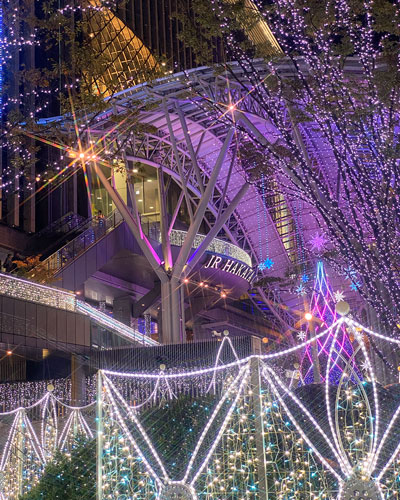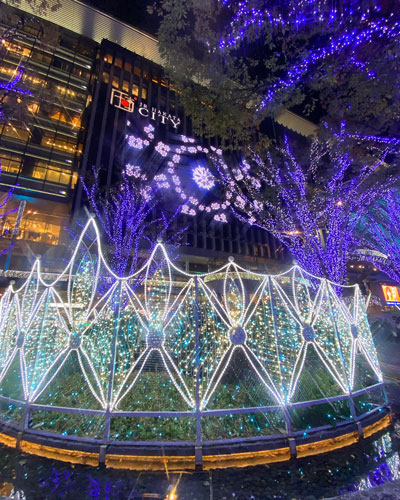 The Flower Tiara made of light is a romantic spot!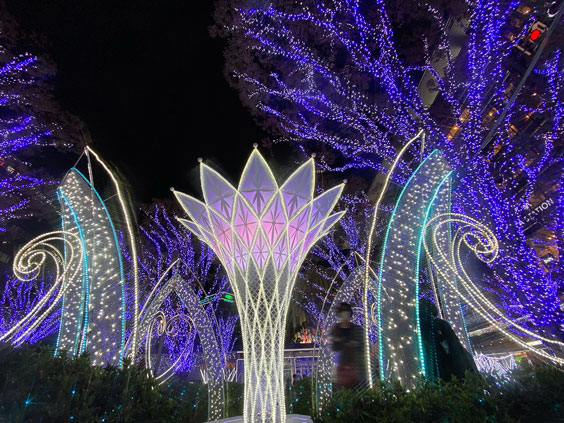 The "Wish Flower" illumination catches your eye with its stunning beauty!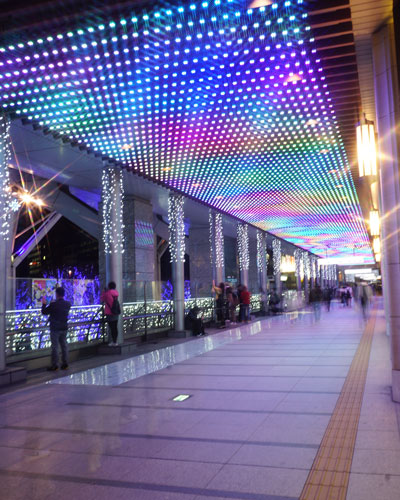 "LED SKY WALK" is a 70 meter long LED light filled vision road!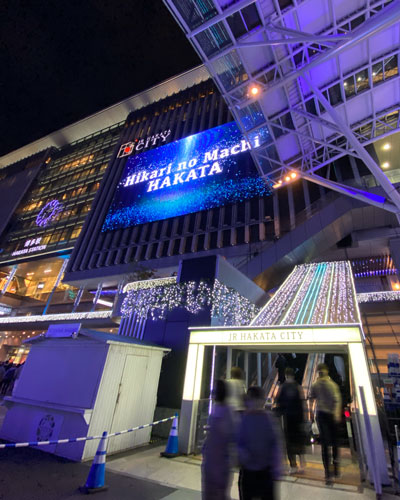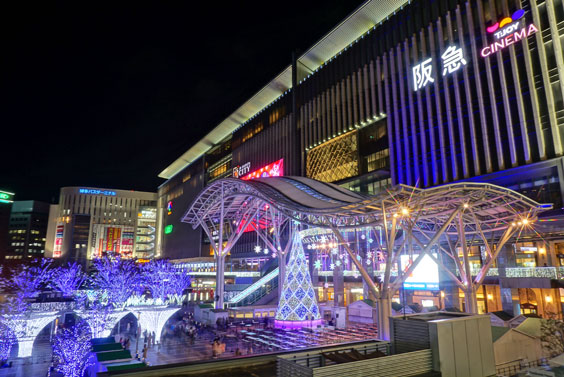 Full view of "Hikari no Machi HAKATA"
Hikari no Machi HAKATA (光の街・博多)
- Venue: JR Hakata Station Square (1-1 Chuo-gai, Hakata-eki, Hakata-ku, Fukuoka-shi Japan)
- Event date: Thursday 10 November - Wednesday 11 January 2023
- Light up times: 17:00 - 24:00
- Official Website:
https://www.jrhakatacity.com/2022_illumination/
★
Please check the official website and SNS for the latest information such as lighting period and time.
Related Articles

- Hot spots around this area! -