"Special Exhibition Kaguya-sama: Love Is War" is currently taking place in Fukuoka City and runs until Sunday 5th June 2022!

Welcome to the Shuchiin Academy Student Council! Some of the items have not been seen in public until now!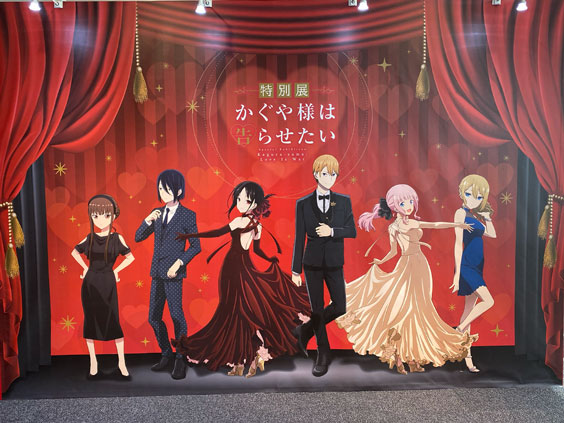 "Special Exhibition Kaguya-sama: Love Is War" is touring four cities across Japan. This special retrospective marks the first time that an event has looked back at season one and two of the TV anime series while also promoting the third installment. The Fukuoka exhibition is taking place in JR Kyushu Hall and runs Sunday 5th June 2022.

"Kaguya-sama" is an animation that explores the notion that "love is war!" The story focuses on the relationship between Shirogane Miyuki (student council president at an elite school private school called Shuchiin Academy) and Shinomiya Kaguya (vice president in the same student council). Profiles of some of the main characters are on display at the exhibition alongside clips from the show. The famous scenes that fall into three categories: 1) Love is War; 2) Aoharu; 3) TV anime series "Season Three". Visitors can see the detailed facial expressions of the characters up close in a range of original drawings and storyboards, which have not been shown in public until now! Special videos are playing that feature dialogue between voice artists such as Koga Aoi (who plays as Kaguya) and Furukawa Makoto (who portrays Shirogane)!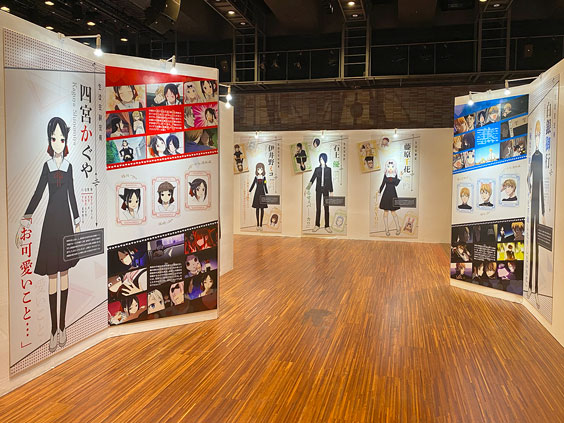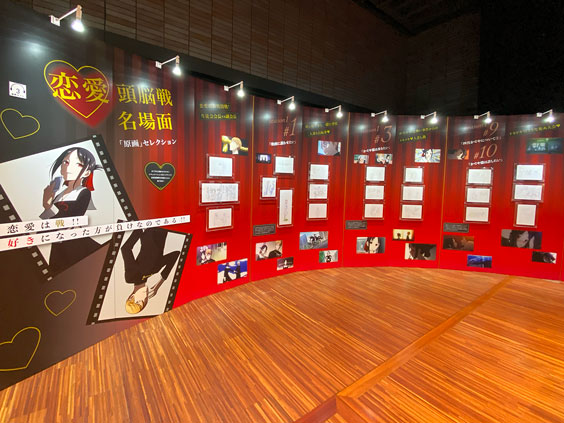 Costumes and props used in the stage event as well as the
live movie version
of the title are on display. Visitors can take photos of most of the exhibits (except for some videos), so make sure to take lots of snaps when you visit the Kaguya-sama exhibition!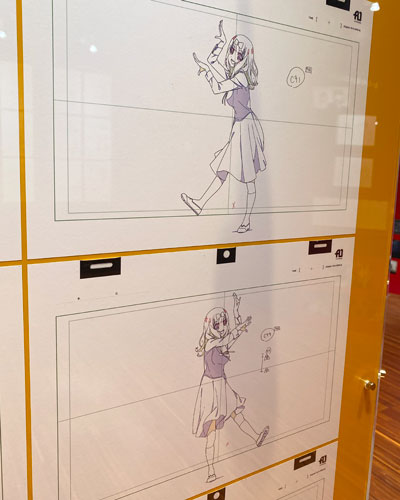 This original picture of "Chikatto Chika Chika ♡" shows secretary Fujiwara Chika's skirt moving in a wonderfully realistic manner. Apparently creating a video that lasts just two minutes requires over 800 original pictures. That level of commitment is truly admirable!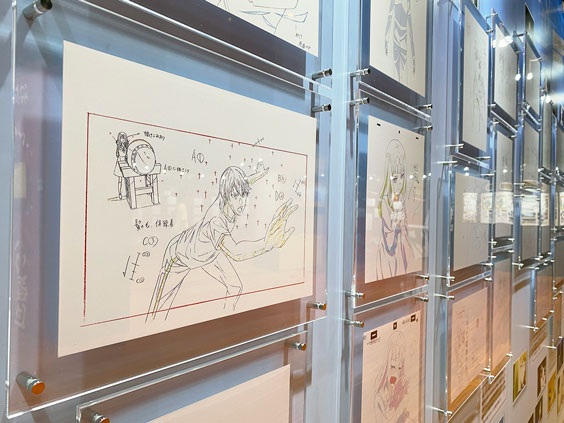 The "
Aoharu
" section includes original drawings that depict school life. It's so cool to see Shirogane performing Soran Bushi!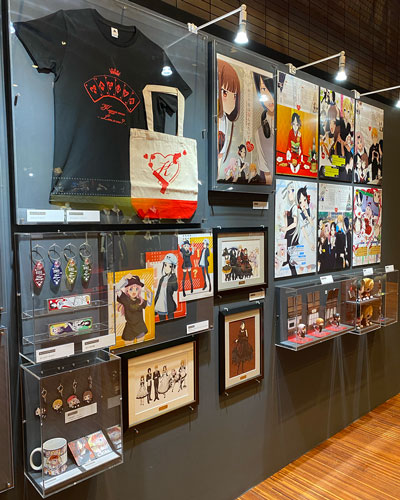 Here are some of the merchandise items released in the past!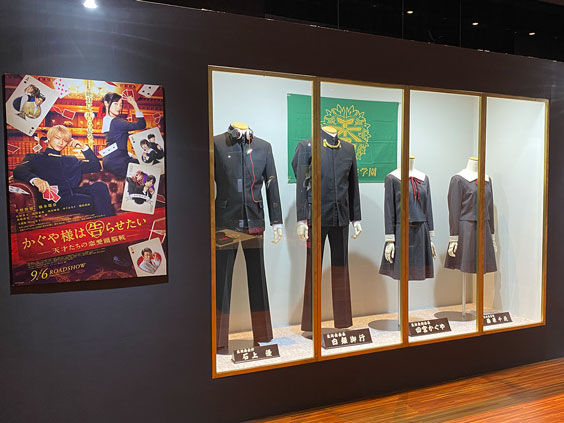 Here are some props and costumes from the live-action movie!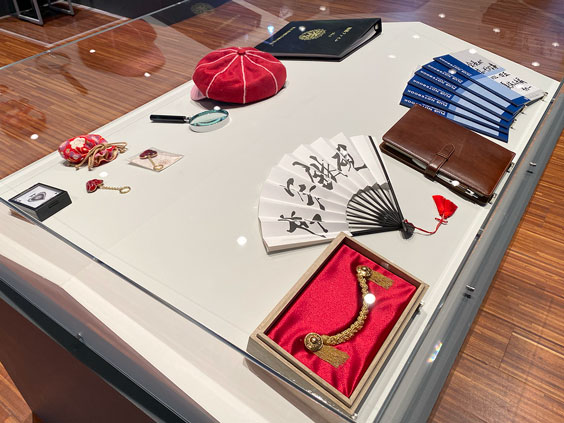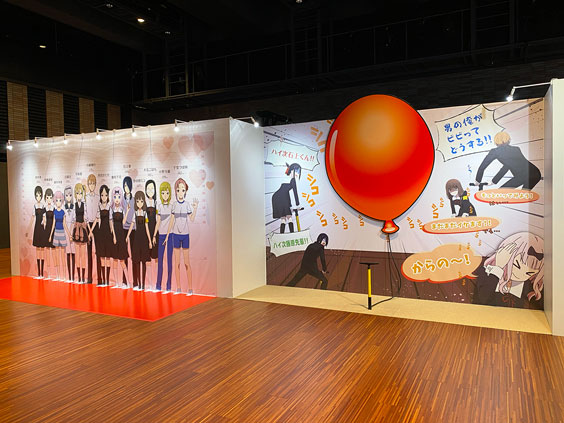 Four spots have been set up for the public to take photographs! Visitors can compare their height to the characters in the series and even get involved in a game devised by secretary Fujiwara!
Merchandise section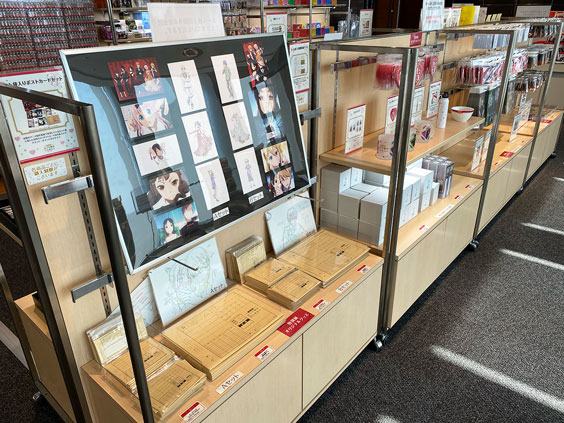 A wide range of exhibition merchandise is available at the venue!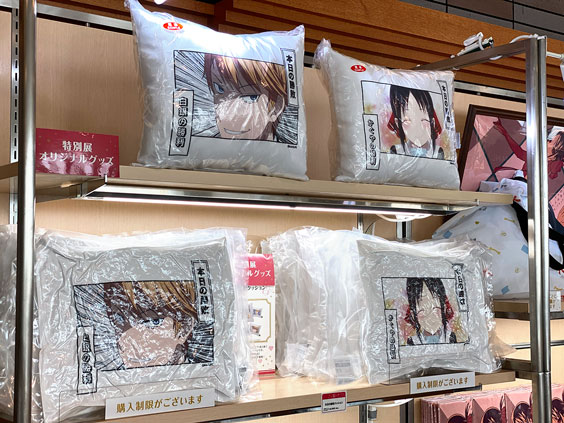 One of the most popular items at the Fukuoka venue is the "Today's Win or Lose Results Cushion!"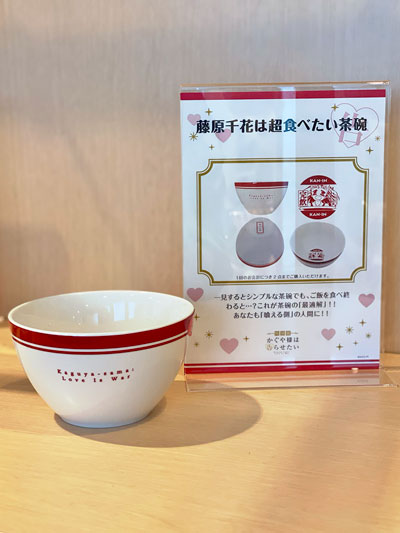 You'll definitely want to eat out of this Fujiwara Chika bowl! It's super popular with fans! It sells out everyday!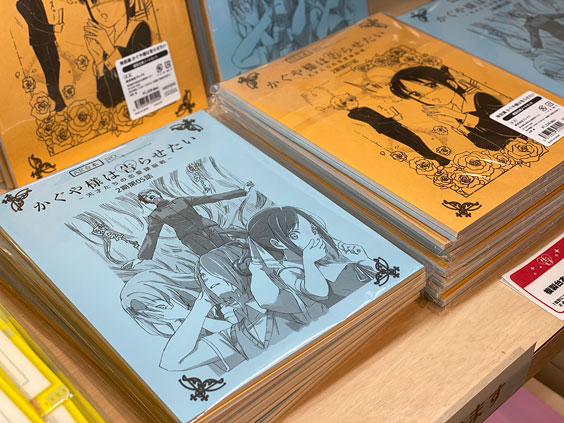 Keep an eye out for the dubbing scripts that have been printed in notepads!
President Shirogane's favorite! They also stock Darjeeling tea!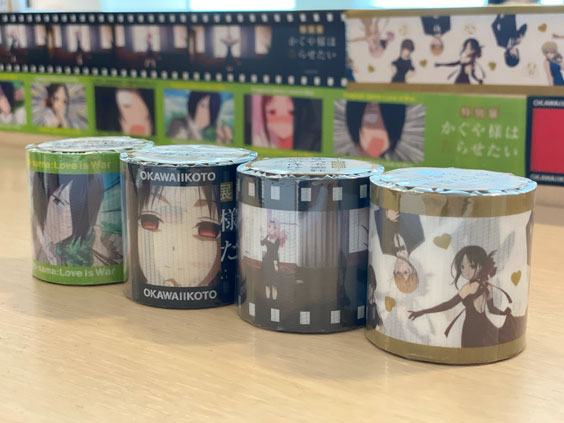 There are some really cool masking tapes on sale (4 types) that feature famous scenes from Kaguya-sama in the design. Keep en eye out for Kaguya's "
O-kawaii koto
(lit.: how cute)" moment and Ishigami Yu's "
Uruse- baka
(lit.: Shut up, idiot!)" line!
INFORMATION
"Special Exhibition Kaguya-sama: Love Is War"
「特別展 かぐや様は告らせたい」
- Event dates: The first half of the exhibition (21st - 28th May), the second half (29th May - 5th June)
- Venue: JR Kyushu Hall (9F JR Hakata City, 1-1 Hakataekichuo-gai, Hakata-ku, Fukuoka-shi Japan)
- Official Website:
https://kaguyasamaten.jp/
- Twitter:
@kaguyasamaten
©赤坂アカ/集英社・かぐや様は告らせたい製作委員会
Related Articles

- Hot spots around this area! -