Check out our report from the Fukuoka venue of the "BLACK BUTLER EXHIBITION -Rich Black-"!
INFORMATION

In order to prevent the spread of COVID-19, some of the facilities might have taken various measures such as reducing business hours or temporarily closing their doors. For more information, please check the relevant facility's official website or social media account.



Over 350 gorgeous illustrations and original drawings are on display at this exciting exhibition!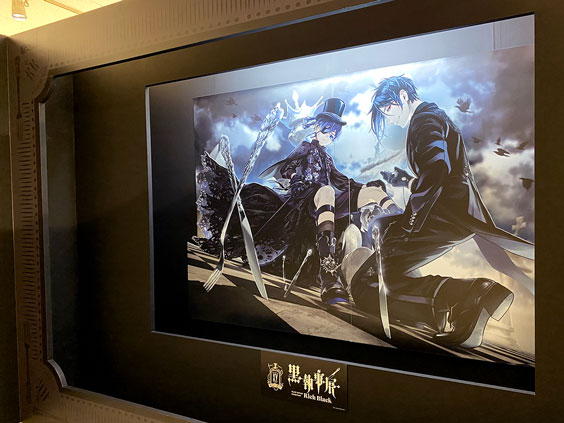 The "BLACK BUTLER EXHIBITION -Rich Black-" finally opened on Tuesday 7th December 2021 at the Hakata Hankyu Department Store in Fukuoka City! The long-awaited exhibition was organized in order to commemorate 15 years since Toboso Yana's hugely popular manga "Kuroshitsuji" (BLACK BUTLER) was first serialized. Over 350 gorgeous illustrations and original drawings are now on display at the venue. And there is some great news for fans… Although recording video footage is off limits, visitors can take photographs inside the venue. Keep reading to find-out more about this special exhibition, which will no doubt bring huge amounts of joy to BLACK BUTLER enthusiasts!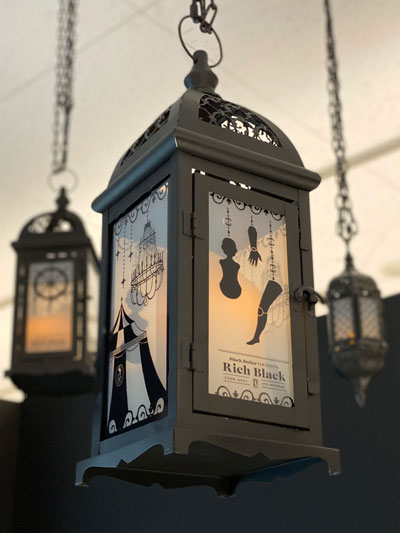 Visitors will be greeted by videos of Ciel and Sebastian at the entrance to the BLACK BUTLER exhibition. Lanterns have been put up to represent the eight arcs of "BLACK BUTLER" featured in the displays.
"BLACK BUTLER" is set in 19th century England and revolves around the adventures of a young aristocrat called Ciel and his loyal yet "devilish" butler Sebastian. The exhibition provides a retrospective of the story, looking back on the eight chapters (arcs) that span from "Red Butler Arc" to "Blue Memory Arc." The displays feature items from the Black Butler world that have been transformed into real-life three-dimensional creations, such as detailed reproductions of Ciel and Sebastian's outfits. A highlight of the exhibition is the exhibits that traces the transition from analogue to digital drawing. The wide range of priceless treasures on display provide visitors with a unique opportunity to take a closer look at Toboso's drawing process and brush strokes. Comments by the Toboso are featured in some parts of the exhibition. These provide great insight into the artist's mindset. The displays really help you appreciate the depth of the story! Everything you encounter at the "BLACK BUTLER EXHIBITION" is so aesthetic and visually engaging. Make sure to stop by!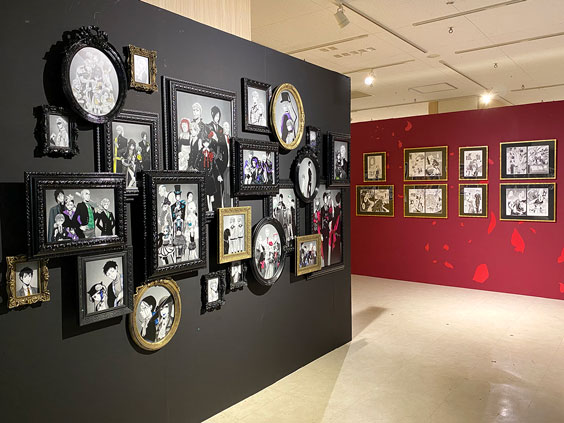 Framed portraits of the characters can all be found in one section of the exhibition!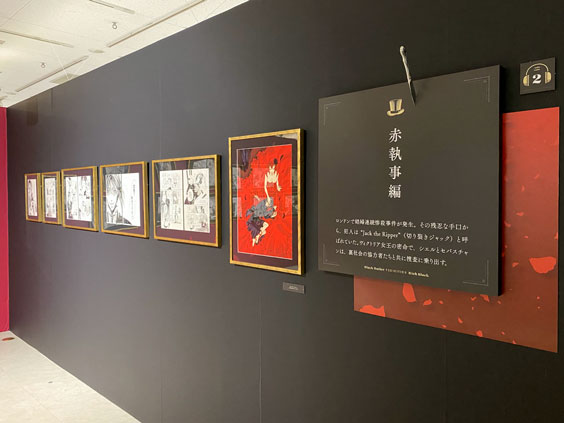 The knife sticking out of the introductory panel might make you double take! Sebastian often uses table knives as a weapon, so the display is sure to make you think of him in action!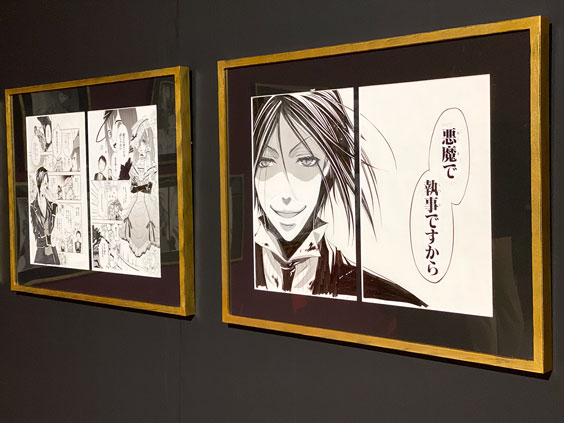 Here is the original picture of the scene that features the famous line "I am simply one hell of a butler!" The image is so dynamic and iconic! It emits a real intensity!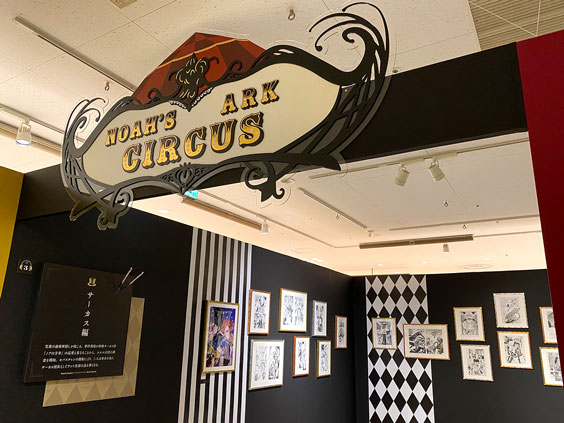 The "Circus Arc" section features some material that is well-worth checking out! This exhibit has a wonderfully mysterious atmosphere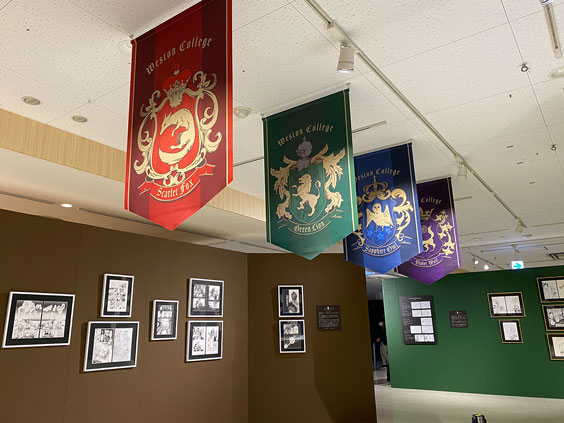 Each arc featured in the exhibition is decorated with wallpaper and pieces inspired by various scenes in the story.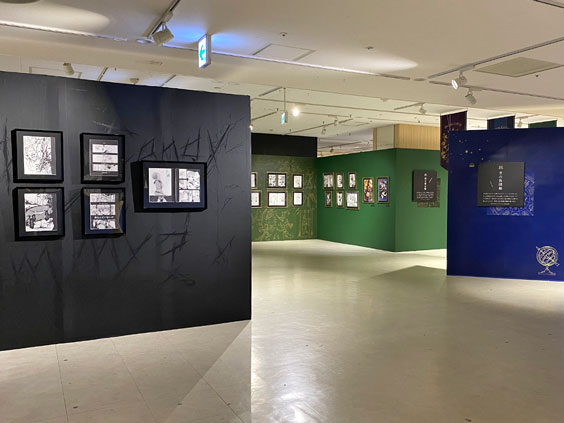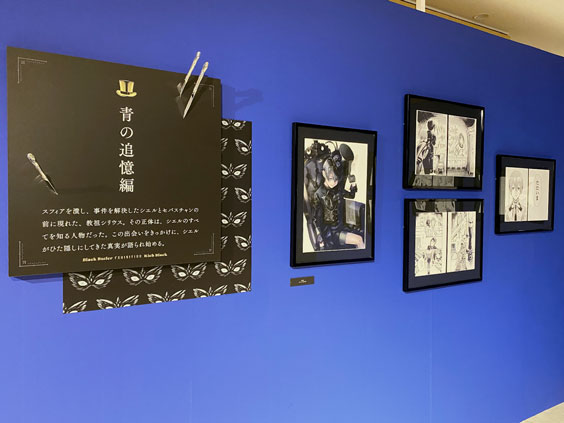 Make sure to take a closer look at the "Blue Cult Arc" and the "Blue Memory Arc" displays. Fans can look back at how this sensational and profound story developed through the original pictures featured in the exhibition.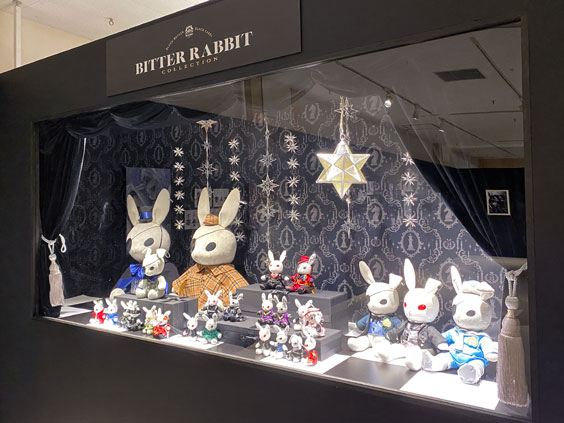 You can also find popular item "BITTER RABBIT" stuffed animals from "BLACK BUTLER" original brand "BLACK BUTLER Black Label"! Keep a look out for the "BITTER RABBIT," which has been created to mark the 15th anniversary of the "BLACK BUTLER"!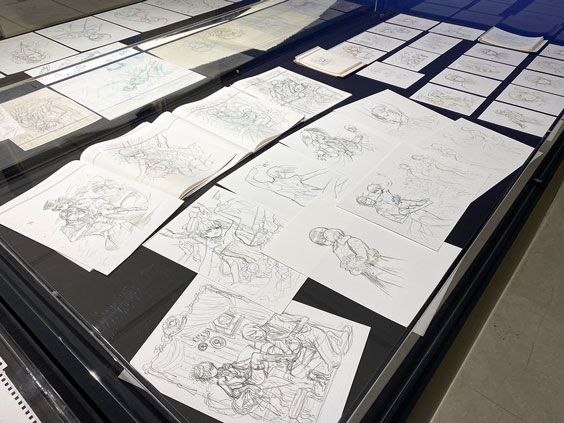 There are so many beautiful hand-drawn illustrations to view, including rough sketches, designs for merchandise, and images from the production process.
Clothing exhibit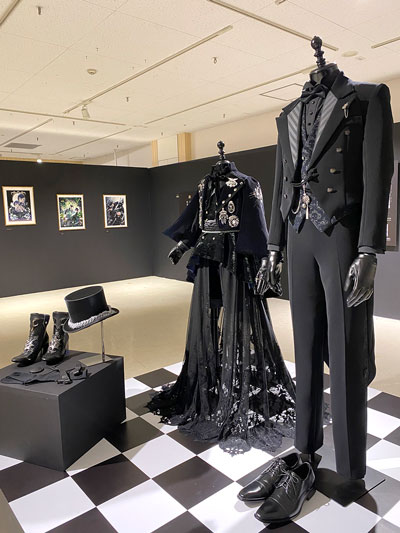 The detailed embroidery, medals, eyepatches, and boots… Toboso helped oversee everything that is on display. The quality and level of detail is truly astounding!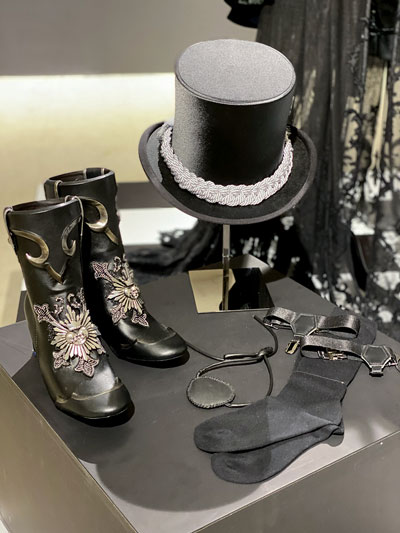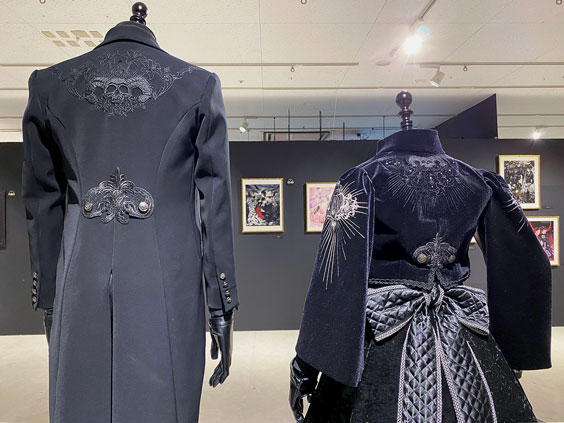 Merchandise section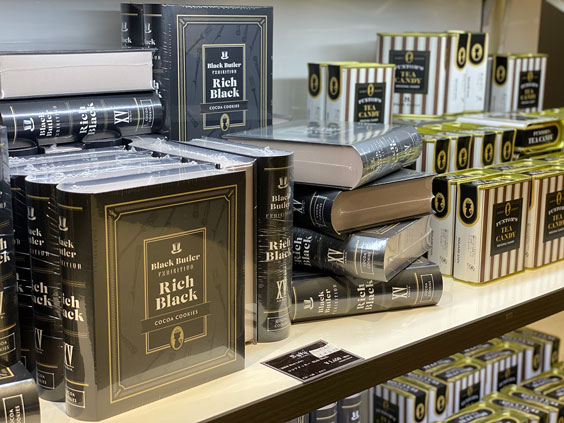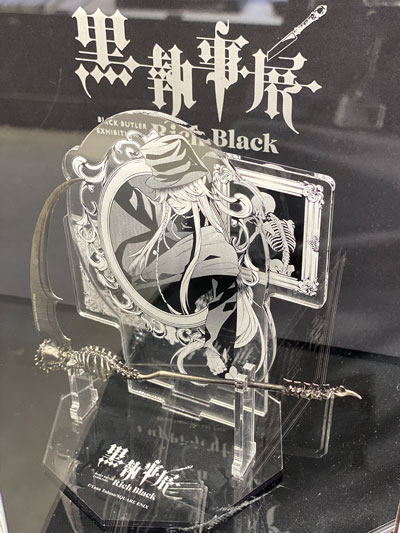 The Undertaker's "Death Scythe" has been turned into a paper knife!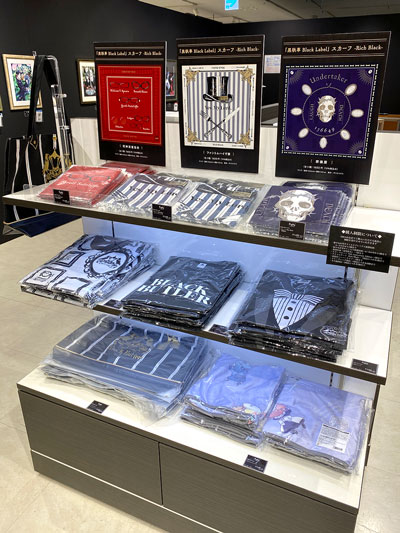 There is a wide range of stylish clothes in stock, such as scarves and T-shirts!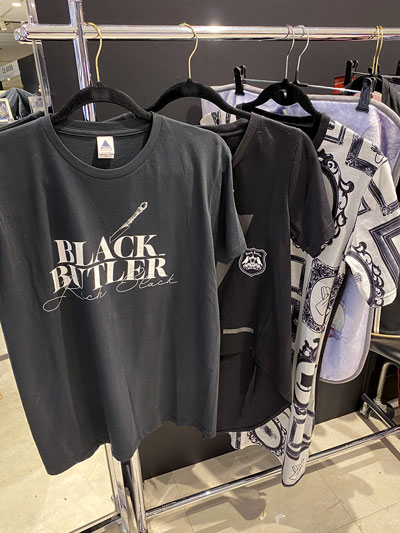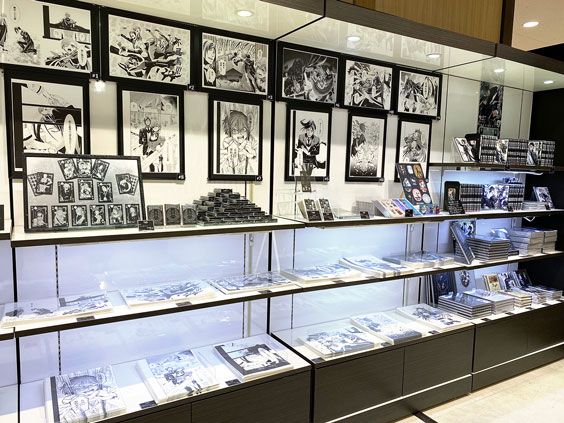 Check out the awesome playing cards and dynamic prints of original pictures. The cards are one of the Ciel's favorite items!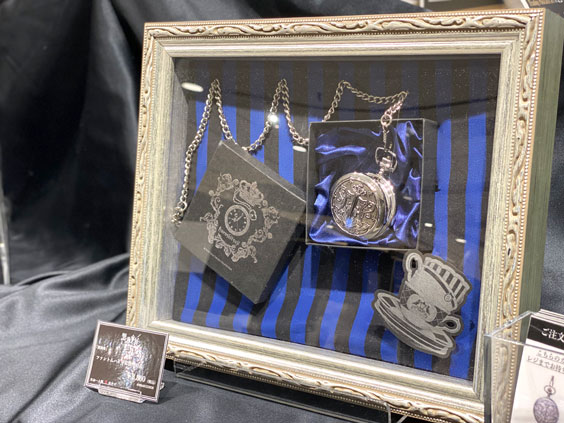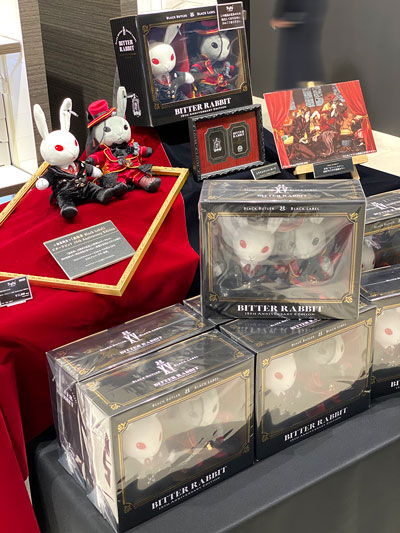 There are various types of BITTER RABBIT to discover. Will the Sebastian, Ciel, or Undertaker version catch your eye?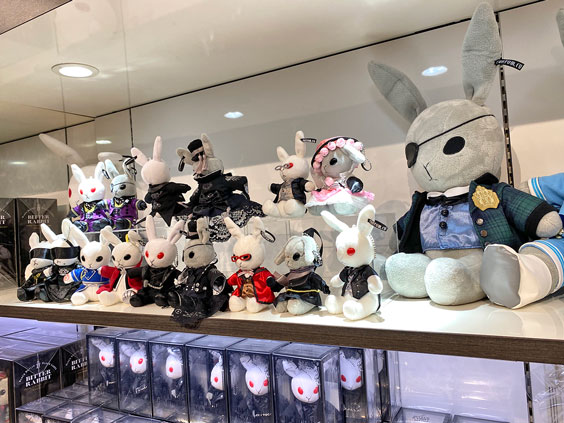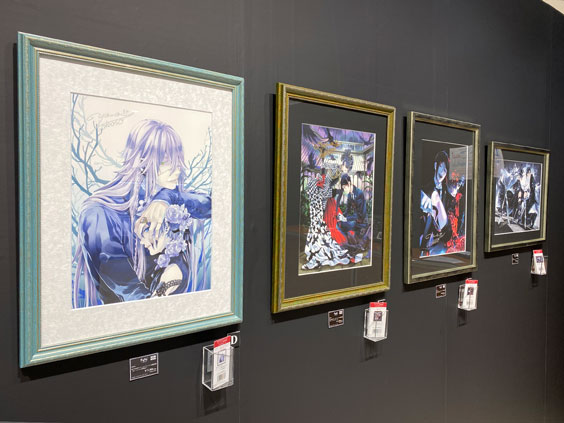 New items include premium reproductions of original drawings signed by Toboso!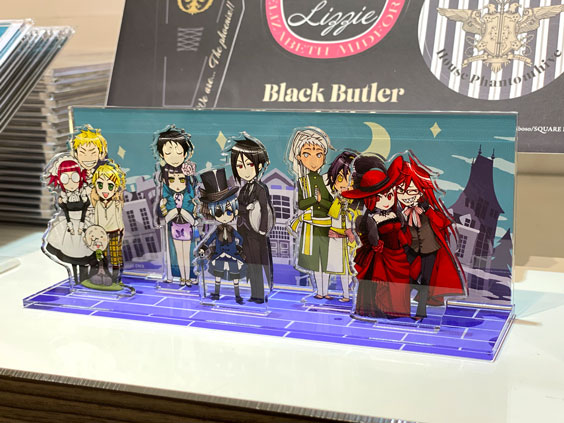 INFORMATION
"黒執事展 -Rich Black-"
"BLACK BUTLER EXHIBITION -Rich Black-"
- Fukuoka Venue Event Date: Tuesday 7th December - Sunday 19th December 2021
- Venue: 8F Event Hall Hakata Hankyu Department Store (1-1 Hakatachuogai, Hakata-ku, Fukuoka-shi Japan)
- Official Website:
https://www.mbs.jp/kuroshitsujiten/
- Twitter:
@kuroshitsujiten
* All information correct as of December 2021. Merchandise section's products introduced in this article might be sold out or discontinued. (*The information for this article was gathered during a media preview that took place prior to exhibition's official opening.)
©Yana Toboso/SQUARE ENIX
「黒執事展 -Rich Black-」実行委員会
Related Articles
- Hot spots around this area! -
PRESENTS
All the info. on asianbeat's present campaign!