Vol.40 Seiji Mizushima (水島精二) & Saki Suzuki (鈴木沙季) - A Talk (Part 2) -

───Ms. Suzuki, you involved in a lot of projects outside of the VR theater, right?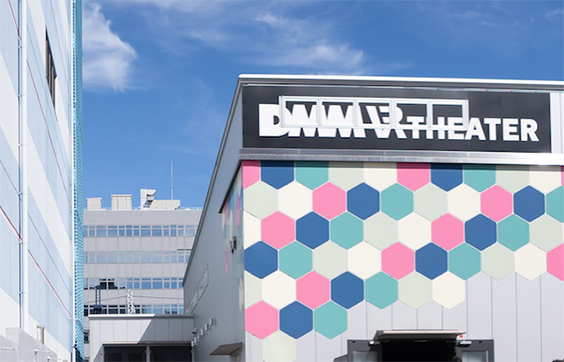 Saki Suzuki (Suzuki)
: There are many things but I put a lot of effort in events such as character high five exhibits for the fans. If people got to the 2D realm and now its the 2.5D then I want to work hard to have the characters be able to interact with us in the 2.5D realm. We are using liquid crystals so it is still 2D but I want to go update it even further and beyond. Making something like, if a small kid comes up to the character then the character will then bend down to the kid and such.
Seiji Mizushima (Mizushima)
: Being the viewer, it was that we would go to the 2D realm and be an avatar there to interact with the character, but seeing a real version and the character actually sees you and even if its just saying one word to them, it could be really enjoyable. But since I'm a guy so I would have fun with my avatar and jump in a story about being a very handsome guy. (haha)
Suzuki
: Yeah, when we do events in the VR theater , women can be really fashionable for these character events, bringing back to the conversation before they do really appreciate when being complimented about their makeup. At the high five meets up or live music at the VR theater, people do like the thought of the character is really 'there' and to really appeal to the individuals
Mizushima
: I recently saw a virtual handshake meeting with VR goggles, and everyone will be baffled as if they really did shook hands.
Suzuki
: Yeah, even at the high five meet up, when the girl come out to the booths, they will either be baffled or run away. (haha) They really show their emotions so it conveys to us who are planning the event too.
Mizushima
: I used to be an otaku a while ago, so I kind of understand their feelings (haha) Oh, recently, when I get introduced I was told "you're not a otaku, right?), well I can talk about the works in detail which I was a part of but I don't watch that many slice of life kind of anime so I felt a little sad saying "former otaku."
───One of the main reasons you got into this industry is because you're an otaku or a huge fan, right?
Mizushima
: Yes, that's right! Those who remain an otaku usually become a professional! Skillful animators can pick and choose the jobs that they want based on how they feel!
Suzuki
:Watching otaku related content reminds me that I used to be one myself! The number of female otaku has increased since that time. There are lots of gorgeous otaku around right now! I go to various events for work and get to see things like 2.5D stage productions. Everyone is so cute, I get kind of nervous!
Mizushima
: You might feel that way because the number of women who are attracted to stage shows has grown. I am currently working on a show called "ひらがな男子 (Hiragana Danshi)." Almost 90% of the audience are female. I think the production will definitely prove popular with women. It's a short drama. Unlike anime, there are physical restrictions on what can be created. That also means that there is more room to explore the character's emotions. It is important to use your imagination to fill in the blanks, but guys can be pretty argumentative and look to pick things apart. It's hard to keep up. Female viewers tend to connect the dots by themselves, even if there is not quite enough information to complete the story.
Suzuki
: I think they are enjoying adapting their own crazy/fun ideas! If you think about something like Takarazuka (all-female musical theater troupe)... I think women have a strong connection with the theater that goes back along way.
Mizushima
:I think female fans support society in a big way. People have various different ideas about this sort of topic. But generally speaking, men can have a slightly easier life, particularly in Japan. So, I think women definitely have the power to move society forward.
Suzuki
: There is now a lot of content that female fans are interested in. More and more characters that appear in VR theater productions are developed with female fans in mind.
Mizushima
:It has changed somewhat recently. Otaku culture was something that was consumed primarily by male fans. Guys stuff started to head in a more relaxed kind of direction around about the same time that moe started to come out. One of the causes could be the increase of an ad-hoc approach to creating instantly gratifying works. More titles are coming out to meet the increase in demand from overseas. The quality of each one might be slightly decreasing. That could be a problem. I think its better to focus more energy on one specific piece of work and develop something that appeals to both women and men. It is also important to develop something that has a long shelf-life.
Suzuki
: For example... I wonder what would happen if a studio took the energy that it usually puts into three or four titles and focused it all on one title? I think there are too many titles... So much that I can't even catch up! So, I feel bad when you think about the effort that goes into the production. All the creative individuals that produce these titles are amazing. A great deal of feeling and emotion goes into creating this sort of work.
Mizushima
: We've got to find a way to bring happiness to people who create content like us, as well as all the fans out there!
PROFILE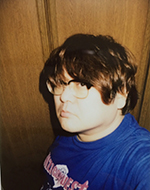 水島精二 (Seiji Mizushima)
Animation Director. Attached to Hifumi,inc.
First directorial job was for "Generator Gawl." Has since worked on numerous well-known titles, including, "Dai-Guard," "Shaman King," "Fullmetal Alchemist," "Oh! Edo Rocket," "Mobile Suit Gundam 00," "Hanamaru Kindergarten," "UN-GO," "Natsuiro Kiseki," "Expelled from Paradise," "Wooser's Hand-to-Mouth Life: Mugen-hen," "Concrete Revolutio," "ESCHA CHRON," "BEATLESS," and "Hiragana Danshi."
Twitter:
@oichanmusi
---
鈴木沙季 (Saki Suzuki)
Producer for DMM RESORTS Creative Studio Mzo. Works as a producer on DMM VR THEATER shows.
"Creative Studio Mzo" run by DMM RESORTS:
https://dmm-resorts.co.jp/
VR THEATER Official Website:
https://vr-theater.dmm.com/
VR THEATER Official Twitter:
@DMM_VR_THEATER
PRESENT!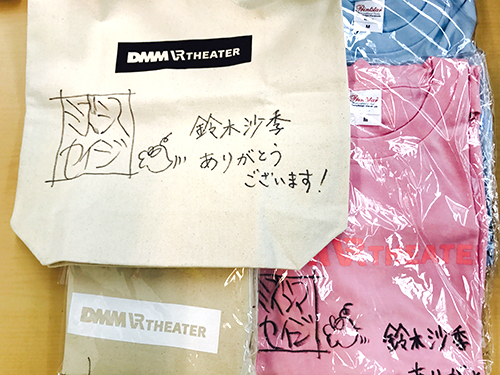 We have some great prizes to give away to four lucky readers! Anime director Seiji Mizushima and producer Saki Suzuki have signed some awesome merchandise that you could be in with a chance of winning! Apply now and you could get your hands on a signed M size original DMM VR THEATER t-shirt (one light blue and one pink) or a tote bag (one white and one black)!
Don't miss out! Enter now!
[Application Period from]
Friday 28th September 2018 to Sunday 18th November 2018 (Japan Standard Time)
[Winners Announced on]
Wednesday 21st November 2018
The application period is now over. Thank you!The lucky winners are ...
- DMM VR THEATER original T-shirt (light blue)
Zack san
- DMM VR THEATER original T-shirt (pink)
かえる san
- DMM VR THEATER original tote bag (white)
pp san
- DMM VR THEATER original tote bag (black)
Ina san......Congratulations!!
(Please note, winners will receive an email directly from asianbeat. If you don not reply with a confirmation message within a week, you application will become invalid and you will not be able to claim your prize.)
Related Articles
This comment section is for readers to leave opinions and comments. Inappropriate comments may be deleted, so please remember to be respectful. Thank you!
PRESENTS
All the info. on asianbeat's present campaign!