Michelin-recognized Shanghai cuisine in Fukuoka! We went to check-out the shengjian bao buns at "Da Fu Shu!"

Overflowing with juicy gravy! Here's a tip to help you enjoy every last bite♡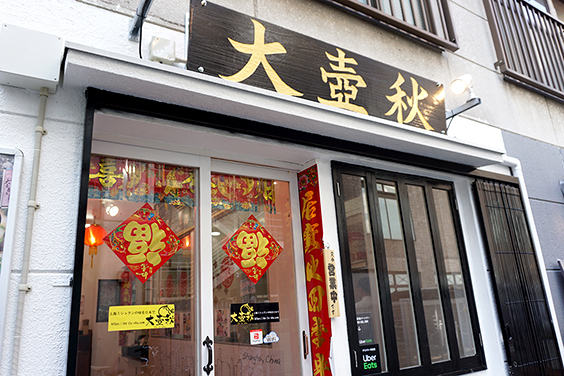 More than 10 "Da Fu Chun" restaurants are now open in Shanghai, China. The brand has earned a Bib Gourmand rating in the Michelin Guidebook for serving good quality food at a reasonable price. Their pan-fried shengjian (xiao long) bao pork buns, which have been developed by Da Fu Chun's dim sum experts for 40 years, are finally coming to Fukuoka! Da Fu Shu's grand opening in Daimyo is set for Friday 21st February! The restaurant will primarily be a takeout-style joint, but you can also eat-in if you can't wait to sample their delicious, juicy dumplings.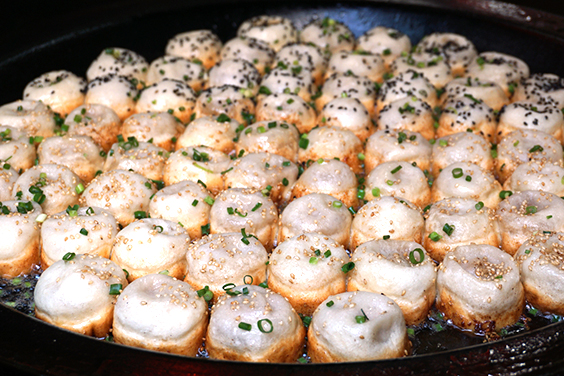 The menu is pretty simple. The restaurant serves two types of dishes: shengjian bao buns (four dumplings) and shengjian bao buns stuffed with prawn (four dumplings). You'll definitely feel an urge to devour these delicious treats! But make sure to stop for a second before you start! There are notices that say "be careful of the juicy gravy (from the grilled meat)" all over the restaurant! If you break into one of the buns with your chopsticks the hot, tasty juice pours out and turns the dish into a dumpling-style umami soup! Enjoy the delicious gravy, but make sure to be careful of the heat. You can really start chowing down once the dumplings begin to cool down! The thick dough has a crispy texture once its cooked. Each bun is packed full of juicy meat, giving the inside a firm, yet springy texture. The restaurant has developed the perfect wrapper to filling ratio.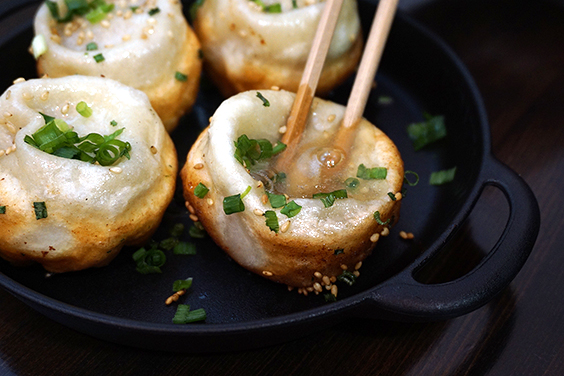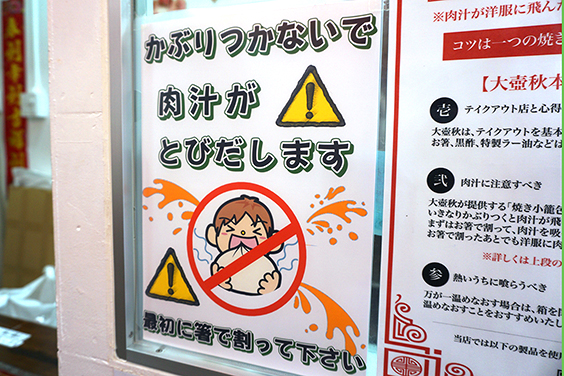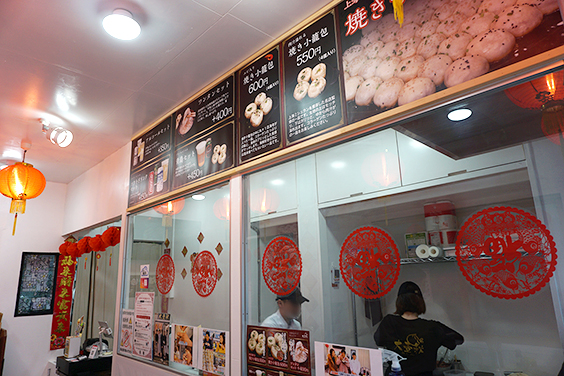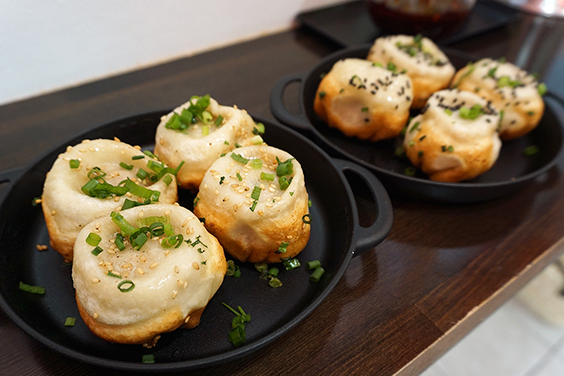 Each dumpling is big, crammed full of flavor!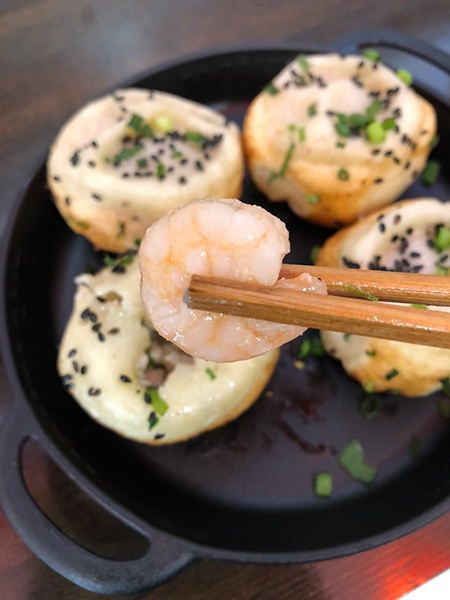 These are the shengjian bao buns with prawns. Each dumpling is stuffed with an entire prawn!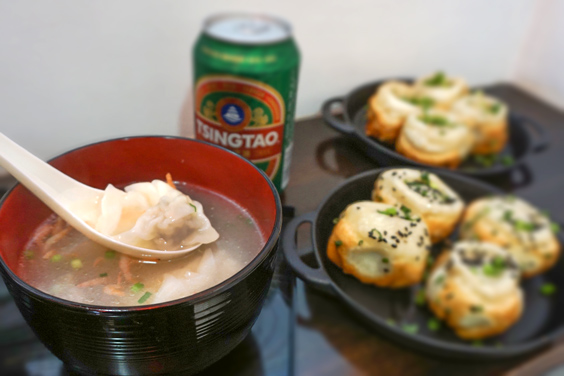 If you spend a little bit extra you can add a wonton (dumpling) soup and/or Tsingtao beer to your meal!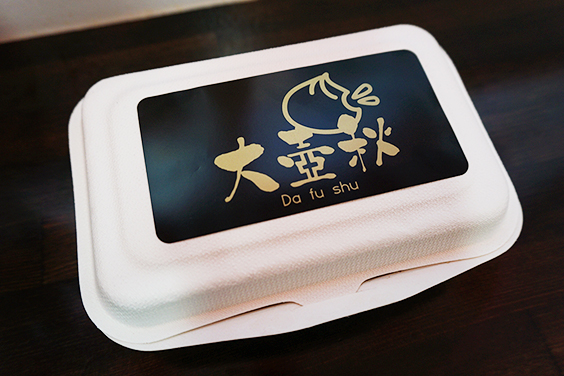 The takeout option comes with a paper container, which you can use to warm up the food in your microwave at home!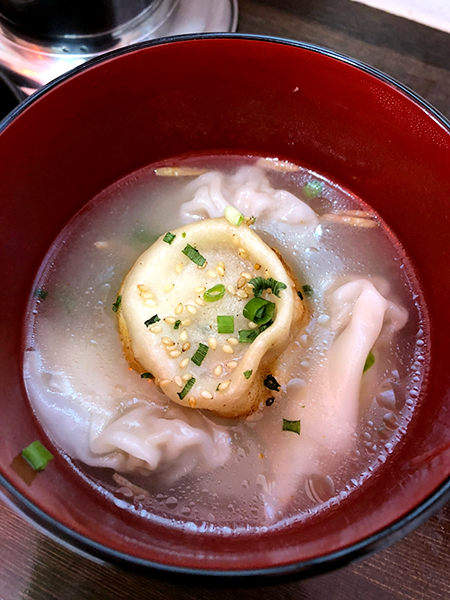 The restaurant recommends eating the first bun without any condiments, the second with black vinegar, the third with Sichuan chili oil drizzled on top, and the final one in a wonton soup! Bun will absorb soup, and it will help intensify the flavor. You'll find the texture of the dumplings simply irresistible. Make sure to savour every last bite! The opening of the new Daimyo-based eatery means that you will be able to sample tasty, quality Chinese-inspired dishes without having to visit Shanghai! (Editorial Dept.: Text - Nika / Photo - Nene)
大壺秋 –Da Fu Shu-
- Address: Kuroishi Apartment 1F, 1-13-9 Daimyo, Chuo-ku, Fukuoka-shi JAPAN
- Official Website:
https://da-fu-shu.com/
- Instagram:
@da_fu_shu
* All information correct as of January 2020. (*The information for this article was gathered during a media preview that took place prior to facility's grand opening.)
- Hot spots around Daimyo area! -