A relaxing cafe "hara harmony coffee" opens at a retro tram that used to run through the city♪

Photogenic outlook and desserts! A cafe not just for railway enthusiasts!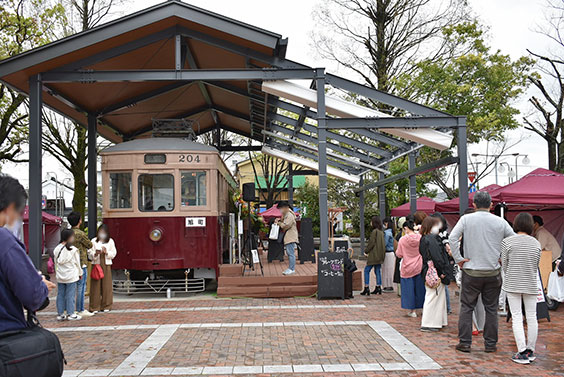 Omuta Station is the terminal of the Nishitetsu Tenjin Omuta Line that connects Fukuoka Prefecture from north to south. This spring, a cafe named "hara harmony coffee" is open at the square in front of Omuta Station west exit! It reuses "Tram No. 204" which used to run through the city until 1952. In the retro vehicle that comes in beige and dark red, you will find old-style straps and seats, as well as a colourful counter made of Yosegi-zaiku (traditional Japanese marquetry technique). Enjoy your tea time here with the travel vibe accompanied by aromatic coffee and fruit sandwiches♪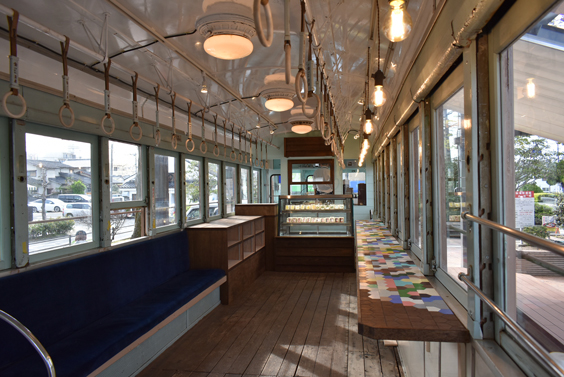 What you can enjoy in the relaxed atmosphere is a variety of food and drinks offered on a replicate menu of "Coffee Salon Hara", which used to be a long-established and popular cafe at the shopping district of Omuta City. Besides the aromatic coffee such as cafe latte and cafe mocha, the fruit sandwiches that are stuffed with symmetrically shaped fresh fruits are what you absolutely must try. Do drop by when you are at Omuta Station! (Editorial Dept.: Nika)
The menu for fruit sandwiches varies according to the season. There are 5 types available for now (as of 26th May): Belgium chocolate & banana, kiwi, pineapple, apple compote and melon.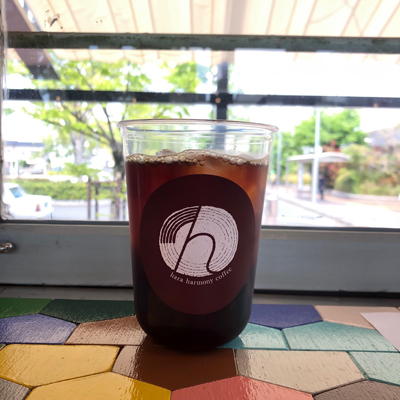 INFORMATION
- Address: 2-300 Kubota-machi, Omuta-shi, Fukuoka-ken Japan (Tram No. 204, at the square in front of Omuta Station west exit)
- Closed: Every Tuesday (Closed on Wednesday if Tuesday happens to be a public holiday)
- Instagram:
@haraharmonycoffee
- Hot spots around this area! -
Related Articles