Wonderful soft and springy noodles! Come and taste the "Hiyashi Chuka" made from 100% "Ramugi" (a special type of wheat that was developed in Fukuoka Prefecture specifically for ramen!)♪

Getting addicted to the raw noodle-like soft and springy texture!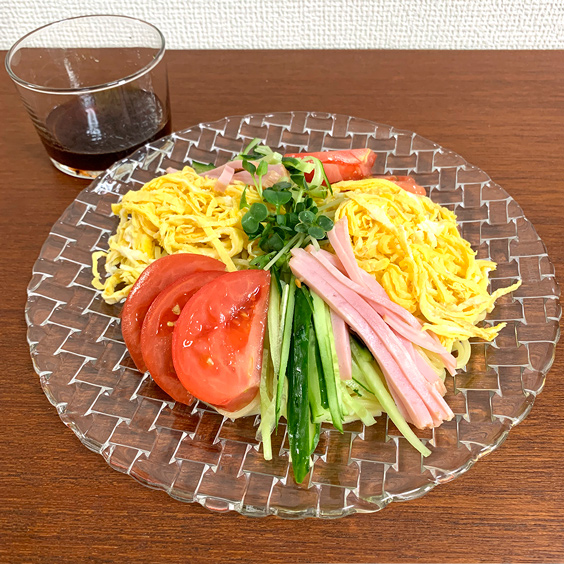 We have tried the summer limited edition "Ramugi Hiyashi Chuka"! Made from 100% of "Ramugi" from Fukuoka, it is produced by Marutai which is known as a manufacturer of the popular "Bou (stick-shape) Ramen". It is very easy to make! Firstly, prepare boiled water (around 1ℓ) and cook the noodles for 6 minutes (depends on the hardness you prefer), rinse the noodle in cold water and drain. Add toppings such as tomatoes, cucumbers and
Kinshi Tamago
(shredded egg crepes) on the noodles, then add in the sauce provided, and it is done! Hiyashi Chuka is one of the famous summer noodle dishes in Japan that you should definitely give it a try! If you want to find out more about products related to the soft and chewy "Ramugi", you may check out the special page "
Ouchi de Ramugi
(lit.: Ramugi at home)" in the official website of Fukuoka Prefectural Office♪ [*Please note: Many of the products shown are only available in Japan, please check the official websites of each product for more details.] (Editorial Dept.: kurocco)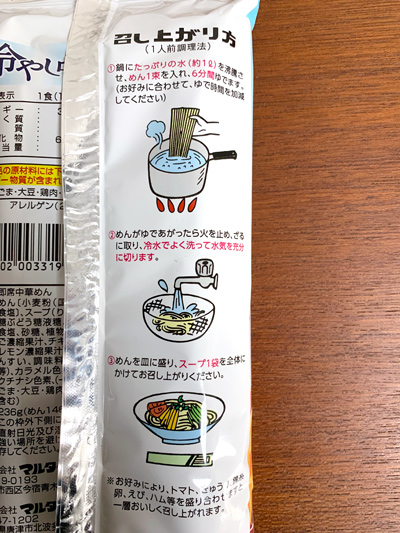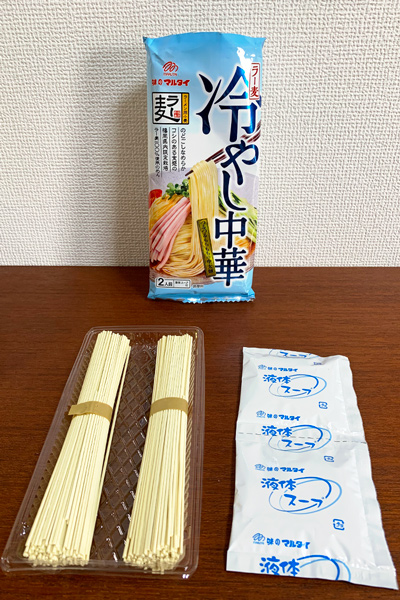 There are 2 servings (2 bundles of dried noodles and 2 packets of sauce) in each pack.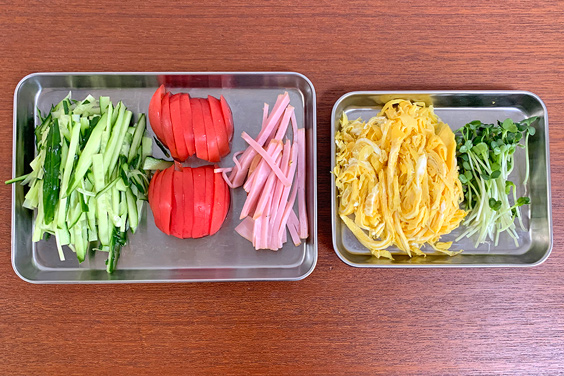 The toppings we used are cucumbers, tomatoes, ham, Kinshi Tamago (thin omelette) and radish sprouts!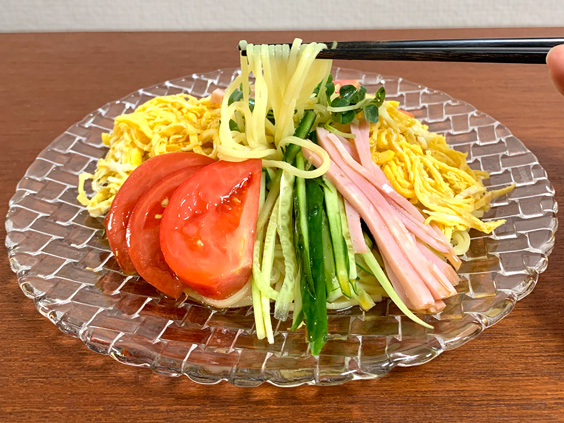 The medium-thick noodles and the slightly sour sauce make a good combination! You may try adding other condiments like sesame oil,
Karashi
(Japanese mustard) or mayonnaise as well♪
Related Articles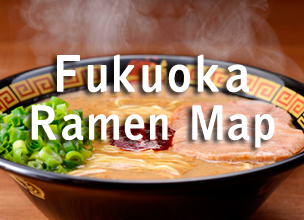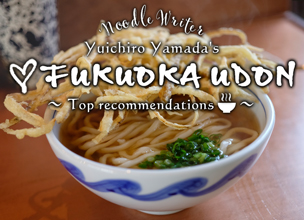 External Links