New instant cup ramen by classic tonkotsu ramen restaurant "Ichiran"!

Enjoy the restaurants' taste at home!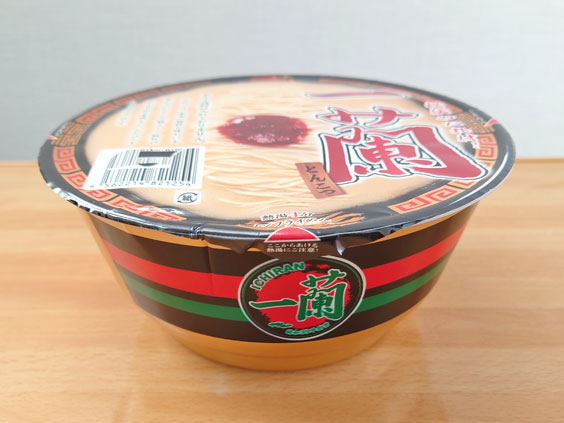 Tonkotsu Ramen is one of the most popular dish in Fukuoka, Japan. The famous ramen restaurant "Ichiran", which is widely known in Fukuoka as well as outside of Japan, released new instant cup ramen "Ichiran Tonkotsu" this February and has produced over 1 million cups after only two months! Although it is sold out almost everywhere, we managed to get this hot item from the Ichiran Tenjin Nishidori store and tried it immediately♪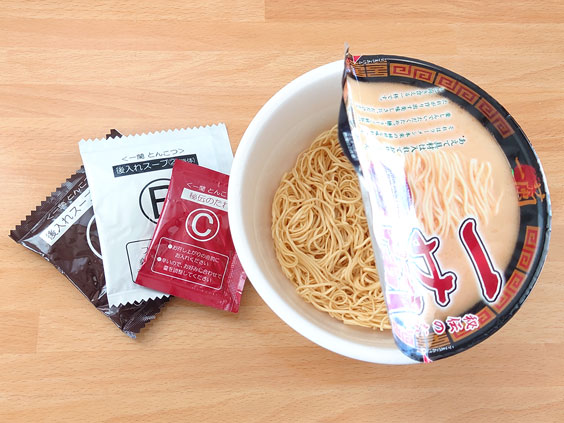 What you will find in the cup are noodles, powdered and liquid seasoning for soup, and the famous red "Hiden no Tare" (ICHIRAN's Original sauce) that creates the "Ichiran taste"! This tare included in the cup is said to be specially made for the new instant cup ramen!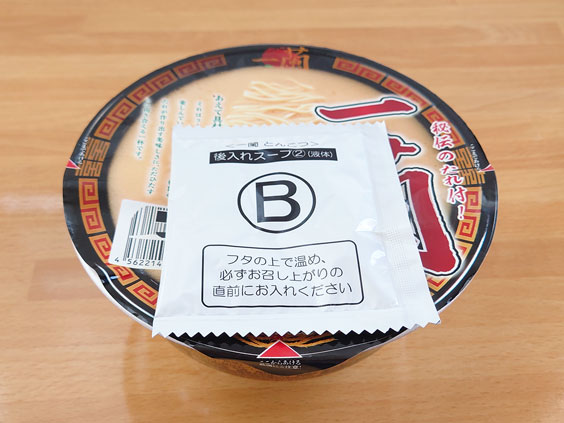 Put the liquid seasoning on top to warm it.
It is also easy to make. First, add hot water and wait for 4 minutes. After that, add the powdered and liquid seasoning, and the Ichiran's original sauce at last, then it is done! Since there isn't any ingredient other than noodles and soup, it seems that Ichiran emphasizes on the purest taste when it comes to competing with other brands. When you open the cover, the tempting aroma of ramen that normally appears only at the restaurant starts spreading around♪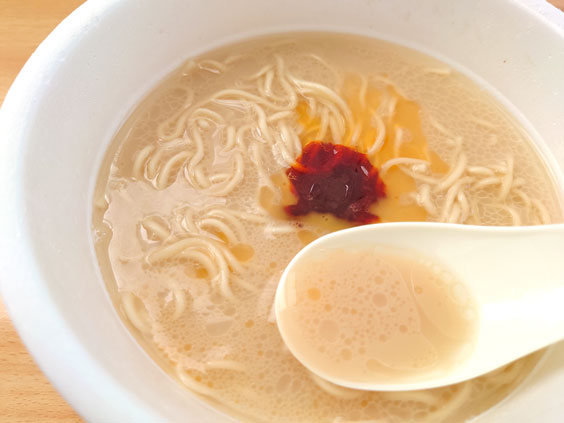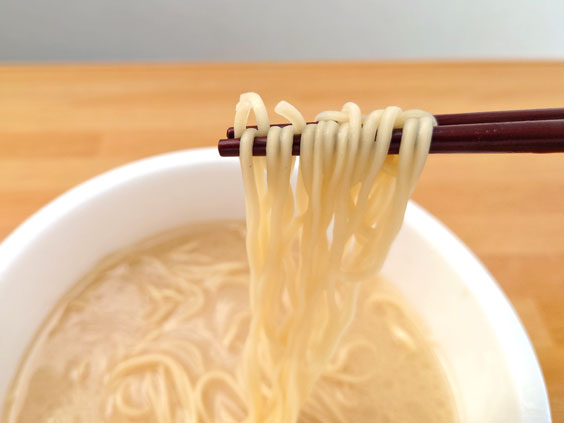 The thin and chewy noodles enter the mouth smoothly. The soup is clear but rich in flavour, no miscellaneous taste, makes you can't get enough of savouring it. The sauce is slightly spicy, it is recommended to mix it in the soup bit by bit and enjoy the changes in the flavour♪ Be sure to give it a try if you found it! (Editorial Dept.: Hachi)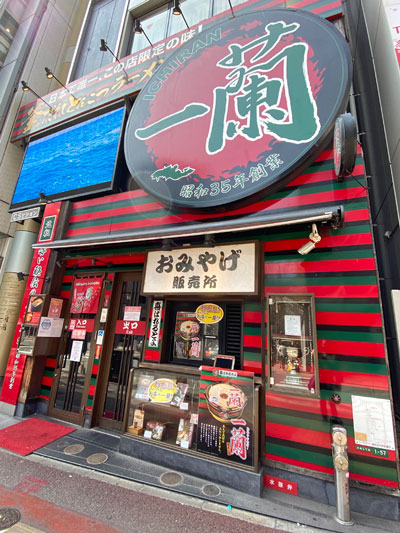 The Ichiran Tenjin Nishidori store has a souvenir section next to the entrance.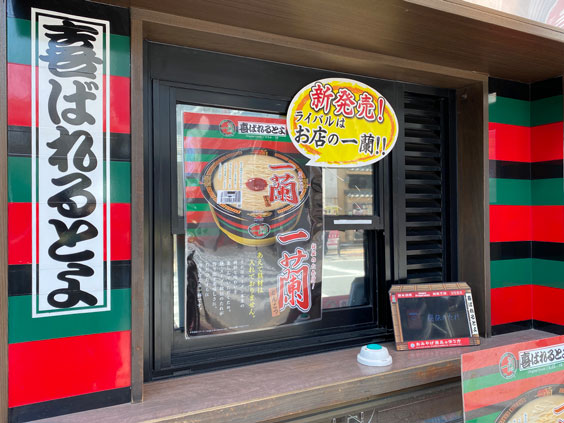 Related Articles regarding Ichiran
Related Articles