"IPPUDO TONKOTSU RAMEN SOUP" - Canned soup from a famous Japanese ramen restaurant chain!

It might only be soup, but it is so satisfying!
Have you heard about the "IPPUDO" canned soup? "IPPUDO" is one of Fukuoka's leading ramen restaurant chains… The eatery is practically synonymous with the area! First hit the scene in October, the Rich and Umami "IPPUDO TONKOTSU RAMEN SOUP" is on sale in vending machines on the premises of some JR EAST (East Japan Railway Company) stations around Tokyo. But that is not all… The cans can also be purchased online (information as of December 2021)! What does soup in a can taste like when it is created by such a famous ramen establishment? The asianbeat editorial department decided to sample the much-talked-about canned soup to find-out! This authentic tonkotsu (pork bone) soup has been introduced to the market to meet the demands of any ramen fans who have ever felt like they just want to enjoy some of the soup that is served with noodles! We managed to get our hands on a can… Here is what we discovered!

The design on the 190g can features the well-known IPPUDO logo, a noren curtain (usually hung at the entrance of a shop), restaurant tables, and hot soup almost spilling out of a renge-style spoon! Your expectations start to build as soon as you see the can! We could have poured the contents into a bowl or container and then heat that up in the microwave, but we might as well dipped it into hot water to warm it up. (*Caution: Be careful if you choose our method as the can get very hot!)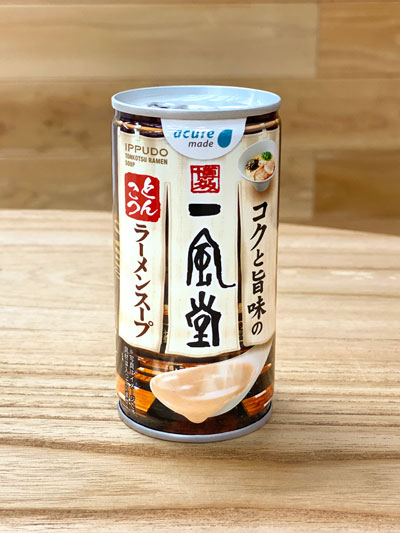 Our first thoughts were… "WOW! This is definitely IPPUDO! There is no doubt about it!" The moment you sip the soup, the smell of tonkotsu rushes through your nose and your senses are hit by the rich umami flavor that has been condensed into the can! You'll certainly be won over by this taste sensation! In order to make the canned soup easier to drink, it appears "IPPUDO" has slightly adjusted the flavor profile. Compared to the soup that they serve with their ramen noodles, the contents of the can have slightly less oil and a lower concentration of salt.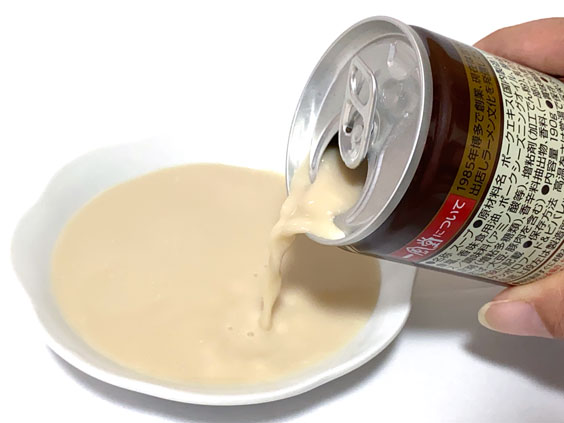 The"IPPUDO"canned soup is super satisfying! Even if you don't have noodles or ingredients as an accompaniment, this is sure to hit the spot! Sometimes people call it a night with a nice bowl of ramen… Maybe a can of soup is an easier option? If you get a chance, make sure to try the delicious flavor of Fukuoka ramen soup in a can! (Editorial Dept.: Nika)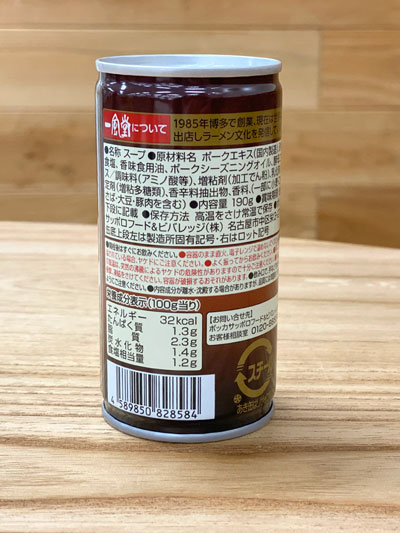 Related Articles