The first branches in Kyushu! Introducing strawberry candy store "Strawberry Fetish" and Korean fried chicken store "NENE CHICKEN" at Canal City Hakata♪
INFORMATION

In order to prevent the spread of COVID-19, the facilities might have taken various measures such as reducing business hours or temporarily closing their doors, and some provide delivery or takeout services. For more information, please check the relevant facility's official website or social media account.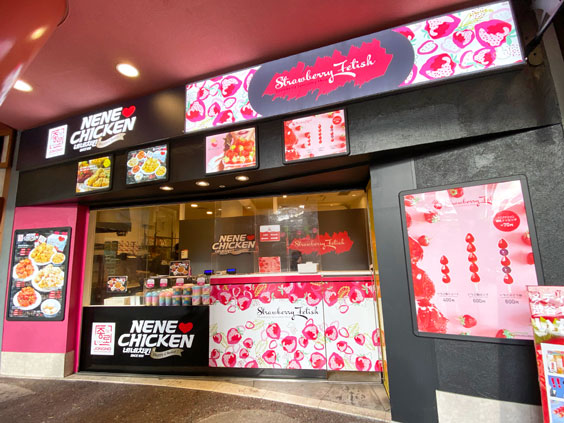 After "Strawberry Fetish" - the first Japanese evolutionary strawberry candy store - was open at Canal City Hakata this February, a Korean chicken store named "NENE CHICKEN" was open next to it on 17 April. Find out more about these two hot spots that have attracted many people!
Strawberry Fetish | Glittery jewel-like strawberry candies!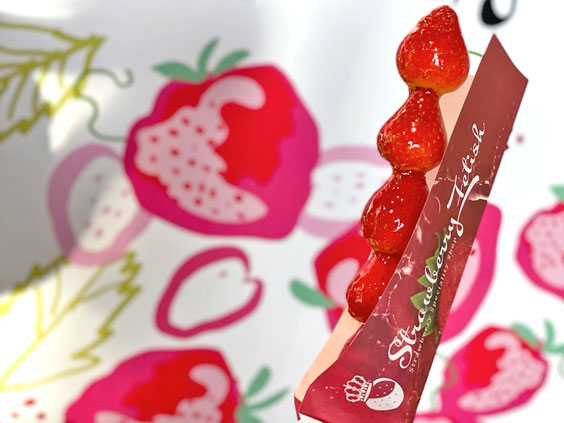 The thinly coated ichigo ame (candy-coated strawberry) have a nice crunchy texture, when the fresh, sweet and sour strawberry juice begin to spread in your mouth, you know what is called happiness♪ The store offers not only "Ichigo ame" (3 or 5 strawberries) and "Strawberry & Grape Candies" which you can enjoy 2 kinds of fruits. You may also add on condensed milk as a topping (with additional charges)♪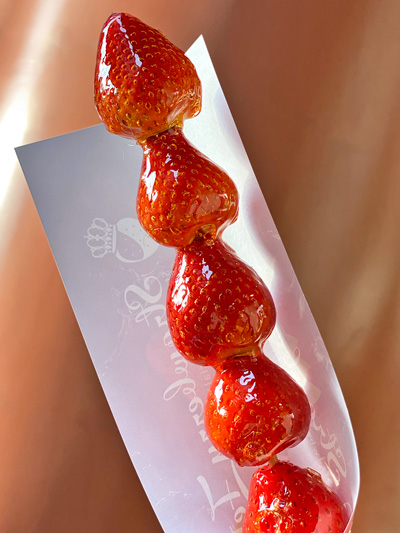 Enjoy the seasonal strawberries. How can you resist this crunchy and juicy texture♪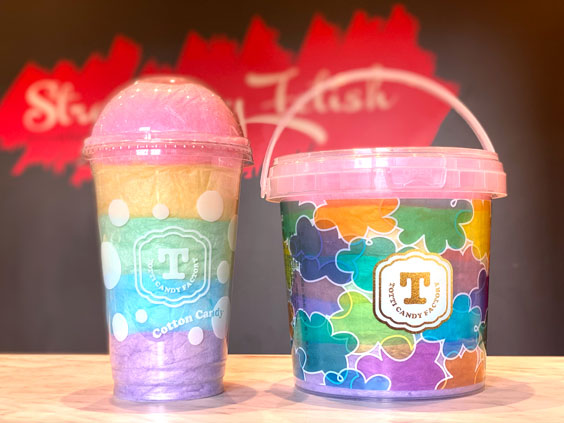 The colourful and cute "TOTTI CANDY FACTORY" cotton candy could be a perfect gift!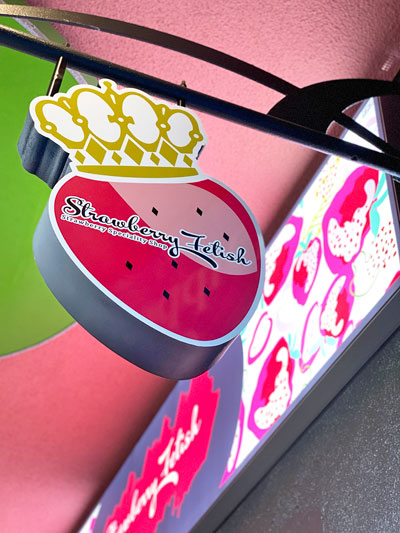 NENE CHICKEN | Enjoy unique chicken flavour rarely found in Japan!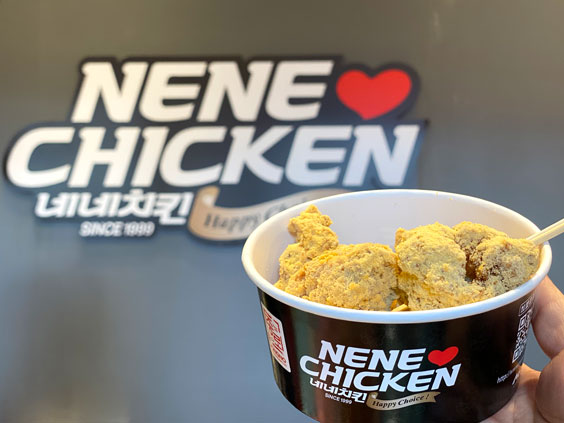 The first "NENE CHICKEN" branch in Kyushu! NENE CHICKEN is where you can enjoy the authentic taste! It offers 4 types of chicken, including the classic crunchy and juicy "Fried Chicken", as well as "Hot Bling Chicken" which is recommended for people who like spicy food. For those who like cheese, you should try the cheese balls! The chicken is available for a minimum of 4 pieces, and only takeout is accepted. Do drop by and give it a try♪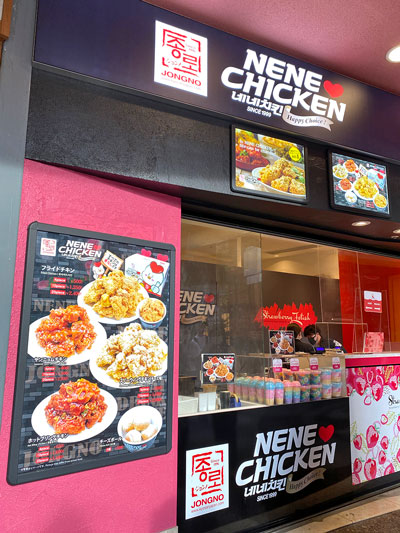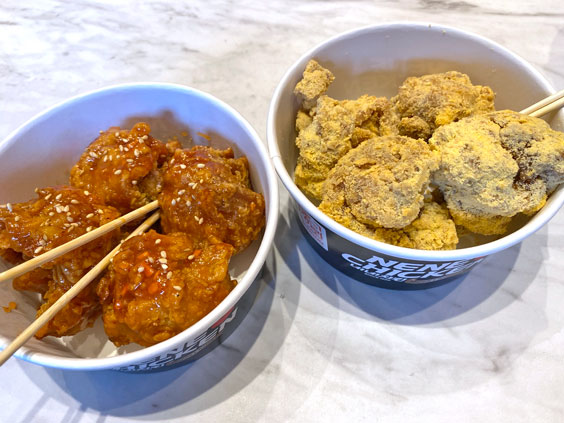 (From left) The most well-known Korean fried chicken - "Seasoned Spicy Chicken" (Yangnyeom chicken); "Snowing Cheese Chicken" with plenty of cheese powder!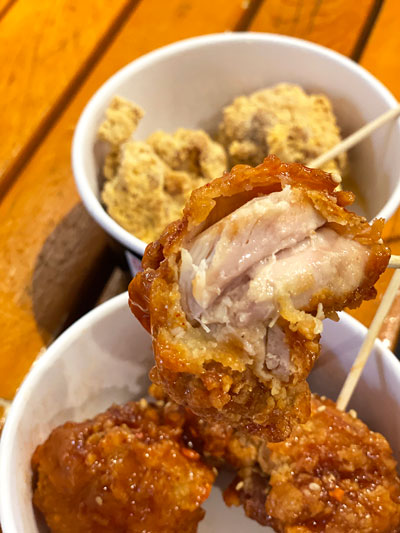 Each piece has a satisfying amount of meat! It's also very easy to eat, thanks to the boneless chicken and bamboo skewers provided.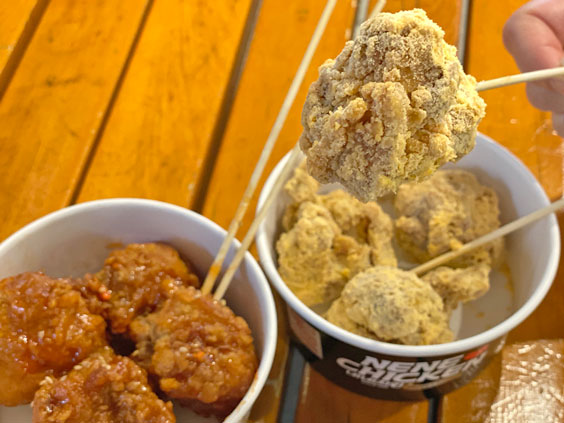 The cheese flavour could be very addictive♪ Feel like want to try and compare every different flavour!
INFORMATION
Strawberry Fetish Canal City Hakata Store
- Address: Center Walk OPA B1F , 1-2, Sumiyoshi, Hakata-ku, Fukuoka-shi Japan
- Official Website:
http://strawberryfetish.com/
- Instagram:
@strawberry_fetish_
---
NENE CHICKEN Canal City Hakata Store
- Address: Center Walk OPA B1F , 1-2, Sumiyoshi, Hakata-ku, Fukuoka-shi Japan
* All information correct as of April 2021. Store layout and food menu may differ from the current one.
Related Articles

- Hot spots in Canal City Hakata and its vicinity! -