RAKUSUITEI / 楽水亭
INFORMATION

In order to prevent the spread of COVID-19, some of the facilities might have taken various measures such as reducing business hours or temporarily closing their doors. For more information, please check the relevant facility's official website or social media account.



A cafe with photogenic scenery and sweets!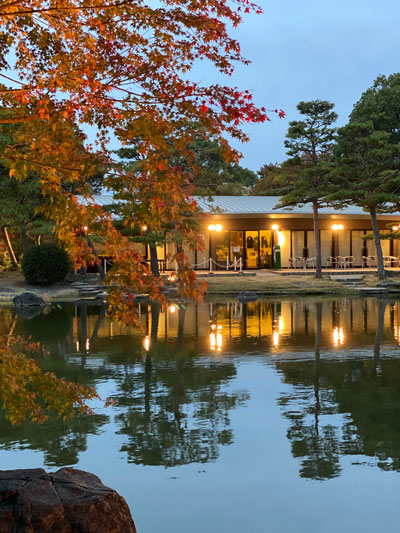 Introducing the cafe & gallery shop "Rakusuitei" on the premises of the cultural-arts complex "
Ishibashi Cultural Center
"! (Kurume City, Fukuoka Prefecture) The cafe is located by the beautiful Japanese garden, where the sunlight streams through the window, creating a comfortable space where you can feel the warmth and brightness of the wood interior. It is a perfect place to take a break when you visit the center to view the art or to just stroll in the garden!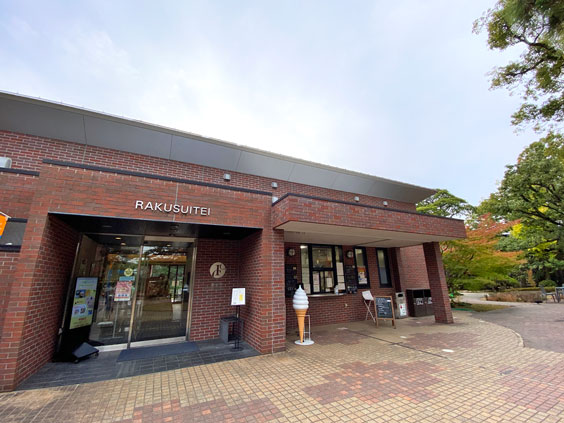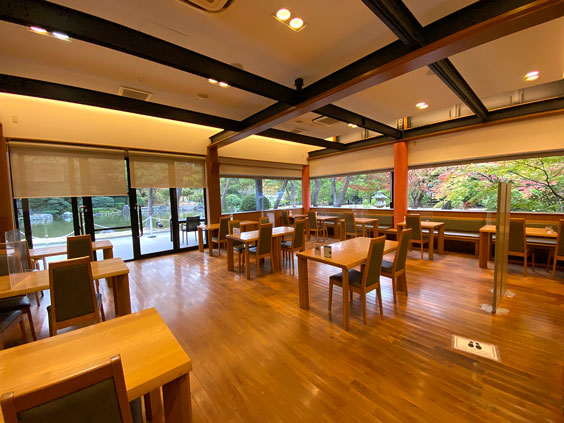 There are big windows to overlook the garden! Enjoy the different sceneries of all four seasons!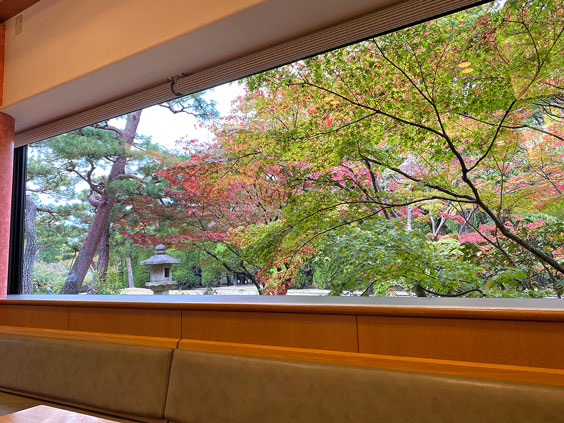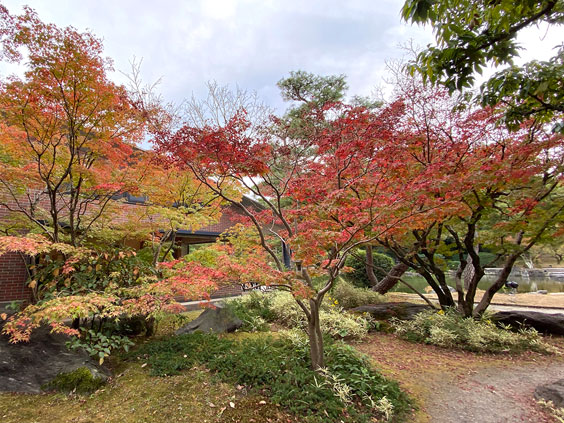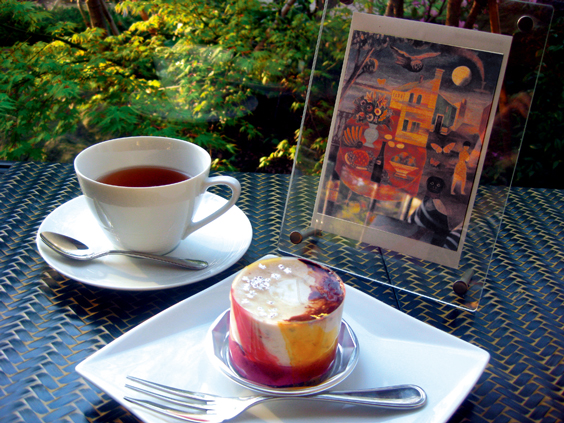 "Museum cake set"


*Photo provided by Ishibashi Cultural Center
"Museum cake" is something you would definetely want to try when you visit! The cake is inspired by the arts exhibited at the museum and it is an original and popular menu which you can taste it with all your senses. You can also enjoy other Japanese style sweets such as cream shiratama zenzai (sticky rice balls in sweet red bean soup) and parfait, flavored black tea blended with rose petals and more! There is also a selection of meal such as udon, curry, and soboro (flavoured minced meat) rice, so why not come and enjoy the art in the morning, a lunch at RAKUSUITEI , and perhaps a garden walk in the afternoon?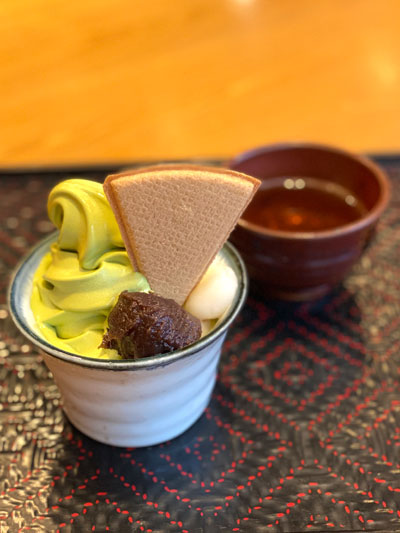 "
Wa
(Japanese-style) Parfait" filled with Japanese ingredients such as aromatic matcha soft serve with sweet
azuki
(red bean) paste!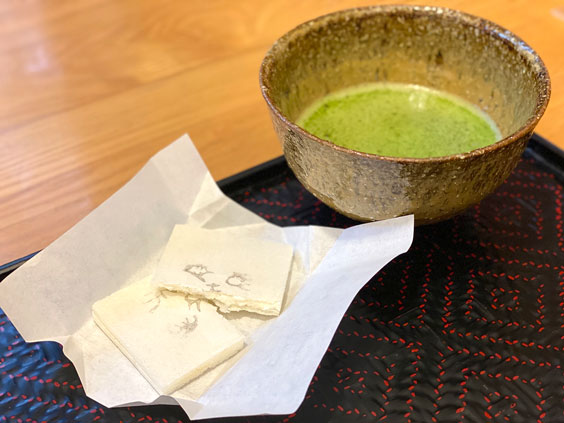 "
Itsumoji
Matcha Set" is a set of high-quality matcha from Hoshinomura, Fukuoka Prefecture and confectionery from Kurume — "
Itsumoji
".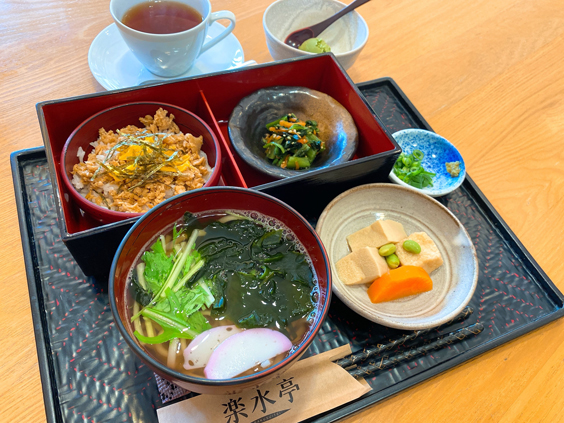 "
Soboro
(flavoured minced meat) rice lunch" with a side of coffee and mini dessert at a very reasonable price!
*Photo provided by Ishibashi Cultural Center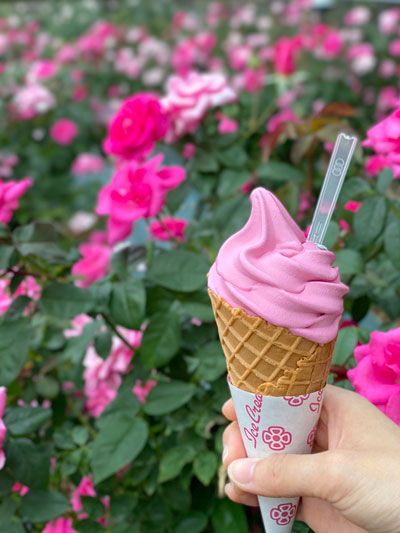 Get ready to be amazed by the rosy scent the moment you take a bite of this rose flavoured soft serve which is only available for takeout during the "Rose Fair".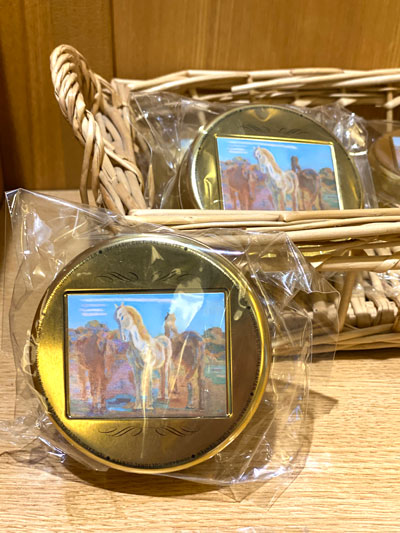 You can also find Yame tea candies with beautiful arts on its cover and rose related goods at the gallery shop!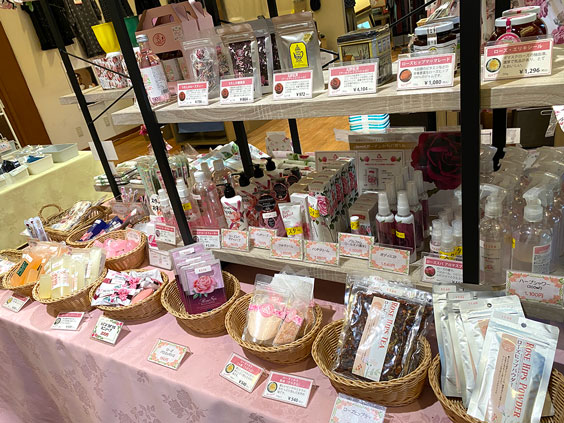 INFORMATION
RAKUSUITEI / 楽水亭
- Address: 1015 Nonaka-machi, Kurume-shi, Fukuoka-ken Japan (Inside ISHIBASHI CULTURAL CENTER)
- Official Website (RAKUSUITEI info):
https://www.ishibashi-bunka.jp/shisetsu/rakusui.php
- Facebook:
@ishibashibunka
* All information correct as of November 2021. Store layout and food menu may differ from the current one.
- Hot spots around this area! -