Kappa Mask (Suitengu)

These talisman have such a powerful aura! Hang one in a place you want to ward off evil and they say it will serve as a lucky charm!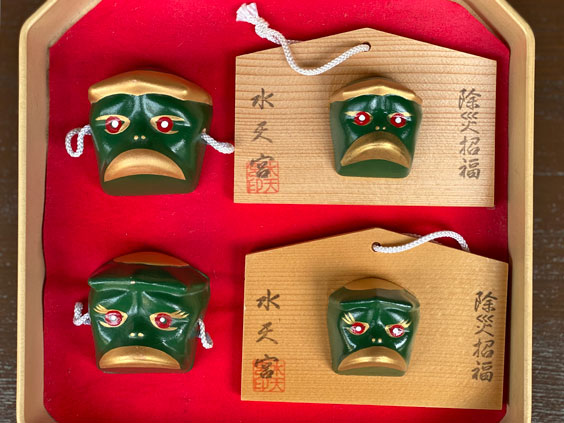 There are two designs. Each is available as a mask or an ema (wooden plaque)!
The god worshipped at Suitengu Shrine (Kurume City, Fukuoka Pref.) is the guardian deity of children. Many visitors to the site pray for a safe childbirth or to prevent water-related accidents. The shrine has strong links to kappa (a mythical water-dwelling creature).

Legend has it that the leader of kappa in western Japan called Kusenbo Kappa once dwelled in Kumamoto Prefecture. Kusenbo kappa, also known as "Fukutaro", then moved to the Chikugo River (the largest river in Kyushu) and eventually became a spirit tied to Suitengu. In line with the "Fukutaro" kappa folklore, the striking masks featured in this article can be found at Suitengu! These kappa masks have an incredibly strong presence and powerful aura! They are unglazed and more or less fit in your palm of your hand.

When you see their dark green face, glowing red eyes, and pursed lips, it is no surprise that these talisman are expected to keep an eye out for disaster or misfortune. It is said that if you hang one at the kimon direction (demons' gate) they will serve as a lucky charm. Those who put one up in their kitchen are believed to experience prosperity in both their family life and business! This is a talisman that is well-worth picking up if you visit Suitengu!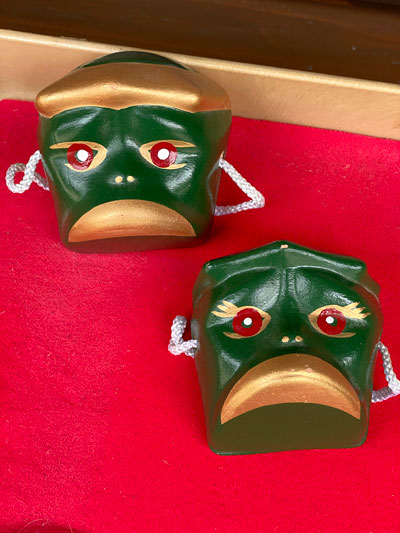 Did you know that there is an "male" and "female" mask? Can you tell the difference? Take a closer look at the eyelashes!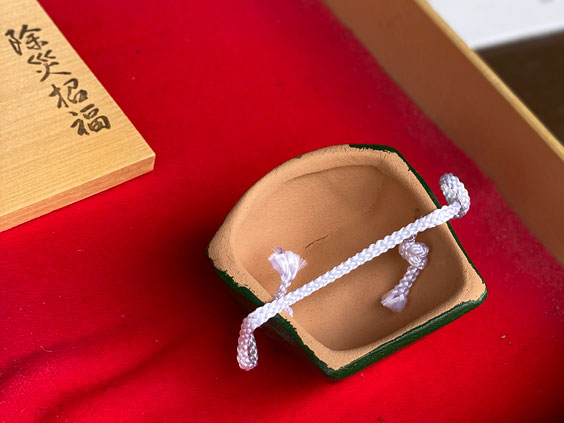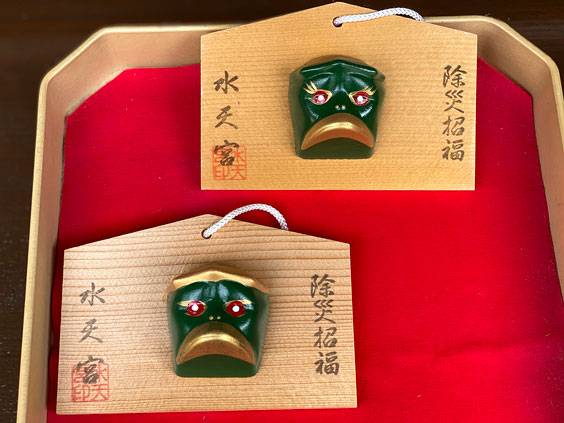 Suitengu / 水天宮
- Address: 265-1 Senoshita-machi, Kurume-shi, Fukuoka-ken, Japan
- Official Website:
http://suitengu.net/
* All information correct as of November 2021.
- Hot spots around this area! -